How To Ensure Your Home Insulation Is Performing At Its Best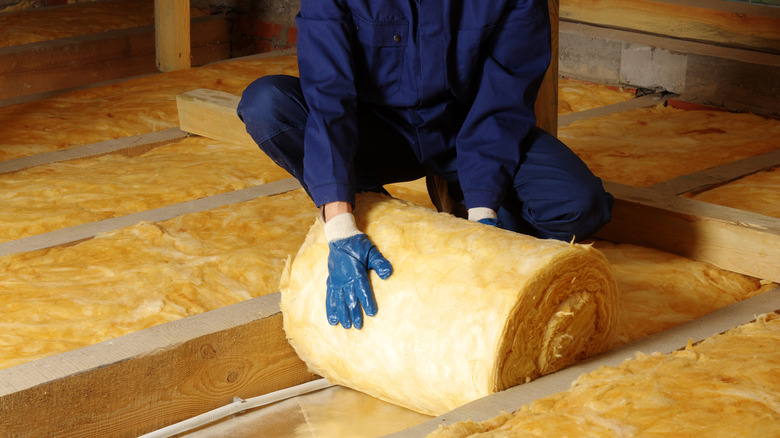 irin-k/Shutterstock
Many property owners don't spend much time thinking about their home's insulation. However, if you don't have enough or it is not located in the right spots, you could end up with much higher energy bills than you should have.
Insulation works to keep the set temperature flowing throughout the home. It helps to reduce cooling and heating costs by limiting the amount of conditioned air, either warmed by a furnace or cooled by the AC, from escaping, according to the U.S. Department of Energy. With proper insulation, you could reduce what you pay to heat and cool your home and improve its comfort.
Imagine wrapping your home in a blanket of insulation. With enough of it, you could see significant improvements — however, proper placement of insulation throughout your home matters. To ensure your home's insulation is performing at its very best, focus on these tips for residential properties.
Look at the attic as a starting point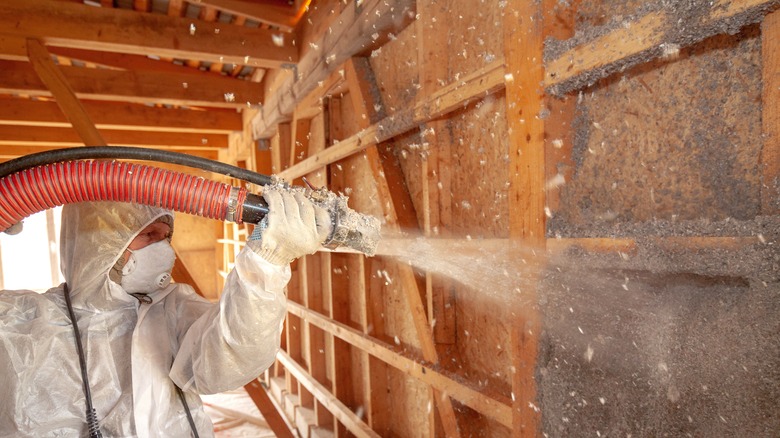 Kurteev Gennadii/Shutterstock
According to Energy Star, your attic is where most people have the opportunity to reduce energy use in their homes. It's the area you probably don't think about as much, but by adding more insulation to the attic, you reduce the amount of air that leaves your home.
That's especially true if you have drafty rooms, hot or cold ceilings, walls, or unexplained high heating and cooling costs. Energy Star says to aim for 10 to 14 inches of insulation in the attic space. This could help minimize the risk of energy loss throughout the home.
Consider adding fiberglass insulation positioned between the attic's floor joists. This option is the easiest installation solution. A second option is to use an insulation blower. The blower allows you to place cellulose insulation that's blown into the floor joists. Both methods create more overall protection from heat loss in the attic space.
Don't forget these areas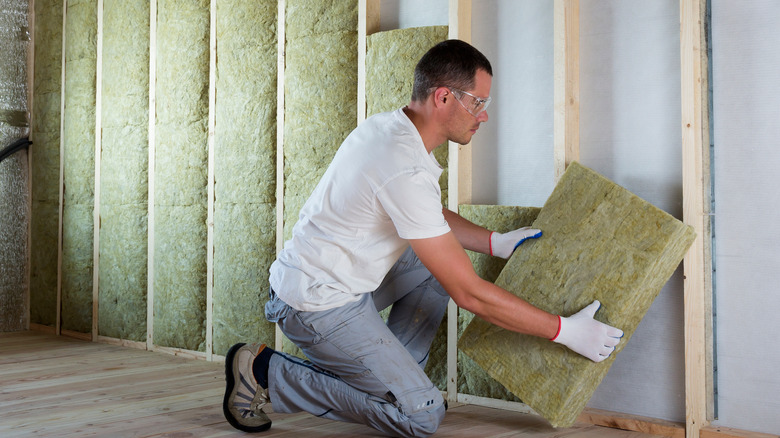 Bilanol/Shutterstock
Insulating your whole home offers the best defense against energy loss. Flat ceilings, cathedral ceilings, and exterior walls are some of the most critical areas to protect. Floors and crawl spaces also need some attention. In the basement, consider high-performance batt insulation with vapor retarders to help with protecting exposed walls.
The Insulation Institute also recommends not overlooking some common areas, such as the walls between living spaces, unheated garage walls, junction boxes for light switches, and openings where pipes, ductwork, and wiring pass throughout the home.
It's a lot to do. That's why it is often easier to hire a professional to add more insulation to your home. The cost of insulating a home may be well worth it.
Most often, you won't want to tear down drywall to add insulation, which is why adding it as you go is beneficial. Insulate rooms one at a time whenever you do a home improvement project in that space.