Cat Lafuente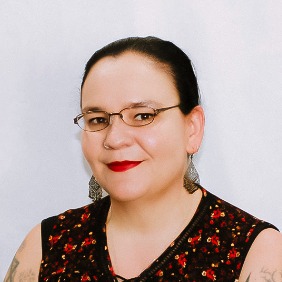 School
University Of South Florida
Expertise
Pop Culture, Health And Wellness, Movies And Television, Love And Relationships, Beauty And Style
Cat Lafuente worked as a book editor for an esteemed reference publisher for over seven years.

Additionally, the books that Lafuente has acquired have been reviewed in publications such as The Washington Post.

Additionally, Lafuente has been published by a variety of outlets including The Santa Barbara Independent and the Sarah Lawrence College Quarterly.
Experience
Catherine Lafuente has always been interested in women's issues, and cut her teeth reading about feminism and women's issues as a young adult. Since 2016, she has been writing for The List, bringing an informed perspective to the issues that women care about. As a book editor, she always made sure to take an intersectional approach to editing, ensuring that diverse perspectives were highlighted. Now as an editor at The List, Cat balances lighthearted and nuanced approaches with tried-and-true smarts. Most importantly, Cat believes that no indulgence should be shamed, be it reality television or nostalgic dives into '90s culture.
Education
Cat Lafuente received her BA in Liberal Arts from Sarah Lawrence College, which tells you pretty much what you need to know. She followed that with an MA in Religious Studies from the University of South Florida, focusing on Islamic Studies.