The Best Place To Live In Massachusetts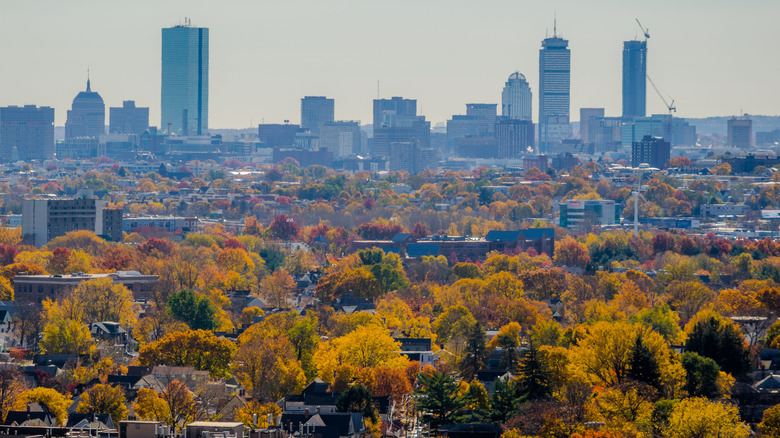 Keith J Finks/Shutterstock
Massachusetts is the priciest state in New England, and according to FinanceBuzz, one of the most expensive places to live in America. In fact, Massachusetts house prices reached record highs in 2022, with the median value of a home sold in the Bay State topping $600,000. 
Perhaps even more concerning than the record-high home prices is the steepness of the curve. As Tim Warren, CEO of The Warren Group, told CBS Boston — "it was only 14 months ago when the median price of $500,000 was exceeded for the first time. I doubt we've seen the end of it."
While Massachusetts may not be the most affordable state to live in, it still offers plenty of gems on the outskirts of its large urban centers. For instance, residents of one Massachusetts city enjoy some of the lowest housing prices in the area, as well as low crime rates and an above-average school system (per Money). Are you thinking of moving to Massachusetts but don't know where to set down roots? If so, learn about what makes Somerville such an amazing place to live.
A city that governs for the future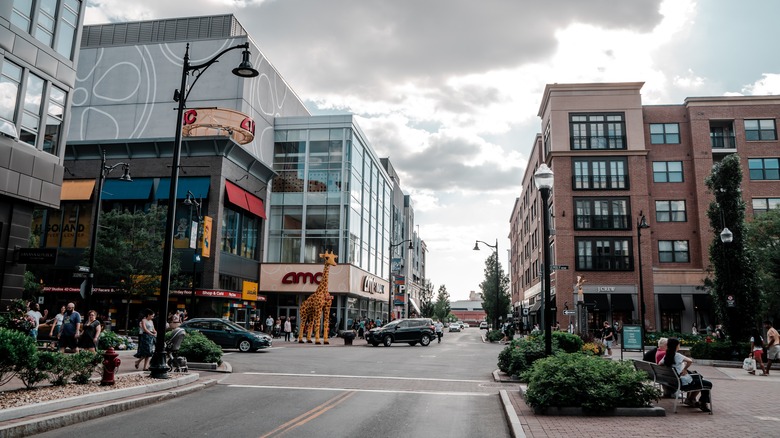 2p2play/Shutterstock
Too often Somerville's fluff is showcased ahead of its substance. In 2016 Somerville residents voted to temporarily increase their own property taxes in order to finance a brand new $256 million high school, which was completed in March 2021 (via The Boston Globe). Then-Mayor Joseph Curtatone said the school project demonstrated how a community can "lead with its values." Perhaps unsurprisingly, Somerville Public Schools score very well compared to comparable school districts across the country (per Niche), drawing on some of America's most prestigious names like Harvard, Tufts, and MIT, as well as a thriving local culture and identity.
New Mayor Katjana Ballantyne continued in her predecessor's progressive footsteps by founding The City of Somerville's Racial and Social Justice (RSJ) Department in 2021. The Department has begun with community visioning sessions in a wide variety of languages and a survey that asks Somervillians to reimagine policing and public safety. Thankfully, Somerville is one of the safest cities in America, no doubt thanks in part to the local government's efforts to foster a sense of community.
Sweet and quirky: Somerville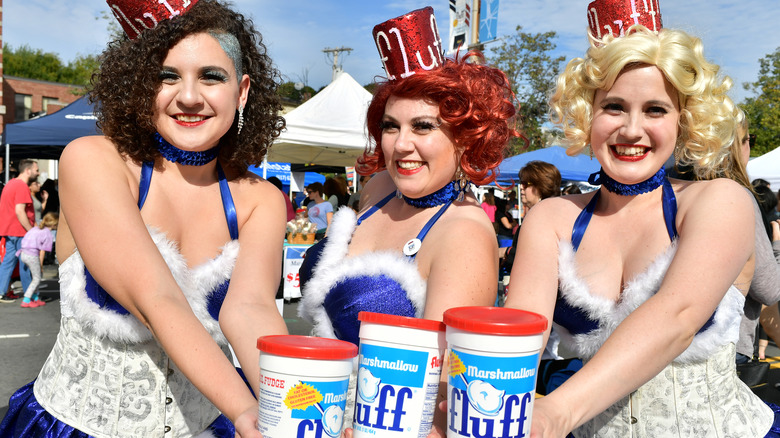 Paul Marotta/Getty Images
Suburban life is more than endless rows of identical buildings filled with people doing the same things as their peers. The reality is that much American art and culture comes out of the suburbs: The Simpsons wouldn't make sense anywhere else, nor the works of Steven Spielberg or John Hughes. In fact, suburbs are home to roughly half of the country and are often filled with numerous quirks all their own. Somerville definitely has its quirks—and it's far more than fluff.
Every year, Somerville celebrates its unique status as the home of Marshmallow Fluff with the annual Fluff Festival. It's a riot of sugar highs, fluff jousting, live music, and some truly amazing puns. However, the Fluff Festival cometh but once a year, and Somerville is a desirable destination year-round. The city is home to the world's only museum dedicated to collecting bad art, in all its forms — The Museum of Bad Art, or MOBA. Somerville is also home to a LEGOLAND Discovery Center and remains a popular destination for jobseekers looking for work in management occupations, education, and computer and mathematical occupations (per Data USA).