10 Signs Your Roof Is Too Old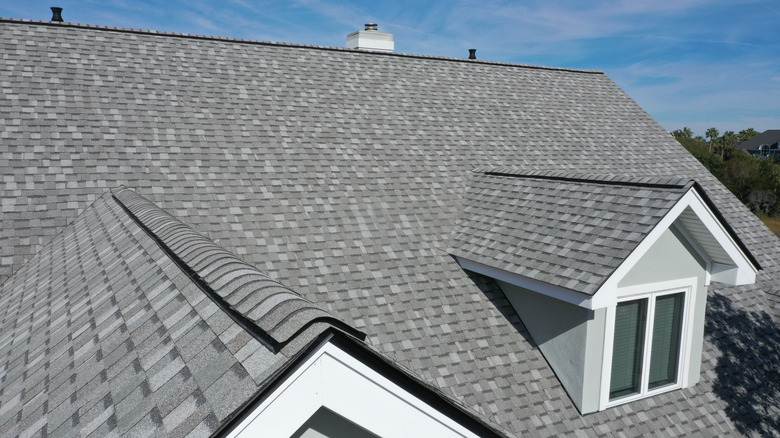 Eclipse Aerial/Shutterstock
A roof is one of the most important parts of a home. According to Perry Roofing, it protects your house from the outside elements — whether that's shielding it from harsh sun, or keeping it dry during major storms. The company notes that it's the maintenance part that most people often forget about when daily life becomes too hectic.
Per B & M Roofing, a roof shouldn't surpass 20 years old ... generally. The company notes that standard asphalt shingles has a lifespan from fifteen to thirty years. For extra longevity, a tile, copper, or slate roof can last up to fifty years.
Forbes Home shares that a brand new roof generally costs between $5,500 and $11,000 with most people spending around $8,000 for a replacement. If you are noticing that your roof might not be up to par, keep scrolling for 10 telltale signs that will have you looking into replacing your roof if it's too old.
Keep in touch with the former homeowners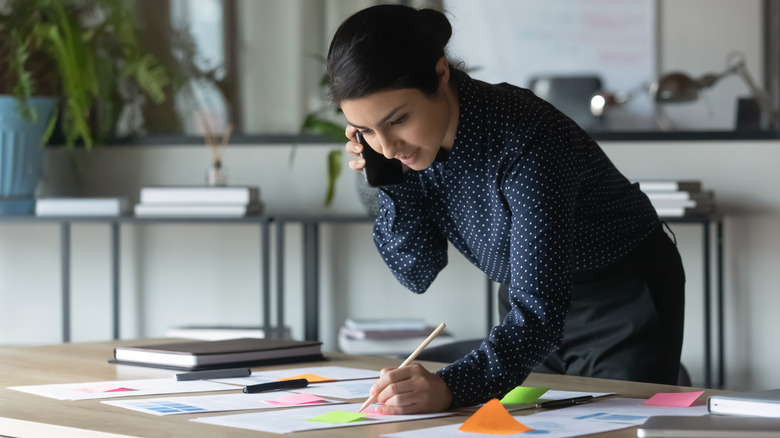 fizkes/Shutterstock
Janney Roofing recommends keeping in touch with the previous homeowners for questions about your roof's age. However, you should consider making a list of top questions before you close with the roof's age as one of the top things to inquire about.
You have the documents to prove it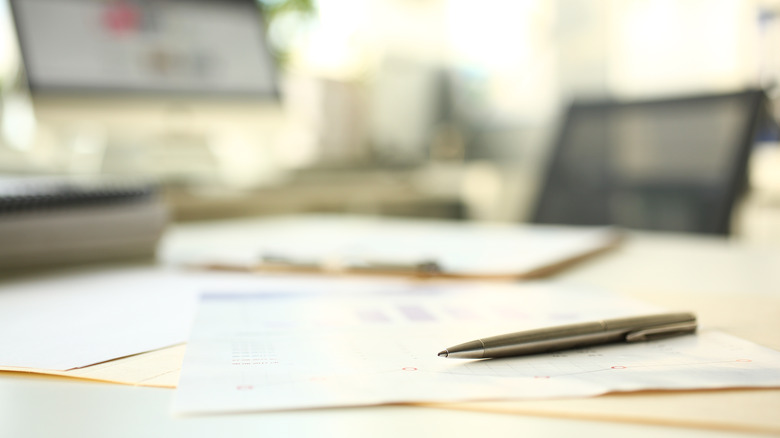 Megaflopp/Getty Images
If you've recently replaced your roof, you'll want to hang onto the necessary documents like receipts or warranties. According to Universal Windows Direct, if your roof is still under warranty, defects or minor issues are generally covered.
Your roof has surpassed the expiration date
Richard Nantais/Shutterstock
If you had documentation or permits of when your roof was installed, that is a great tracker to know if your home requires a new roof. According to B & M Roofing, a replacement is often necessary if your roof has passed the 20 years mark, depending on the materials used.
The initial installation was a poor job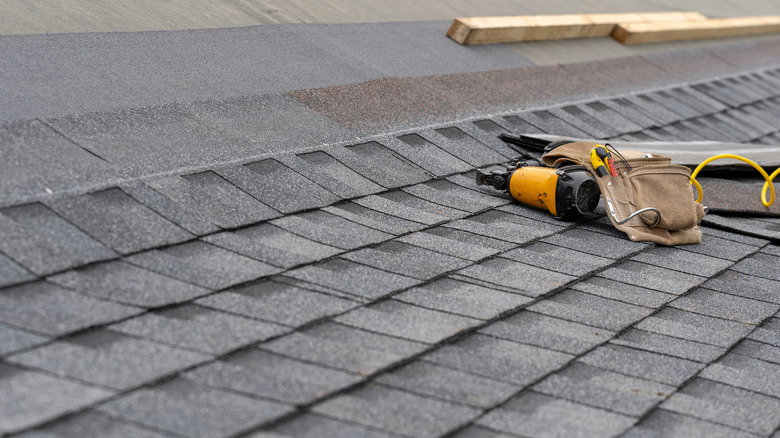 Brizmaker/Getty Images
Not all installations are done correctly, and VIS Exterior Corp. says these faulty jobs could take years even to see, which is infuriating. But there are a few things to watch out for, from improperly installed flashing, stains on the roof, or shingles that are missing or are not the right color.
Recommendation from a professional roofer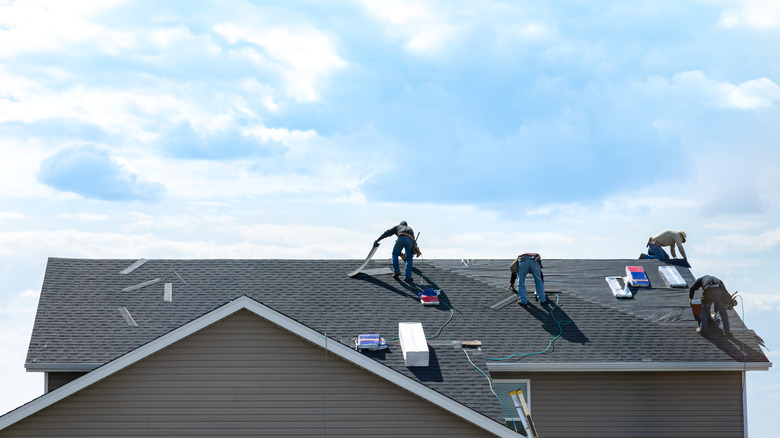 ANNVIPS/Shutterstock
If a professional roofer has stopped by your home, leaving informational pamphlets on roof repair, it might be time to at least get an inspection for a new roof. Roofers know what to look for, so if they spot any damage to your shingles, it's best to listen to the professionals.
Visible signs of wear and tear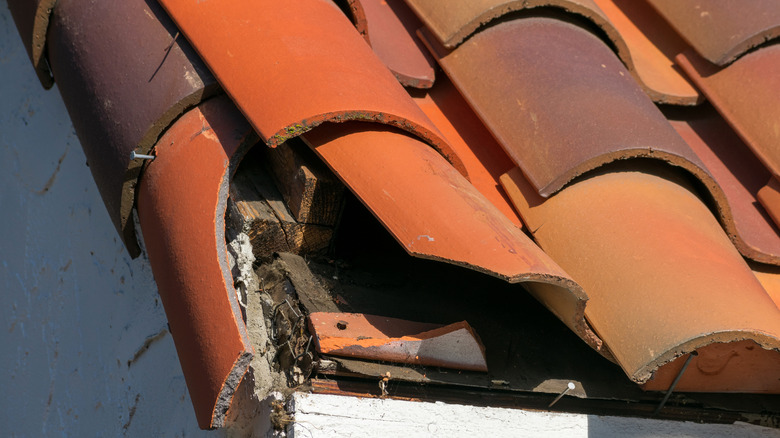 Michael Vi/Getty Images
If you notice unfortunate signs of wear and tear on your roof, including worn or cracked shingles, per Perry Roofing, then your roof has reached its expiration. Ignoring these signs can create costly roof repairs later on.
Unwanted greenery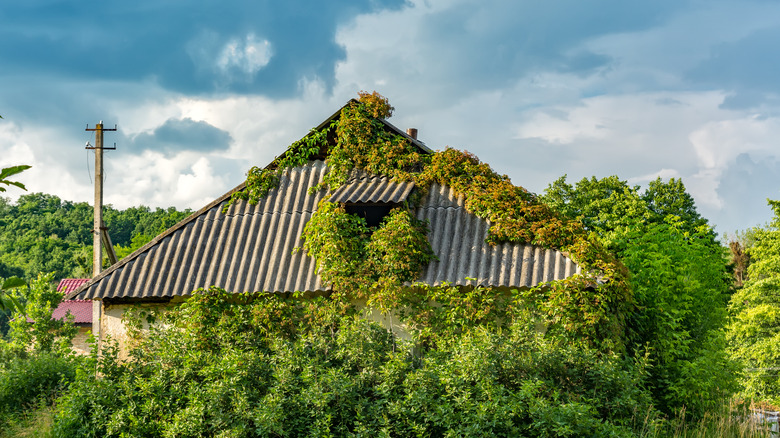 Dizfoto/Getty Images
Roof Tech points out that having greenery like plants and moss sprout up on your roof is an unwanted outdoor garden. This usually means you have cracks and holes in your roof that makes it easy for greenery to grow in the first place.
Your roof is sagging
According to VIS Exterior, a roof that sags starts from excess trapped moisture, which not only looks unsightly but has the potential to cause damage to your home, which could cause harm to your family if it collapses.
Shingles that are haggard or missing
Grange Insurance explains several types of shingle damage to look out for, including cracks, blisters, curling, cupping, flaking, and even a manufacturer defect. Take a look at your roof, and if you notice several missing shingles, that's one way to tell if your roof is too old and needs replacing. 
Damage from a storm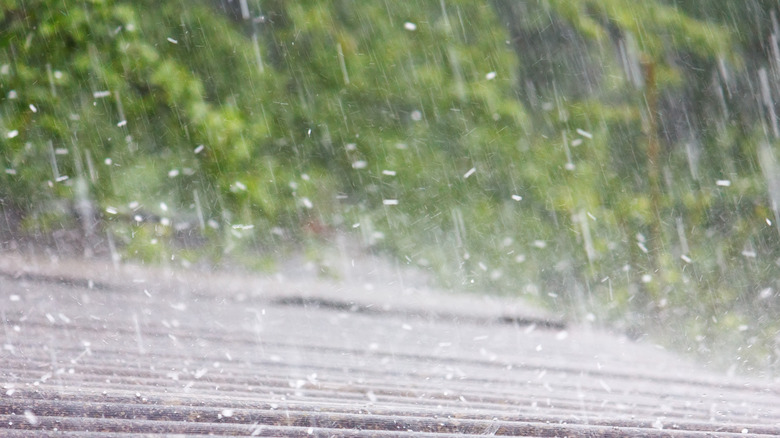 Andrey Solovev/Shutterstock
Damaged shingles, disappeared flashing, and water damage are signs that Long Home Products says to look for after weather conditions such as strong winds, hail storms, and torrential downpours. Any of these weather-related issues can cause an older roof to need replacing.