These Are The U.S. Cities Where Rent Prices Are Falling The Fastest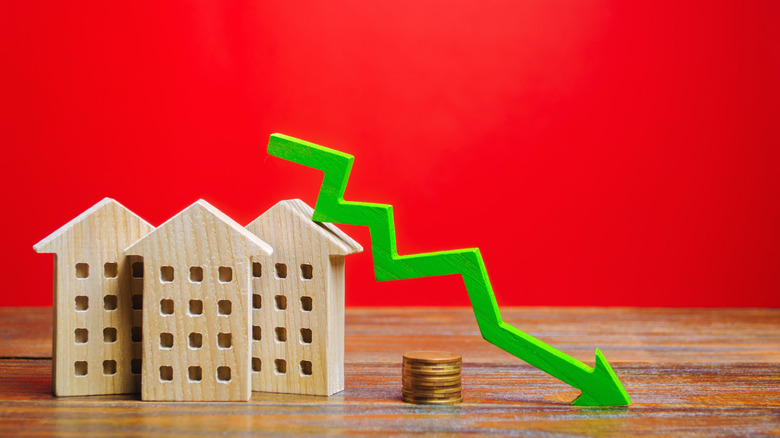 Andrii Yalanskyi/Getty Images
It has been a tough few years to be a renter. Whereas rents nationwide stayed pretty stable at the start of the decade, in 2021, rents skyrocketed. Per Insider, 2020 saw just a 1% increase in rent on the year before, but between March 2020 and September 2021, the average rent on a one-bedroom apartment rose by 10.7%, and two-bedroomed spots by a whopping 13.1%. An analysis by Rent Cafe showed this boom time for rents was primarily driven by the Zoomer generation moving out of their parents' places and high-earning millennials looking for roomier, more luxurious places to live.
However, these post-Covid-19 pandemic trends are leveling off, per the latest rent report by Zumper. Fears of recession, as well as many employers walking back their work-from-home policies that allowed so many to move out of big cities, have seen the nationwide median rent slightly decrease. Zumper CEO Anthemos Georgiades explained, "Over the last two years we saw unprecedented rises in rent prices driven by a booming economy, low interest rates, a one-off spike in demand post vaccines, and supply chain issues that delayed new units coming to market. Now—with inflation and interest rates high and the labor market beginning to tighten—Americans are holding off on major economic decisions. Household formation has paused and even inverted, driving demand down and cooling off rent prices."
Like anything in real estate, location matters. Some areas are experiencing much more drastic rent price corrections than others.
Places where renting is getting cheaper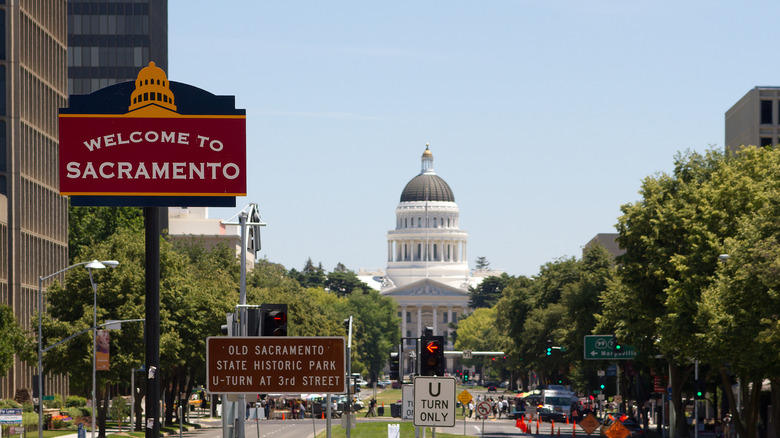 Casch/Getty Images
According to Realtor.com, the metro areas that are showing the fastest drop-offs in rental prices are in California and Nevada, with Riverside, CA, Las Vegas, NV, and Sacramento, CA, all experiencing around 5% drops in average rent year-on-year.
The other major cities that are seeing a reduction in prices are all similarly sunny, with traditionally thrifty real estate markets that got uncharacteristically heated during the Covid-19 pandemic. Sunbelt staples Phoenix, AZ, and Austin, TX, saw house prices increase by 30% in the past two years as people relocated there for the weather, space, and better quality of life, per Yahoo! Finance. They haven't seen the same level of rent price correction so far, but drops of 2% and 0.6% since 2021 may signal a calmer real estate future in the area.
The Southeast also benefited from folks searching for warmer climes and a change of pace, and several key markets are seeing a stabilization of their rental prices, with New Orleans, LA, Atlanta, GA, along with Jacksonville, and Tampa, FL, all registering year on year declines from 2.8% to 0.8%.
This is welcome news for renters in these markets, but more than that, it may be a useful signal to the Federal Reserve to ease up on recent interest rate hikes brought in to combat inflation, according to Entrepreneur. Inflation is measured by the prices we all have to pay for things, and if housing gets cheaper, inflation may slow down too.