How Much Hollywood Pays To Use Your House In A Movie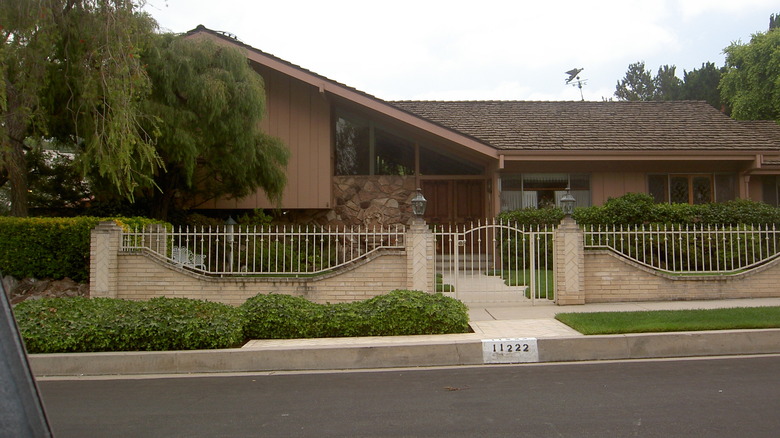 Shutterstock
If you think about it, you probably have a shortlist of your favorite films. We know we do, and one thing that we love about the movies is how perfect the homes are. Our favorite well-known movie and TV homes include the iconic Winnetka, Illinois-based Georgian-Colonial "Home Alone" house, the "Full House" home, which is one of the world-famous "Painted Ladies," and "The Brady Bunch" House. 
It's no secret that homeownership is expensive, so besides renting out your abode on Airbnb to make extra money, another creative way to make your home create an income is by renting it out to Hollywood for a fee. "For some people, their life is wrapped around the income they can make from their house," said Nancy Haecker, Vice President of The Location Managers Guild of America to LA Luxuries.
If you think that location scouts are only looking for celebrity-style mansions for movies, think again! Scouts are looking for different properties for films, from dilapidated basements to homes with comfortable kitchens. "If you have a very quirky or ugly house or very gritty or disheveled place, that could also be very successful. There aren't a lot of seedy motels that are willing to accommodate film production, so that's kind of an interesting dynamic of the industry," says Giggster's head of marketing Reagan Cook, an online platform for film and photoshoot rentals, in an interview with Architectural Digest.
Earn this much by renting to Hollywood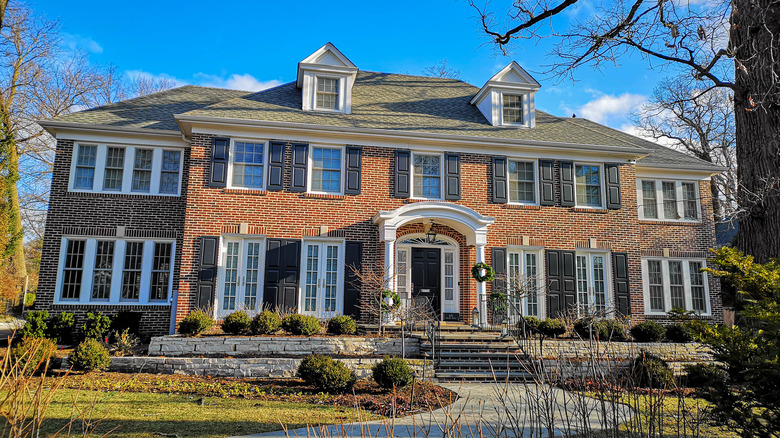 Shutterstock
According to Nola.com, homeowners can make an excellent income by renting out their homes to film sets. The outlet notes that a typical day rate is a one-month mortgage payment, generally $1,000 to $5,000; however, there are plenty of reasons a home may command a higher rate, from its location to the length of time needed for filming.
Some homeowners can secure a small fortune, as in Grace Verzosa Ambat's case. She made $50,000 for a week-long filming of "Argo," according to the Wall Street Journal. "I never thought about anything like this, but it was a big fortune," said Ambat, who used the funds for her son's education.
But with renting out your home to Hollywood, there can be plenty of slow times too. "You have hot years, and years that are more dry. It's a nice supplement, but you can't count on it," Brooklyn-based Jonathan Sharp told MarketWatch. The homeowner has rented out his home for "Saturday Night Live" and it's been used in ads for Verizon and Ruffles chips, bringing in $10,000 to $50,000 a year.
Renting out your home could also mean unwanted fame and visitors. According to Forbes, the real homeowners of Walter White's house in "Breaking Bad" had to install a fence. The "Home Alone" house had to as well. "That house brings us a lot of joy, and some inconveniences, but we all survive it," neighbor Linda Martin told the Chicago Tribune.