Why Experts Say You Shouldn't Rush To Buy A Home Right Now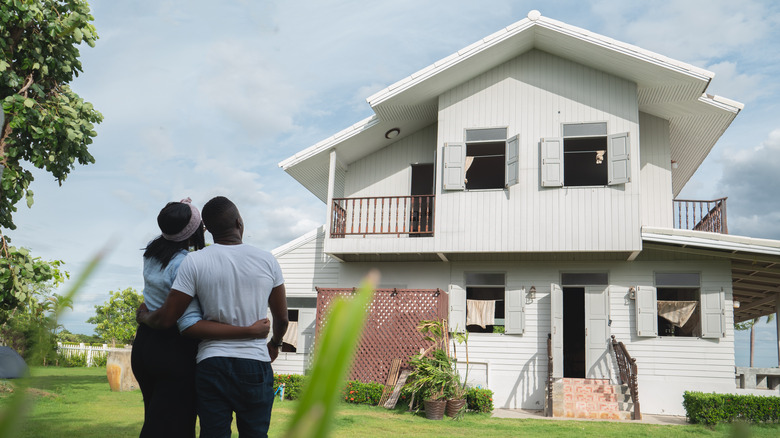 IPOP/Shutterstock
Many people come to a point in their lives when they want to own a home. The freedom from landlords and the ability to do what they want with that space are just a couple of many reasons to become a homeowner. However, these days, trying to purchase a place of your own will cost you a pretty penny. Per The Washington Post, housing prices began to rise long before the COVID-19 pandemic began, but since then, prices have been on an uprising rollercoaster. The cost for a standard home has risen more than 20% since the year 2021.
According to Realtor, homebuyers are hitting their financial limits, unable to afford the expenses they already have added to the costs that come with purchasing a house. Alongside the real estate market, prices of food, gas, and other basic necessities and luxuries are rising as well, causing many people to struggle to make a living at all. Top that off with the news that rising well over a point within the past year, mortgage interest rates are expected to continue to increase throughout the rest of the year.
Why you should wait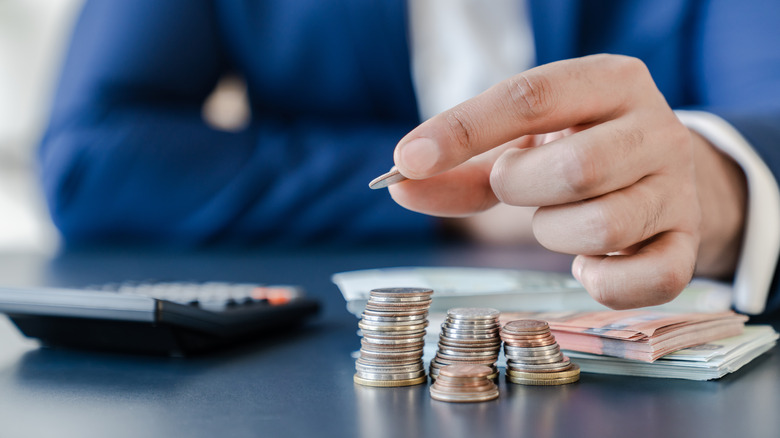 Inside Creative House/Shutterstock
So, with all of that being said, why should you wait to buy a home? In a short summary, the housing market may have reached its zenith. In an interview with Realtor, chief economist Mark Zandi stated, "We've hit the ceiling for the housing market for a while. The first thing to fall is going to be home sales. People just can't afford to buy." He went on to add, "Then we'll see price growth start to slow. Ultimately, I expect some price declines in some markets." Therefore, waiting to buy a house for a even just a little while could save you a small amount of money.
While not ideal, another way prices could fall is a recession. Global instability is being caused by a few factors, including the Russian invasion of Ukraine. Additionally, the Fed raised interest rates in an attempt to control inflation. All of this could cause a slight decrease in purchasing value. However, while prices could fall a small amount, there likely won't be any huge declines. "Recession risks are high and they're rising, Zandi continued. "[But] odds are the economy will navigate through. At the end of the day, the [housing] market is still tight. I don't expect to see big declines anywhere."