Here's How Much A $1,500 Rent Check Really Gets You In NYC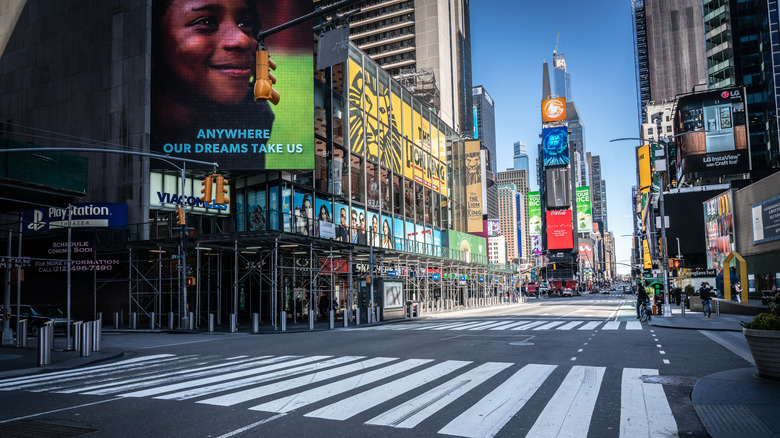 GetCoulson/Shutterstock
If you're from or familiar with New York City, then you know it's not the cheapest or most spacious city to live in. Not only is it the city that never sleeps, it's also the city that offers the least amount of apartment space for rent. A recent study done by RentCafe showed that Manhattan was the last on a list of what you can get for $1,500 in rent in the 100 largest cities in America. According to the New York Post, cities in the South as well as Midwest offer you more space for your money compared to cities on the East Coast and West Coast, which offer you no more than 300 square feet, if that. No shocker there, as it is generally more expensive to live in these areas. 
If you live in New York, you know that you don't always get what you pay for. Of course, you can but unless you have big bucks you're willing to spend, it may be time to take New York out of the equation and consider other options.
You get what you pay for ... or do you?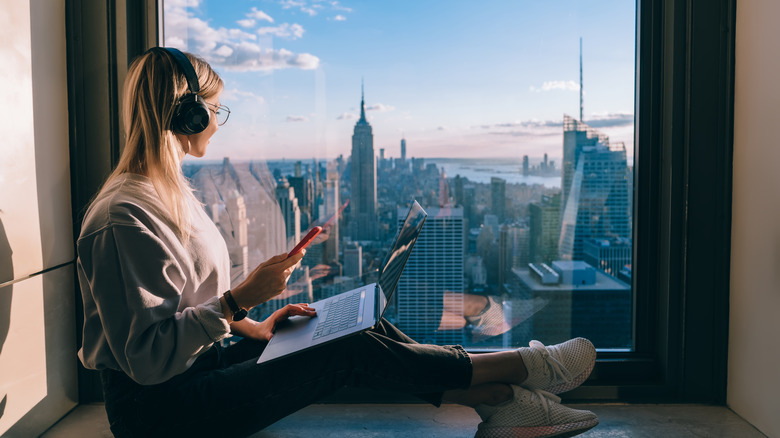 GaudiLab/Shutterstock
According to RentCafe, you can obtain up to 1,597 square feet for apartment space in Wichita, Kansas for the same rent price of $1,500, as opposed to what you get in New York City. Per the New York Post, that's six times more space than a Manhattan apartment offers. Some may not be that surprised by this data, while others may think this is outrageous. So when it comes to apartment hunting, you have the best chances of finding a spacious apartment in the Midwest.
If you're a New York City resident and would like to keep it that way or are looking to move to NYC, Queens is the best option, offering roughly 400 square feet of space for $1,500, as noted by the New York Post. This isn't much different from Brooklyn, which offers approximately 357 square feet, but it's better than nothing if you want to live in New York. Indeed, a lot of renters don't actually mind residing in New York despite minimal apartment space due to the work and school opportunities the city offers. Depending on what you are looking for in a city, you have a variety of options to consider. So do the proper research regarding where you can find comfortable, spacious apartments for the same $1,500, maybe even cheaper. However, this is "The Big Apple" we're talking about, so your mileage may vary.