Jasmine Roth Reveals Her Top Tip For Making A Home Feel More Personal - Exclusive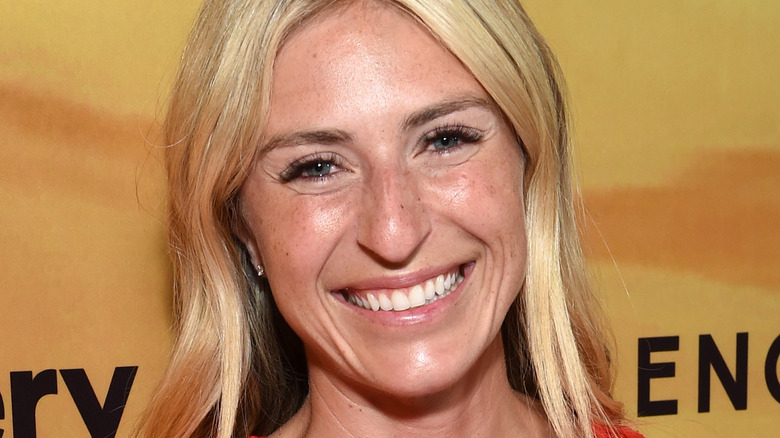 Michael Kovac/Getty Images
Jasmine Roth has been building for almost her entire life — she started with small projects with her father before moving on to building and renovating homes for clients. Now she has over thirty construction projects completed and has just finished working on homes for the third season of "Help! I Wrecked My House." Impressively, not one of her designs looks the same as another. Whether she was helping homeowners rediscover their space on "Hidden Potential" or fixing renovation disasters on "Help! I Wrecked My House," Jasmine Roth always personalizes the space to the clients.
But making a home feel personal isn't only about light fixtures and furniture. In an exclusive interview with House Digest, Roth explained the one detail she adds to homes that her clients always comment on, no matter what the other features are. The designer and builder also shared how anyone can make their home feel less like a model home and more personal.
Pictures go a long way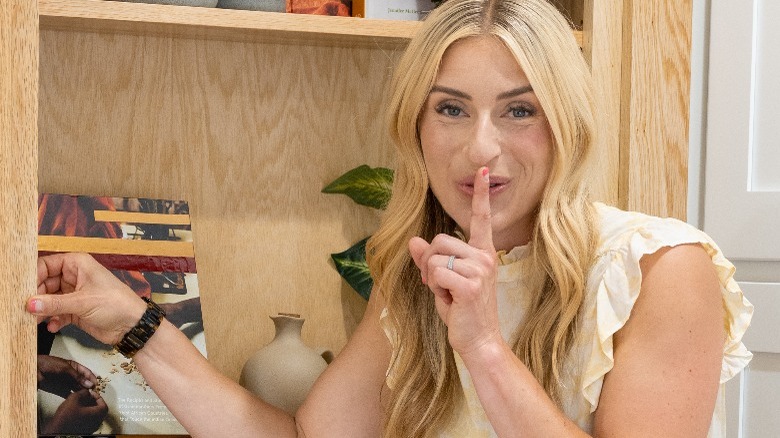 HGTV
When it comes to decorating their homes, many people focus on the features like furniture and fixtures. While these can show off your personality, they're not the most unique detail you can add to your home. Jasmine Roth believes a different detail should be a priority.
"The other thing that I think is probably the most important part of any home renovation after the construction are photos. I believe that whether it's just a photo taped to the refrigerator, a small little frame from Target that [you] just put on your nightstand, I believe that every room should have some sort of personal photo, whether it's your family, whether it's your friends, whether it's your dog's nose, whether it's anything, really, a sunset. If it makes you happy and it makes you smile, it's going to be a win."
Photos help make a room feel like people actually live there rather than like a showroom. "[Photos are] the thing that everybody comments on, that everybody notices, no matter how dramatic the construction," Roth explained. "I printed that for $3 and I bought a $12 frame. So for $15, I made a difference. You just spent $100,000 on a remodel, but the thing you noticed is that photo ... because it's personal and it's special, and that's the thing that makes people truly happy."
Don't underestimate paint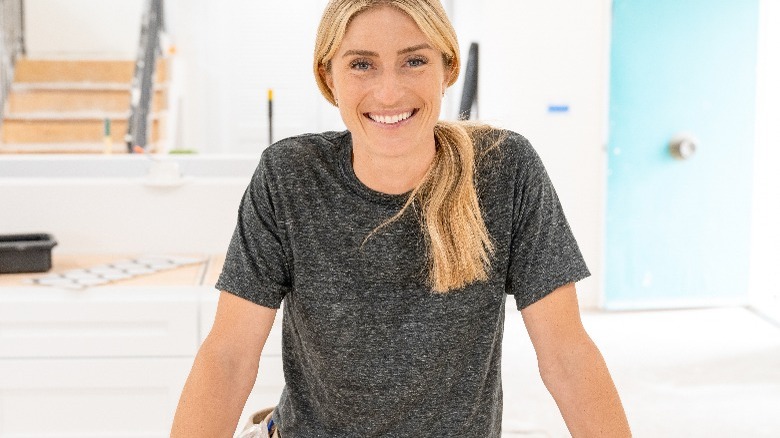 HGTV
Another way to make your home stand out from the crowd is with paint, which Jasmine Roth said she demonstrates several times during the New Season of "Help! I Wrecked My House."
"You'll see a few times on my show this season, we're almost done with the project and I decided to paint something, whether it was a wall, whether it was an alcove, whether it was a ceiling," she said. "There are a lot of opportunities with paint. It's the least expensive way to make a big impact ... I encourage people when they're feeling a little bit like, 'Okay, I don't know what to do,' think paint."
Of course, choosing a paint color can be a daunting task, especially when considering hues for something like the exterior of your house, which is a far bigger project than a room or two. But Roth had some advice for anyone debating between paint swatches.
"If it's not just a neutral, if it's a yellow or a blue or an orange, find the color you like ... [but] don't use that color, because this is going to look electric when it's on the wall. Go all the way down to the darkest version of that color, and use that one. Take the color you like and go like three shades darker," she advised. "Otherwise, it's just going to feel like a circus house."
Watch "Help! I Wrecked My House" Saturdays at 9 p.m. on HGTV or streaming on Discovery+.