Why Rent Control Is A Major Issue This Election Season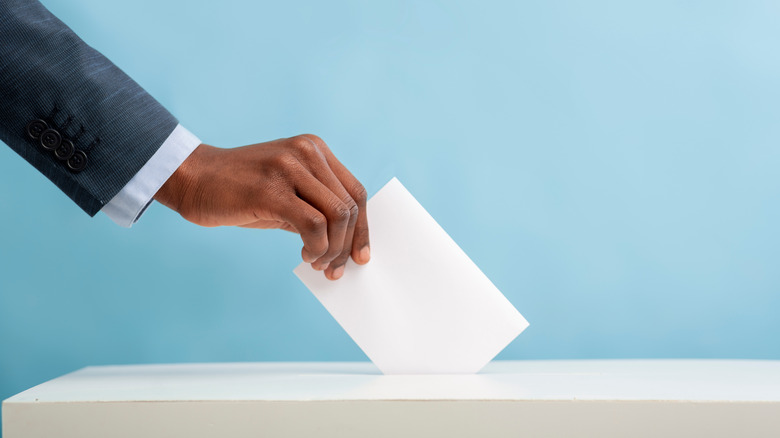 false/Shutterstock
Rent control is a major topic surrounding this year's midterm election. In particular, many renters fear they'll be unable to keep up with any increases and have no choice but to move out, which is a difficult and sometimes unrealistic option, according to Fortune. Across the country, tenants are experiencing a spike in monthly rent, with costs increasing 8.8% this year, per Rent. Due to high demand, affordable housing is scarce, so a number of those who are also registered voters are hoping to help fix this issue on Election Day.
In many communities, rent control policies will be on the ballot, and many leaseholders say it's the best way to voice their displeasure. For better or worse, this is the best short-term option to dampen rising rents and ensure vulnerable residents remain housed. On the other side, opponents say tenants not protected by rent caps will wind up paying higher prices and hurt mom-and-pop landlords who have a smaller number of units. Because of this, challengers have taken steps to ensure these initiatives fail.
Regions taking initiative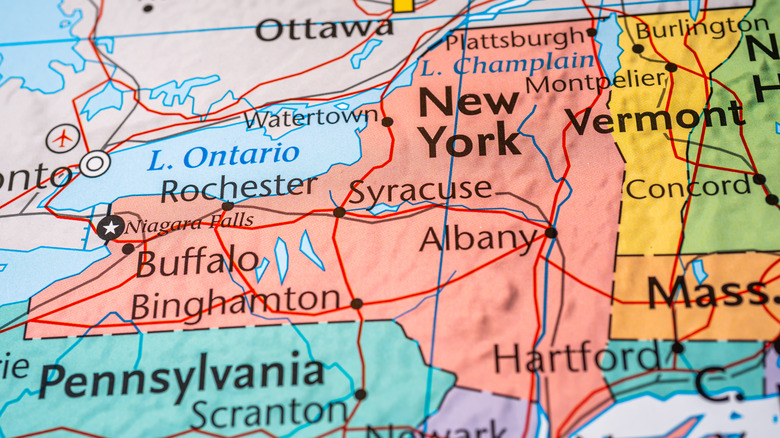 Alexander Lukatskiy/Shutterstock
Renters in Orange County, Florida, are seeing the brunt of the increase, as prices have increased 25% between 2020 and 2021, according to Fortune. However, some cities across the country have made significant progress by capping their rent increases. For example, Kingston, New York, was the first municipality in the upstate area to do so, but with conditions. The initiative only applies to buildings built prior to 1974 that house six or more units. Not long after, St. Paul, Minnesota, followed suit, capping its increase at 3%.
In Chicago, the North Spaulding Renters Association came to an agreement, capping the rent increase at 9%, according to WTTW News. While some progress has been made, if changes aren't approved by voters on November 8 or down the road by municipalities, there's a significant chance many tenants will be out of luck — and not have a place to live. Because of this, those tenants greatly affected by increasing rent are working harder than ever to ensure these initiatives come out on top.