Home Town's Erin Napier Shares Her Tip For Sifting Through Unlimited Design Options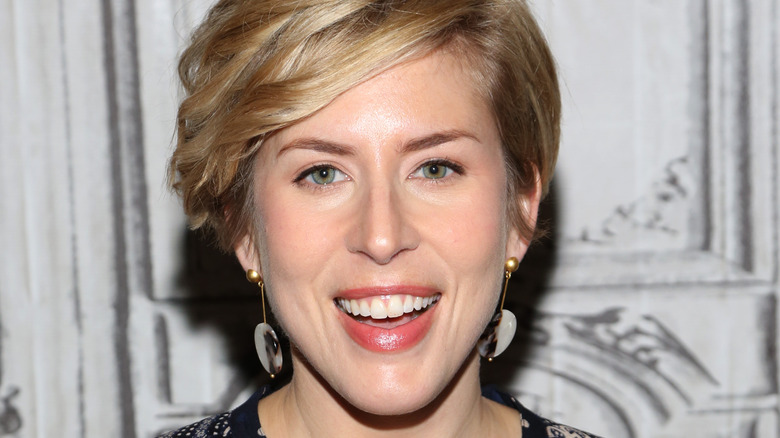 Manny Carabel/Getty Images
If you're unsure about what decorative style to employ inside your home, Erin Napier of HGTV's "Home Town" is happy to offer some common sense advice. "Rather than try to change the DNA of something by trying to make your home into something it is not," Napier muses (via Laurel Mercantile), "How can you take design cues from it? How can it lead the way and inspire you?" Considering these questions will ensure your new decor pairs beautifully with the architecture and character of your home, creating a cohesive appeal inside and out. 
However, while your home's style should be the starting point, it shouldn't be the only thing you consider. This is because, while you may love your house, that doesn't mean it offers your preferred aesthetic — and the Napiers are all about making every design as personalized as possible. Therefore, instead of only leaning into a home's architecture, Napier also considers the things the owner enjoys the most. She then combines these two elements to create the ideal look. 
How to choose the right style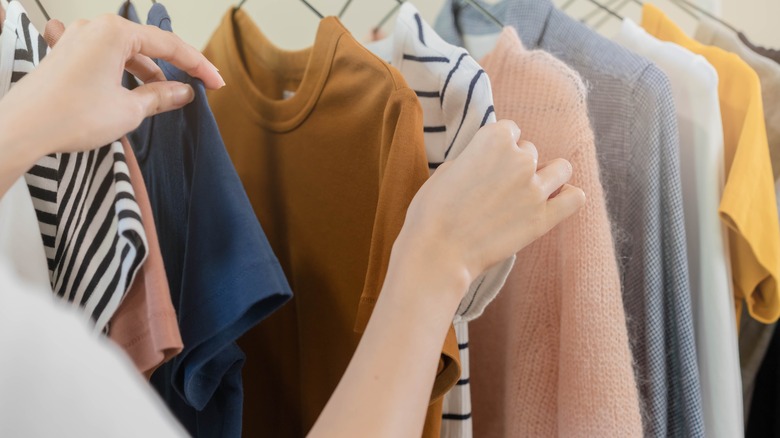 Kmpzzz/Shutterstock
Instead of allowing your home's style to influence your design, ask yourself what things you find inspiring or enjoyable in your everyday life. "I don't find a lot of inspiration in being completely committed to period style," Napier writes (via Laurel Mercantile). "I think a home is much more interesting when the personality of the people who live there are just as important in the design." Unsure of your personal style? Thankfully, all it takes is a bit of introspection. "Think about the clothes you wear, the car you drive. The things that make your heart beat fast," suggests Napier. "How can that be applied to your home?"
Then, once your aesthetic has been narrowed down, pair it with some of the elements in your home's architecture. In Napier's words, find the "common thread," the thing that combines these elements to help your home stay true to its past and showcase the elements you love. 
Examples from Home Town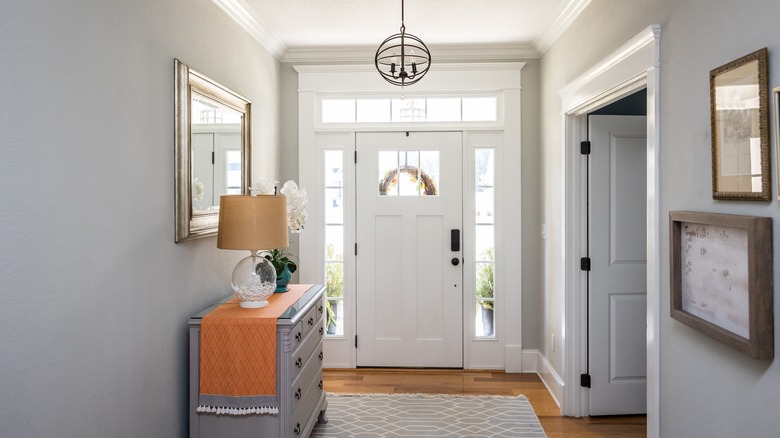 Ursula Page/Shutterstock
Traditional Craftsman homes featured earthy colors like brown and green and used warm elements like wood and stone. However, the Napiers don't use all of these features when renovating Craftsman houses; instead, they mix these pieces with others that showcase the homeowner's signature style. For instance, when renovating one Craftsman, the Florida homeowner stated he loves coastal aesthetics. To create the look he desires, Napier paints every wall either white or light blue, and embraces wooden floors and kitchen cabinets to allow the style of the home to shine through, per Realtor.
In another Craftsman-style renovation, the owners tell the Napiers, "Our design style is eclectic. We like Spanish, Mexican influences," per Realtor. To bring this look into their space, Napier replaces the kitchen's hardwood floors with Saltillo tiles. However, she also adds terracotta paint colors to the exterior to embrace the home's style. "I wanted to use a very truly historic 1920s Craftsman color palette, but that also works with this style that I know you love, which is Mexican-inspired," Napier says.