How To Make The Decision Whether To Rent Or Buy In Today's Volatile Real Estate Market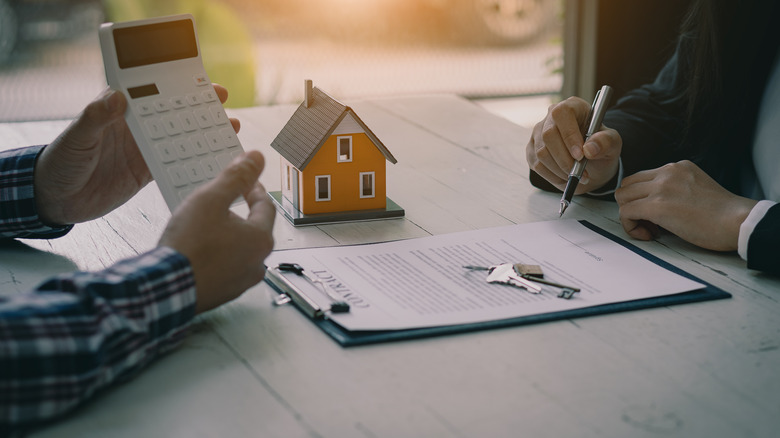 Arlawka Aungtun/Getty Images
Taking the step to buy a home is already a tough decision with many aspects to contemplate. When you combine that with the current state of the housing market, it can suddenly feel like an impossible situation either way, as both buyers and renters are seeing sky-high real estate prices right now. "This is an extraordinarily unique market because of the pandemic, and because there was such a run on housing, so you have home prices very high, you also have rent prices very high," said senior climate and real estate correspondent for CNBC, Diana Olick. Traditionally, mortgage payments have aligned similarly with rental rates, but that is no longer the case. Instead, buyers are experiencing much higher price tags than the already expensive rental fees.
Realtor.com's December rental report of 2022 shows that renting is an estimated $800 cheaper a month across the United State's 50 largest metropolitan areas. However, consider certain factors as you contemplate whether renting is more affordable. Will your rental be farther from work, causing more money to be spent on gas? Will buying a home provide live-in care for a family member, avoiding the costs of medical facilities? How much stability does renting versus buying offer you?
Should you buy or rent?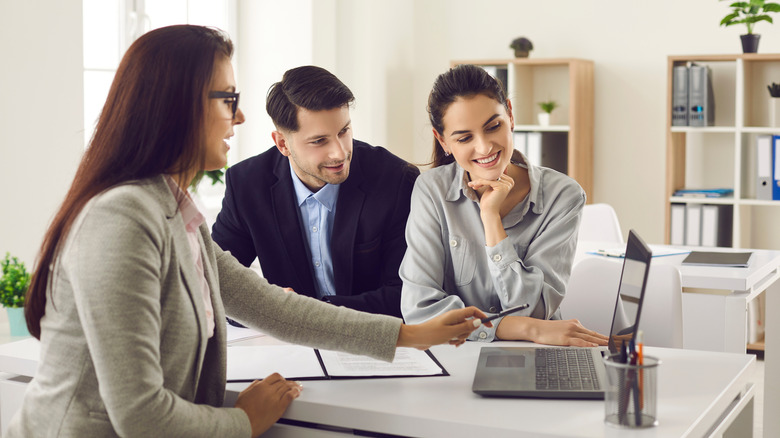 Studio Romantic/Shutterstock
When analyzing the considerable costs of buying, narrow down the price of monthly payments rather than focus on the total cost. "You don't buy a house based on the price of the house. You buy it based on the monthly payment that's going to be principal and interest and insurance and property taxes," Olick explained. "If that calculation works for you, and it's not that much of your income, perhaps a third of your income, then it's probably a good bet for you." Mortgages offer 30-year fixed rates, eliminating the possibility of rising, unaffordable payments. Whereas rentals consistently run the risk of price increases. Additionally, you actually earn equity with home ownership.
The dream of home ownership is still worth the cost for many Americans. A Bankrate 2022 survey found that 74% of its respondents said buying a home was the most significant accomplishment they could have. Many are also buying houses to rent out at mortgage prices, letting their home pay for itself as they rent elsewhere for lower monthly costs. "As the markets kind of bubbled in certain parts of the country and other parts of the country priced out, we've seen a lot of investors coming in looking for affordable homes that they can buy and rent," said Michael Azzam, real estate agent at The Azzam Group (via CNBC). "Prices have still continued to appreciate even with interest rates where they're at. And so, we're still seeing a pretty active market here."