This Is The Most Inspiring Episode Of Extreme Makeover: Home Edition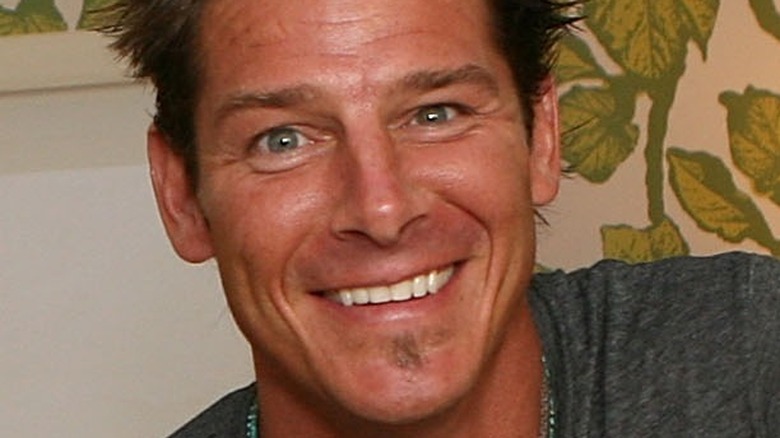 Michael Buckner/Getty Images
"Extreme Makeover: Home Edition" originally showcased homeowners in need on ABC from 2003 to 2012, and while we have missed the series for several years, we can rest easy knowing that HGTV has revived it. The revival, which launched in February 2020, is hosted by Jesse Tyler Ferguson from ABC's "Modern Family," according to House Beautiful. 
What we missed most from the original run? Besides the host and lead contractor, Ty Pennington, we loved the endless happy tears the show helped us produce as we watched deserving families receive their dream homes episode after episode. Oh, and of course, we loved chanting, "Move that bus!" to see the exterior makeover before seeing the awe-inspiring renovations inside! But what was the most inspiring episode of "Extreme Makeover: Home Edition"? While it's understandably hard to choose just one, there's one episode in particular that pulled at our heartstrings the most.
This family was so deserving of a safe home
Airing on January 10, 2010, viewers met the incredible Cowan-Brown family, which consists of Heather and Andy Cowan-Brown and their four children. Their youngest daughter Kori has a blood disease and a compromised immune system, and the home's entire downstairs was full of unsafe black mold. After Andy completely tore out walls and replaced everything, the mold returned, infiltrating the ductwork, interior walls, and the subfloor. Excessive water seeped into the home's walls, thus creating the perfect atmosphere for a mold infestation. During the episode, Ty Pennington said, "This home shouldn't be lived in."
The family closed off that area and lived on the main floor, which meant limited space. "We are just doing our best to keep things dust and mold-free ... trying to do what we can to keep the house from hurting [Kori]," Heather said during the episode. Kori wasn't the only family member to fall ill from the mold either, so fixing this issue became essential. Since the family spent so much on medical bills for Kori's condition, buying another home was out of the question.
Per the Kokomo Tribune, while the family went off on a much-deserved trip to Disneyland, Ty and a massive crew demolished the home, building a new beautiful 3,000 square foot house from the ground up. The new home featured high-end finishes, stainless steel appliances, and enough room for the entire family, and most importantly, it is now safe to live in. Be warned: this episode is a tearjerker!