The Biggest Secrets Costco Employees Won't Tell You About The Home Section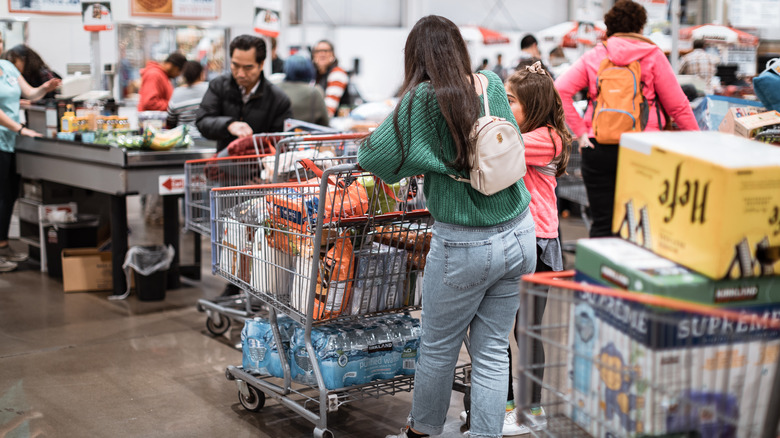 Artyooran/Shutterstock
Costco is the holy grail when it comes to buying items in bulk for amazing deals. It's been a savior for folks when the pandemic started and throughout the entirety of it, making sure items were restocked as quickly as they sold out. Costco is an enormous warehouse filled with everything such as clothes, furniture, food, and more — it's easy to get lost in. The reality of it all is that you can never leave with just a couple of items in your cart — there's always something new to look at or an item that's on a great sale you can't pass up that ends up in your cart.
If you're looking for some new furniture pieces, Costco can be the place to look. The great thing about it all is the experience and the hacks members have figured out throughout their trips, according to Eat This, Not That. The employees definitely know some secrets they're willing to share if you politely ask them. Here are a few tips to remember on your next Costco run.
Helpful tips to score in the home department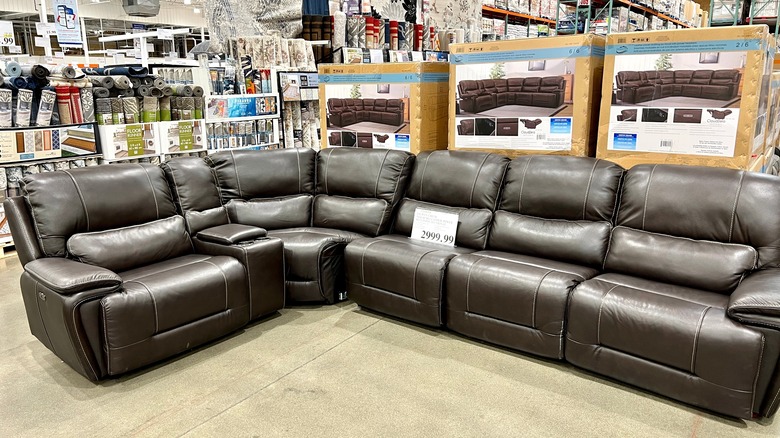 ZikG/Shutterstock
Just like most warehouses, certain items they receive and put out are sometimes the only items they have, meaning they won't have any more stored in the backroom or anything, via Insider. It's better to get the item while you can, especially when it comes to furniture pieces, like couches. If you have your eye on a couch you really like, take it while it's there. Costco will also restock items the following day, so there's sometimes still a chance for you to wait it out if you're hesitant to take it that day — but do you really want to risk missing out?
Another handy tip is paying extremely close attention to the price tags. The original prices for Costco items will always end in a nine, such as $2.99, but if you ever see prices that end in $0.00 or $0.88, then you'll have scored a major deal, according to Tough Nickel. Along with the numbers, if you ever see an asterisk on a price tag, that means that the item has been discounted and it won't be restocked, via Family Handyman. There's also a date under the price that tells you when it was last discounted, which could help you figure out whether to buy the item at the moment or wait and see if it drops again. These tips and tricks could be helpful when it comes to roaming the home section and cutting down on shopping time.