The Best-Reviewed Product In The Costco Home Section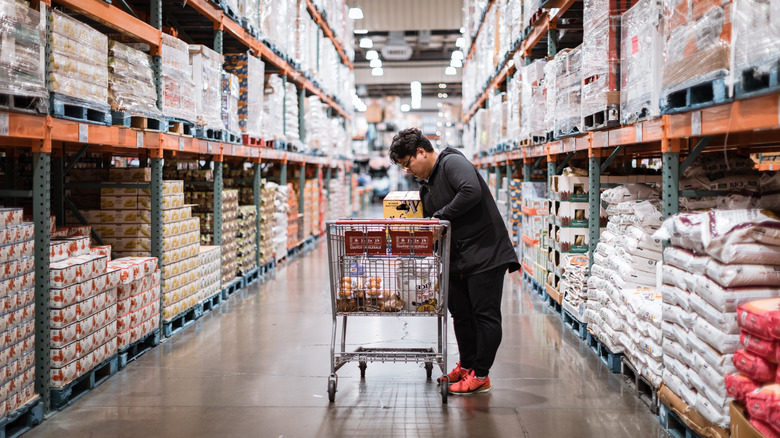 ARTYOORAN/Shutterstock
Who doesn't love a good trip to Costco? Between the free samples, great deals, and amazing hot dogs, it's no wonder that everyone seems to get a little carried away when they visit! But despite Costco's reputation for bulk grocery deals, some of the best finds are in its home department. Whether you're looking for affordable couches, high-quality cookware, or classy decor, you might be surprised by the selection.
Although Costco's home department offers a wide variety of goodies, there's one item with reviews that truly stand out. The Thomasville Timeless Classic Rug Collection has a whopping 8,013 reviews and 4.8 stars, according to Costco's website – that's over 3x more reviews than the second most popular item with a 4.8-star rating. To be fair, the Thomasville rug comes in a variety of sizes and colors that all share the same reviews, but the sheer volume of overwhelmingly positive reviews is still remarkable.
What makes the Thomasville Timeless Classic Rug Collection so special?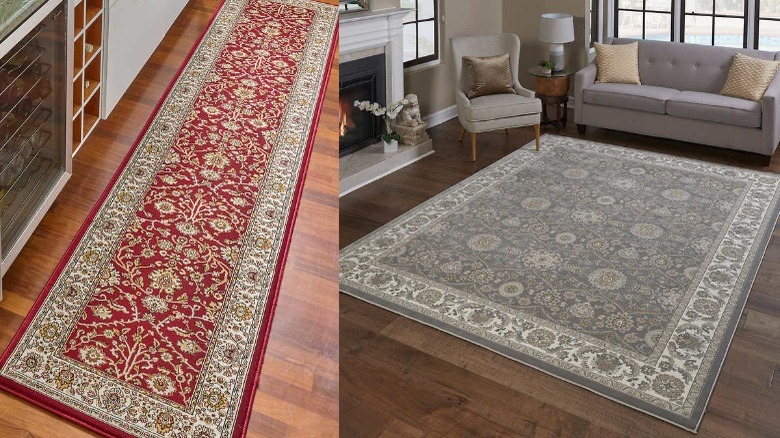 Thomasville
When scrolling through the Timeless Classic Rug's reviews (via Costco), a few patterns pop out. First, there's no shortage of comments praising how thick and soft the carpet is. Reviewer johnny0723 even noted that his children would "rather lay on the rug than sit on the sofas!" Not bad, considering how affordable the carpet is!
On the other hand, most of the negative reviews also had a pattern — nearly all complained that the carpet had a strong chemical smell. According to Home Reference, it's common for new rugs to smell for the first few days or weeks, but the stench was apparently too strong for several customers. While an anonymous reviewer mentioned having to return the carpet the next day (at which point most new carpets would smell), one reviewer named Stanton noted that their carpet still smelled like chemicals after 10 weeks. Not exactly encouraging.
To the brand's credit, though, one reviewer thinks that Thomasville may be keeping their negative feedback in mind and making improvements. In her review, Georgia notes that she prepared herself by reading all the negative comments before purchasing but did not notice any harsh scents on her rug. She thinks that Thomasville took the critiques into account and reworked the carpet so that it didn't contain any harsh-smelling chemicals. While we don't know for sure if Georgia's theory is right, a strategy of constant improvement might explain how Thomasville was able to secure so many overwhelmingly positive reviews.