Homebuying Apps You Should Be Downloading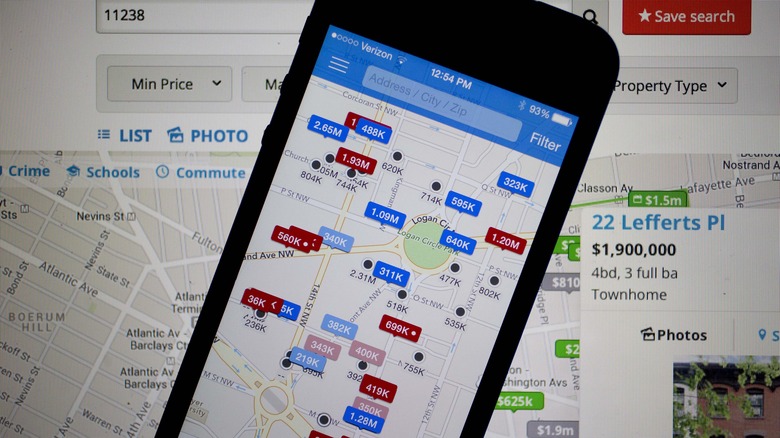 Bloomberg/Getty Images
Many people agree that buying a home right now can be very difficult. According to Policy Genius, this is due to a variety of reasons: demand is high but inventory is low, home prices have skyrocketed, or construction has been delayed. while you can hire a real estate agent to do the leg work for you, they tend to be pricy, and it's likely that they're already juggling multiple clients in this hectic housing market.
To really get on top of things, it may be wise to download a homebuying app. Investopedia says that home buying apps can help you get ahead of the housing market by quickly searching through homes and deciding which ones you like and don't like. By quickly reducing your list to just a few homes to view, you can efficiently make a decision before your competition. Let us take a look at some of the best house-buying apps that can guide you to your next home.
Technology for the win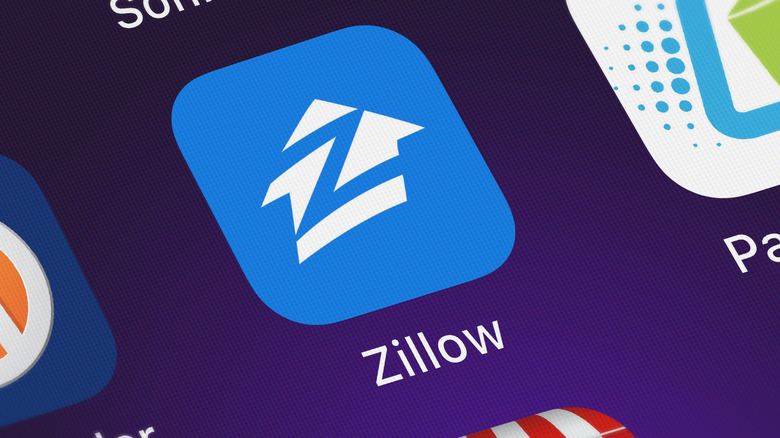 OpturaDesign/Shutterstock
Investopedia states that Zillow has the best home buying app out there. This app lists over 135 million homes, provides assistance to become pre-approved on a home, allows you to easily customize your search, and offers free foreclosure data. Another impressive feature is easy access to empty homes; no appointment or agent is needed to tour the home, as you can unlock the front door directly from the app. However, the app does have a few downsides, such as incorrect home valuations and misleading agent information.
Realtor, another popular app, is considered to be the most reliable because its search portal is connected to the National Association of Realtors. As a result, users are provided quickly updated information from data collected by several other home buying apps. A notable inconvenience is that Android users have reported experiencing glitch issues while downloading the app from Google Play.