Christopher Gillespie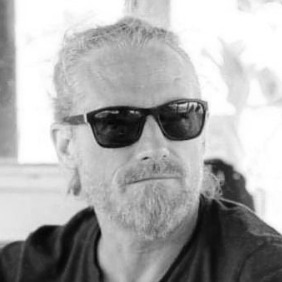 School
Airville Secondary, Keighly Technical College, Leeds University
Expertise
Construction And DIY, Watersports (Windsurfing, Kitesurfing, Sailing), Cooking, And Kitchen Gadgets
Chris has over three years of experience writing lifestyle, how-to guides, product reviews, and advice articles.

As a fully qualified plumber, he spent 13 years managing a construction company in northern England.

He currently lives in Asia, where he helps design and build eco-projects using sustainable materials.
Experience
Chris started his career in the building industry. After qualifying as a plumber in northern England, he went on to start his own company which specialized in kitchen and bathroom renovations. More recently as a writer, he puts his skills to use by crafting DIY how-to and advice articles and has been published on BestReviews, Ezvid Wiki, and the Chicargo Tribune. Chris now lives in Asia, where he devides his time between writing, working on sustanable building projects, and indulging in his passion for windsurfinng and kitesurfing.
Education
After graduation, Chris attended Keighly Technical Collage and qualified in the field of Plumbing and Heating. He also Studied with The Open University, obtaining a bachelor's degree in English Language and Literature.
Stories By Christopher Gillespie