The Best Gray Paint Shades At Home Depot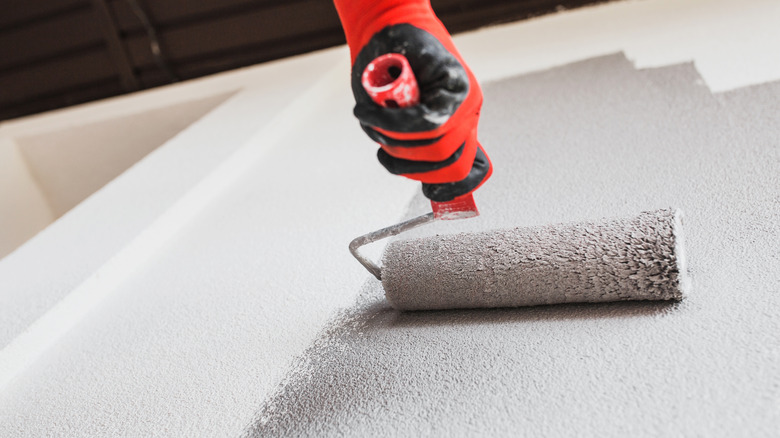 VanoVasaio/Shutterstock
Whether you're moving into a new home or exploring new ways to freshen up your current place, a fresh coat of paint on your walls may be just what you need. Although painting a wall is a pretty straightforward task, finding the right color of paint for your walls can be instead taunting. Especially in home improvement stores like Home Depot, you are bombarded with hundreds of colors that leave you both overwhelmed and clueless. Luckily, MyMove claims that there is one commonly overlooked color that is simple, timeless, and works well with nearly any style you wish to incorporate inside your home. That color is the color gray.
Gray can seem like a very dull and boring color, but Farm Food Family points out that gray makes a great backdrop with other colors, allowing the rest of your decor to stand out. When used plainly as is, gray is also a great color for creating a very calm and relaxing area. Regardless, the color grey is very versatile and tends to never go out of style. So, if you're already convinced that gray is the perfect fit for you and your home, join us in examining some of the best shades of gray you can find at your local Home Depot store.
Behr's loft space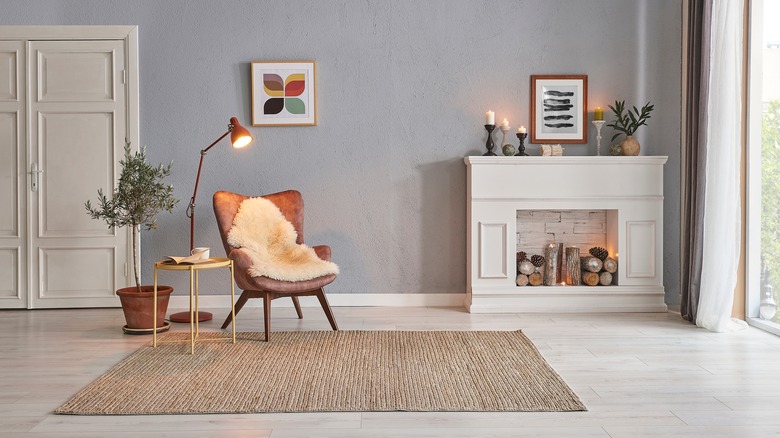 united photo studio/Shutterstock
Despite its name, Home Depot customers claim that you can never go wrong with Behr's Loft Space Gray, whether you are painting a loft space or not. It's a beautiful color to incorporate into any room within your home, giving you the ability to ignite all the areas of your house into a welcoming space for you and your guests. Furthermore, with a solid 4.8 stars and over 280 reviews, the color has some popularity.
General comments about this interior wall color also show that beyond the color itself, the quality of Behr's paint is on point. One reviewer claims that after nearly ten years, his interior walls are still shining with Behr's Loft Space gray paint. Surprisingly, the exterior version of this same shade of gray proves to have similar results as another reviewer shares that the many outdoor projects they have used this paint for still boast the color proudly through the many weather changes they underwent.
Glidden's premium medici gray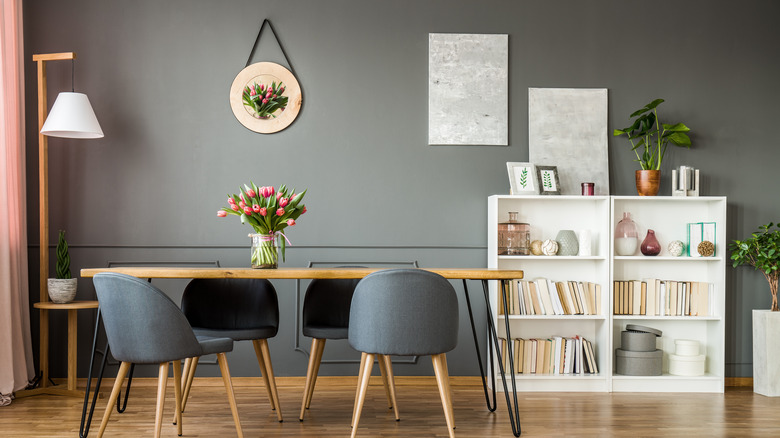 Photographee.eu/Shutterstock
If you are looking for another popular shade of gray to explore for your home, Glidden's Premium Medici Gray is another good option to consider. Although Home Depot shows that this gray paint only has a total of eight reviews, it still received a rather good rating of 3.7 stars.
When purchasing this gray paint, Home Depot advertises that you are ensured a long-lasting color with many benefits that can help you during whatever stage of life you may be at. For example, once completely dried, the paint is durable enough to handle a variety of messes that may cause you to wash and scrub your walls clean. The paint's durable qualities also improve the coverage of the paint and work against natural wear and tear that may happen over time. Unfortunately, the reviewers that commented on the color have mixed feelings about this shade of gray. One reviewer proudly states that the color was smooth and beautiful, while others claim that the color was not what they were expecting and only worked temporarily for the area. Regardless of the reviews or the shade of gray you choose, always ensure the color fits the aesthetic of both you and your home before jumping straight into the painting process.