15 Best Light Gray Wall Colors For A Relaxing Home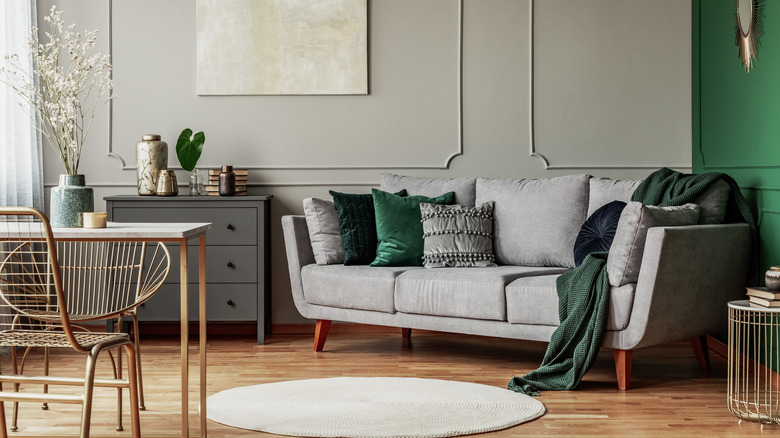 Photographee.eu/Shutterstock
Gray interiors are continuously popular among homeowners, but what's not to like about them? The exquisite color manages to be both a standout pick and a versatile neutral at the same time, so painting the walls a relaxing gray instantly enriches even the most functional areas. The hue is equally outstanding in a kitchen or bathroom as in a bedroom or living room — the options are truly unlimited. However, finding the perfect hue can be difficult because of this.
Gray paints, like white paints, contain a range of undertones that change how the hue appears in a room, Sebring Design Build noted. Warm hues with touches of orange, brown, or red are fantastic, but so are colder tints with blue or green overtones. If you want a relaxing color with more complexity than white, soft and gentle grays are ideal, while deeper shades add a bit of drama to a space. Depending on the ambient light and location, these undertones can radically alter the appearance of a color. Grays are also adept at collaborating well with other colors. Continue reading to see some of the best light gray wall colors that can transform your house into the most relaxing space ever.
Parma gray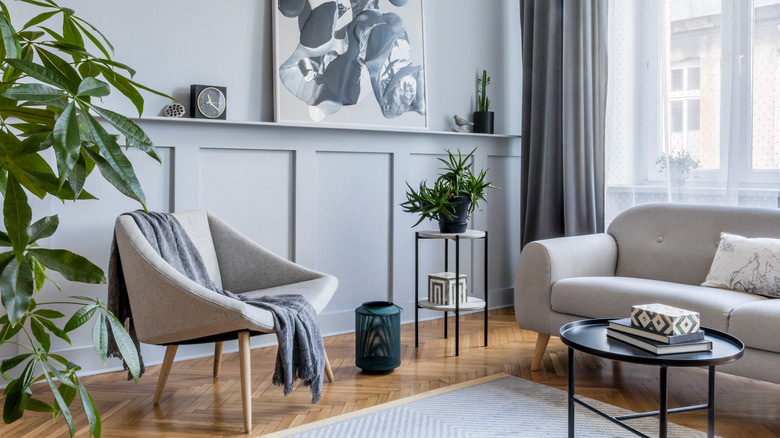 Followtheflow/Shutterstock
A gentle gray-blue wall color is a good compromise for individuals who want to branch out from neutral shades but don't want to go overboard. This hue contrasts beautifully with white and black furnishings.
Silver strand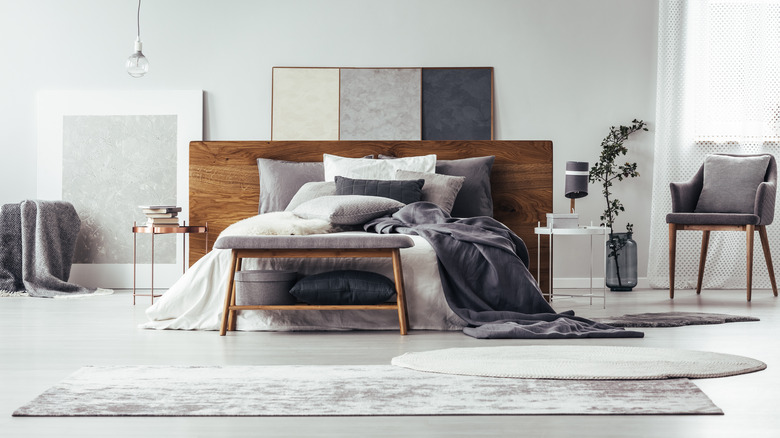 Photographee.eu/Shutterstock
This wonderful balanced light blue-gray paint color has an appealing base with blue tints that work well for interior and exterior applications. The silver strand hue can brighten up your living room, kitchen, bedroom, or bathroom. Pair it with delicate whites or gorgeous greens, and you'll never want to leave your house again.
Antique jade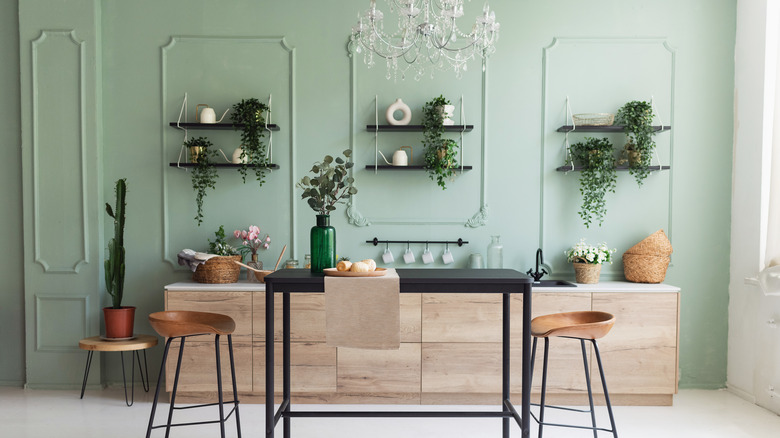 Lysikova Irina/Shutterstock
A tranquil shade of jade for the bedroom is excellent for a sleep environment since it evokes natural elements and pairs well with whites, blues, and green. Get some drapes in a matching shade if you want to create an ultra-cohesive arrangement.
Seize the gray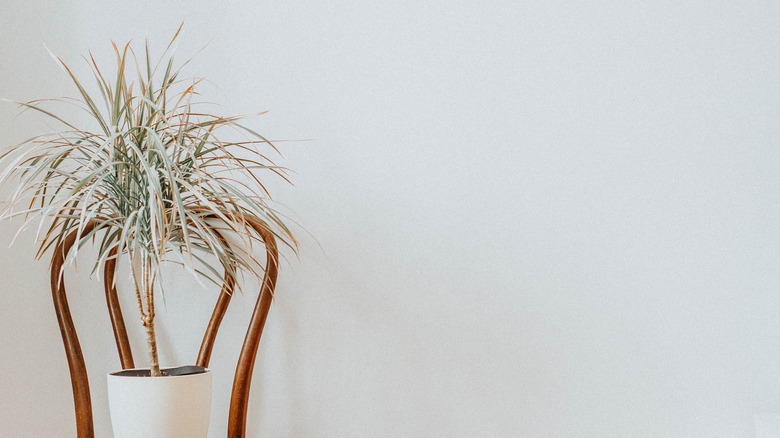 Liana Mikah/Unsplash
Seize the gray is a great light gray wall paint for the middle-of-the-roaders. This neutral-toned gray color that isn't too pale and isn't too dark is ideal for a relaxing dining area.
Rock candy
Teona Swift/Pexels
Rock candy is a soothing pale gray-blue with delicate tones that verge on pastel. This hue can appear light blue in specific lighting, making it surprisingly reflecting and ideal for making your space appear larger and brighter. This light-gray color is ideal for relaxing nurseries, bedrooms, and bathrooms.
Naturel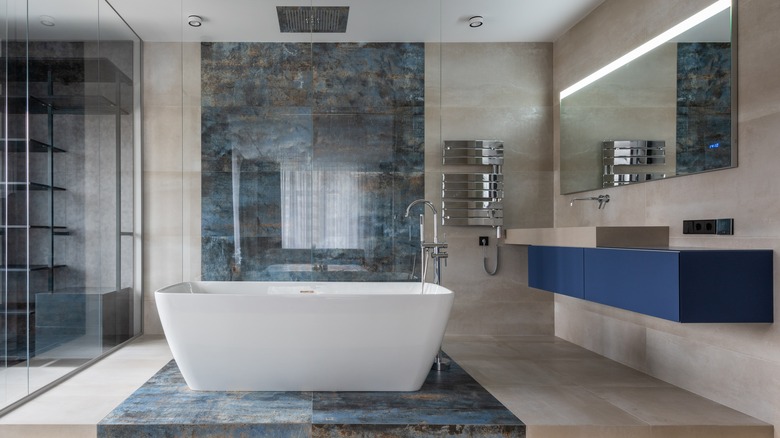 Max Vakhtbovych/Pexels
The naturel gray wall paint is everything you'd love in a gray. The color is incredibly relaxing, not too blue or taupe, and it adds a sense of coziness to any room.
Fieldstone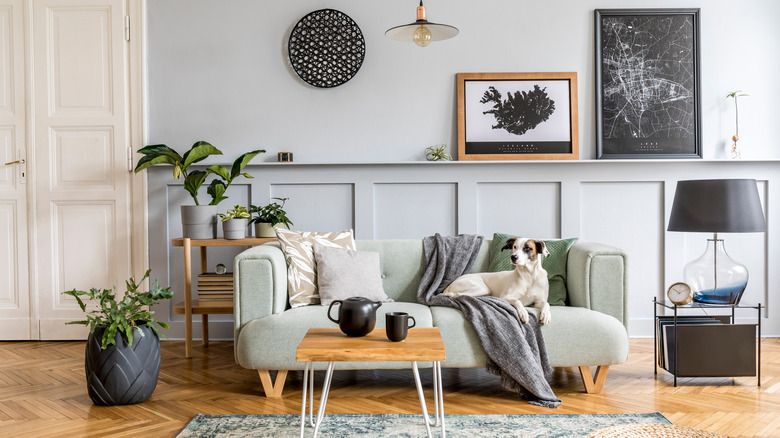 Followtheflow/Shutterstock
Fieldstone is a favorite for many homeowners because the color looks well in various lighting situations. It has a slight green touch but is still warm enough to make the space feel warm and inviting.
Functional gray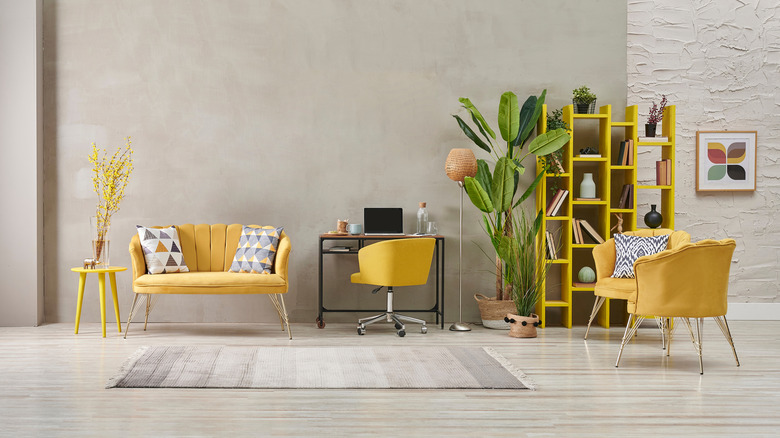 united photo studio/Shutterstock
This functional gray hue is a medium color that works well with both artificial and natural light sources. This particular color can provide comfort to living or dining spaces, making it perfect for several areas in a home.
Analytical gray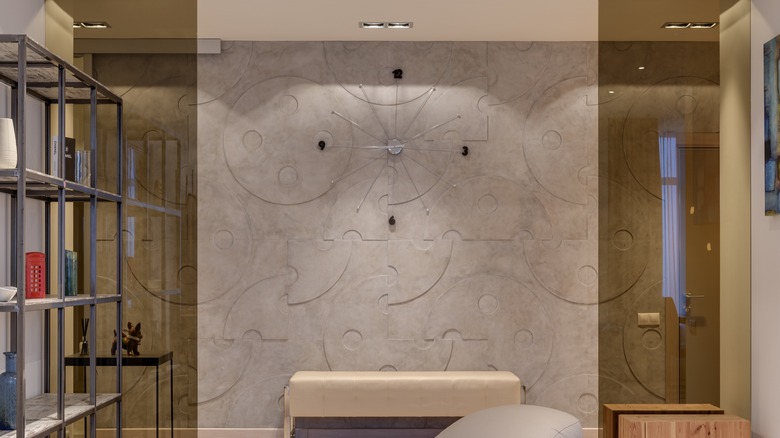 Max Vakhtbovych/Pexels
Analytical gray is an almost greige shade with delicate green undertones, making it one of the deeper light-gray hues on this list. This paint hue pairs well with warm grays or tans in your furniture pieces and accessories, creating a relaxing and comforting area.
Gray owl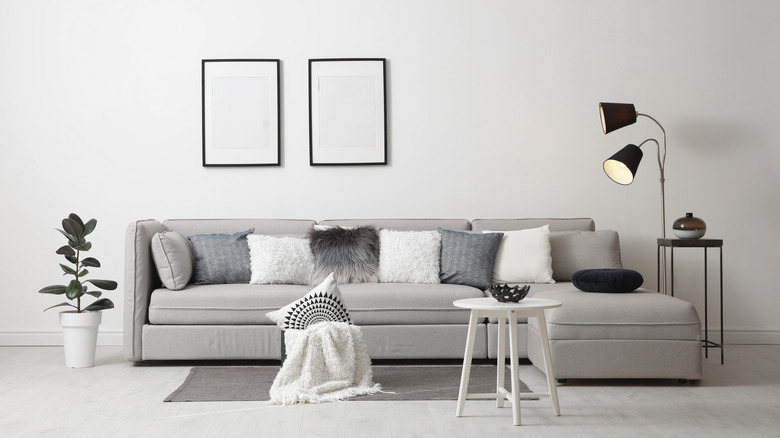 New Africa/Shutterstock
The gray owl hue is a stunning true gray all the way through. It's neither too green nor too blue, and it strikes the perfect blend of warm and cold. It's charming in bedrooms because of the clean, monochromatic spectrum of creams and grays.
Morning fog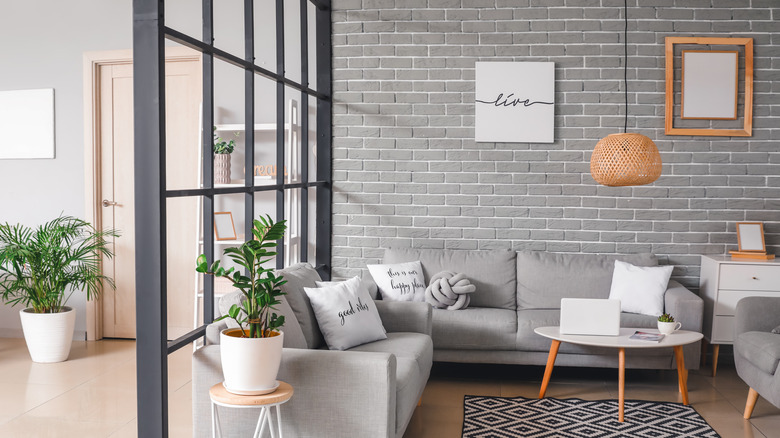 Pixel-Shot/Shutterstock
Morning fog is a mid-toned, neutral gray-blue, putting it on the darker side of the gray color spectrum. You can use this color to brighten up larger and mid-sized rooms, such as your entrance, bathroom, or bedrooms. In addition, morning fog can appear bluer than gray in spaces with a lot of natural or artificial light.
Gossamer veil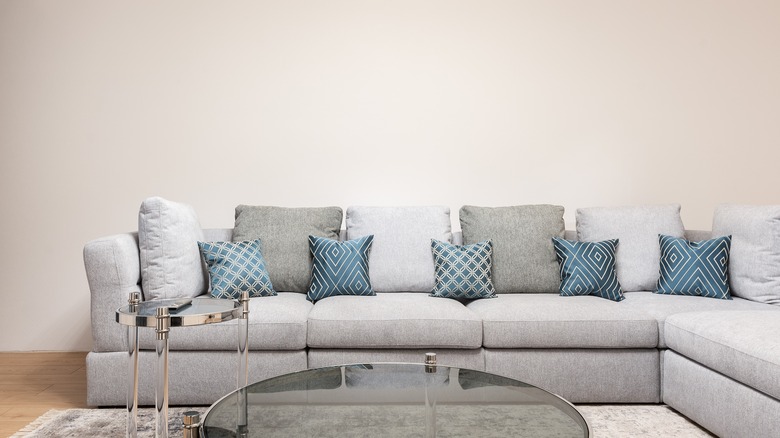 Max Vakhtbovych/Pexels
Gossamer veil is, without a doubt, a new favorite light gray paint hue. Use this shade of gray with a somewhat creamy white trim for a fresh and light atmosphere that isn't entirely white. Paired with natural wood tones, it looks gorgeous in any area.
Worldly gray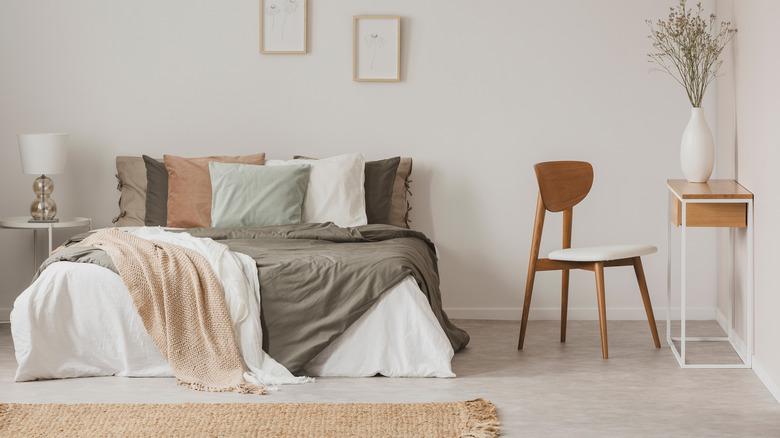 Photographee.eu/Shutterstock
Another excellent gray-greige color for a relaxing home is the worldly gray wall paint. It has green undertones, and the paltry amount of blue and green in the depths makes this greige considerably less warm in natural light.
Anonymous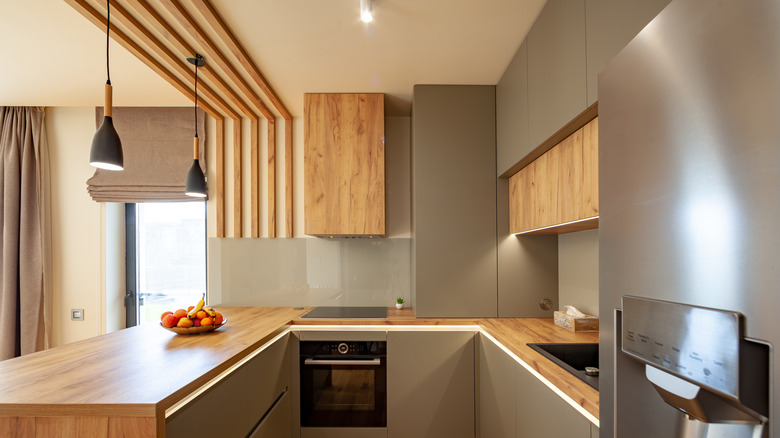 Gabi Moisa/Shutterstock
This gray hue adds just the appropriate color amount while still keeping the space light and airy. Used with copper statement pieces, it will look amazing but still neutral. This color is an excellent choice for keeping your home appearing fresh and contemporary.
Summer shower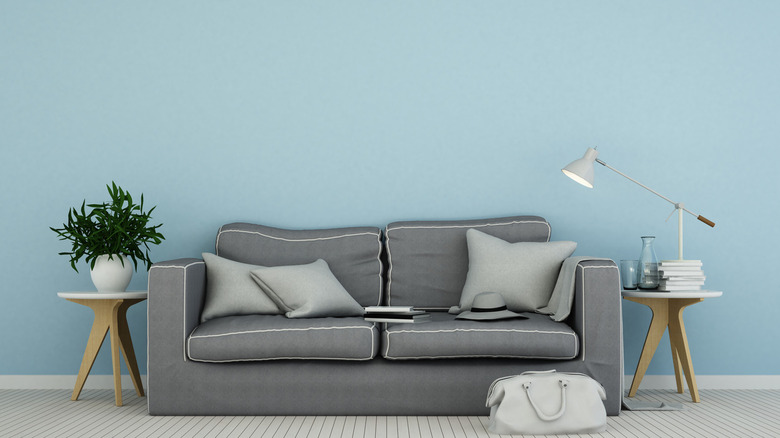 ~UserGI16208136/iStock
Because this gray hue is soft and delicate, it can make the room it's painted with appear larger. As a result, summer shower can be used in every room of the house, from a soothing bathroom paradise to a tranquil bedroom retreat.