The Shower Type That Most People Want In Their Bathroom - House Digest Survey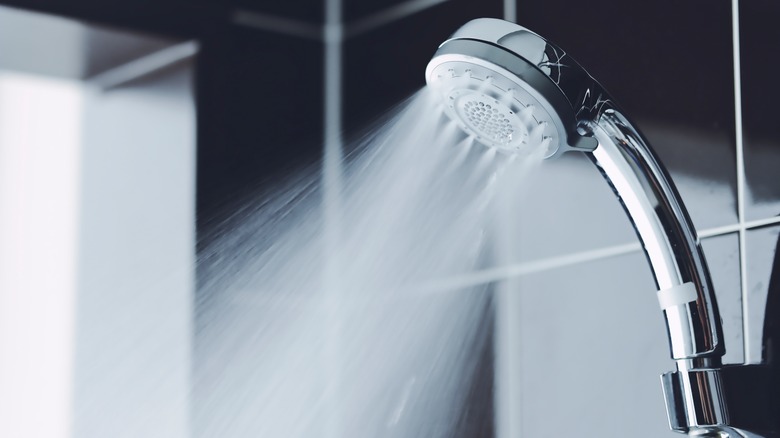 beeboys/Shutterstock
The type of shower you install in the bathroom must be both functional and aesthetically pleasing. There are several factors that determine which shower is best for your home, such as your budget, bathroom size, plumbing system, and desired layout, according to ShowerGem. However, there are so many different types to choose from, and it can be an overwhelming experience if you haven't done the research. Luckily, House Digest has recently conducted a survey asking participants which shower style they would like to have in their homes.
We gave them six options to determine the most popular style: tub/shower combo, round enclosure, rain shower, walk-in, rectangular enclosure, and corner enclosure. We'll reveal which options received the most votes and break down the various factors contributing to their popularity. Since Big Bathroom Inspiration notes that certain shower renovations can actually hurt the resale value of your home, so we'll also explain tactics to avoid this type of travesty as well.
Spacious and stylish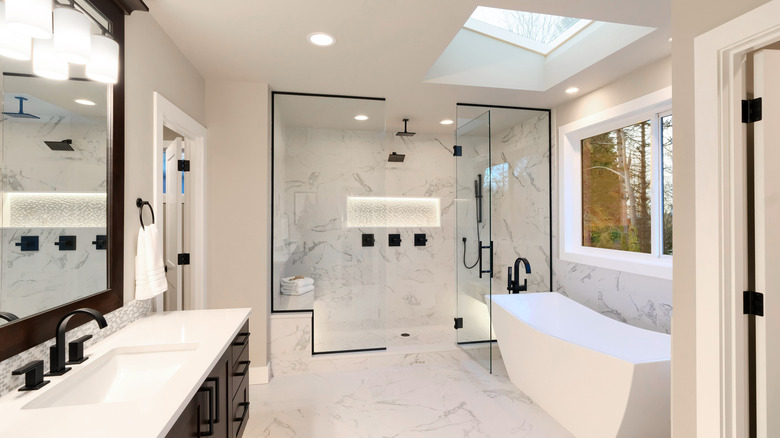 Artazum/Shutterstock
Out of 606 respondents, 35.97% (218 people) said they would prefer a walk-in shower for their home, according to our survey. There are many benefits to installing a walk-in shower, such as the availability of more space, easy maintenance, a plethora of stylish doors to choose from, increased accessibility, and its ability to fit in various-sized bathrooms, per Basco Shower Enclosures. Some homeowners even opt to install their walk-in showers with no doors for a completely open and bright space, per Home Depot.
However, if you're planning on installing a walk-in shower to replace a bathtub, be sure there is another tub somewhere in your home. Remodel Inspo says not having a single bathtub in your home can impact its resale value, and most buyers are searching for a master bathroom with both a shower and tub. So if you're installing a walk-in, we suggest combining it with a freestanding tub if you have enough space.
A relaxing experience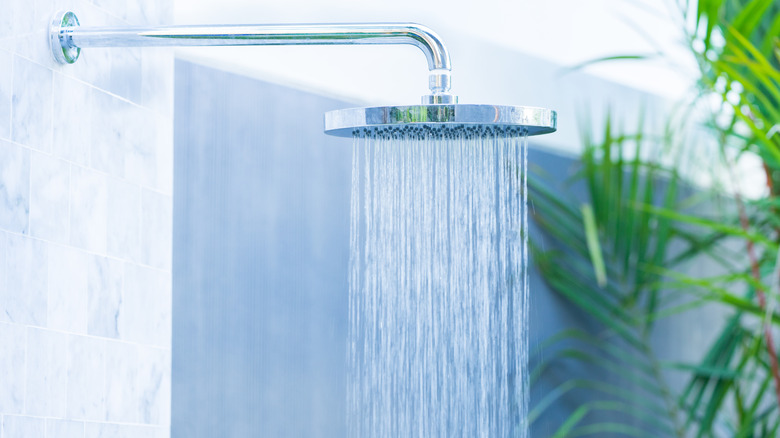 MIA Studio/Shutterstock
Second are rain showers, with 26.07% of respondents (158 people) preferring this style for their bathrooms. According to American Discount Plumbing, installing a rain shower head creates a more relaxing and soothing cleansing experience. For starters, you won't have to spend any time shifting the shower head to meet your coverage needs, as it will instead be pouring down onto you from above to cover your entire body. Rain shower heads are also best for those who want to elevate the design of their bathroom to create a more contemporary space. American Discount Plumbing also notes that they are easy to clean because most come with rubber nozzles that do not clog. It's advised to use a soft cloth to simply wipe away any grime.
The following are the other options from most to least amount of votes: tub/shower combo with 140 votes (23.10%), round enclosure with 53 votes (8.75%), rectangular enclosure with 22 votes (3.63%), and corner enclosures with 15 votes (2.48%).