Low Supply Of Available Homes Is Not Slowing Down Buyer Demands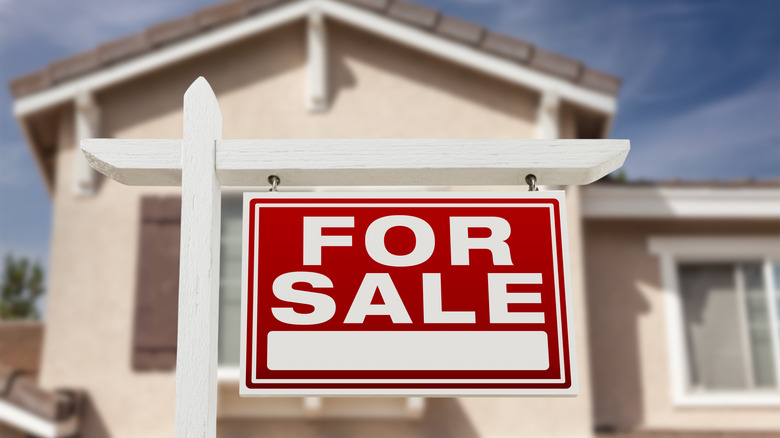 Feverpitched/Getty Images
Over the last year, the housing market has seen quite a bit of turbulence. Historically high mortgage rates, skyrocketing home prices, and lack of supply have caused significant increases in the overall cost of housing, pricing out many potential homebuyers and making waves in an also-shaky rental market. Throughout 2022, the Federal Reserve continually raised mortgage rates to curb the impacts of inflation. However, now they're finally settling, causing some home buyers to begin hunting for a new property once again.
This slight reduction in mortgage rates has caused more people to begin looking for homes, but that doesn't mean that prices have seen much of a reduction. Despite the lower rates, home prices are still higher than in recent years, thanks to limited supply and the lasting impacts of inflation. Thus, the market might not be as cutthroat as it was in 2022, but it's still nowhere near what it was pre-pandemic.
Why buyers are returning to the market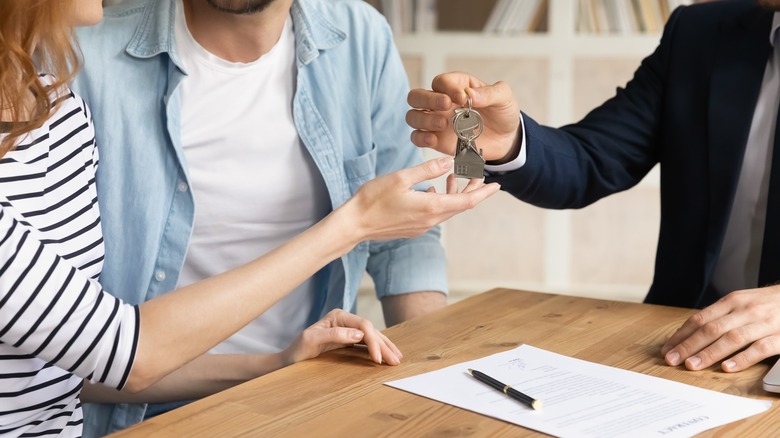 fizkes/Shutterstock
According to a recent report by Redfin, home sales slowed their downward trend in February, posting their smallest decline since September 2022. Mortgage applications also rose 3% in the span of a week, showing a slight but notable upturn in the number of buyers returning to the market. This is likely the result of mortgage rates continuing to fall from their peak of 7.08% in November 2022 to 6.19% in February — a significant change, but still much higher than the 3.69% we saw just a year ago (via Freddie Mac).
Despite a relatively modest amount of new home purchases, the supply of available properties is still lagging, increasing the prices of homes currently on the market. The number of new listings is 17% lower than it was this time last year, but this trend could be changing thanks to an increased number of new home construction projects. As a result, supply might still be lower than in 2022, but it's currently higher than it has been over the last four months.
How this could play out for the rest of the year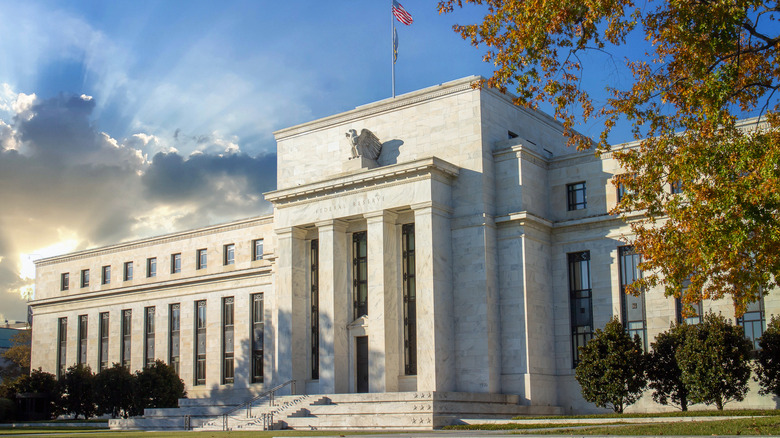 Tanarch/Getty Images
After the first few months of a new year, the housing market usually trends upwards in a predictable pattern. However, thanks to the recent turbulence, 2023 is a bit more difficult to predict. According to data from CNBC, mortgage lenders like Rocket Mortgage and United Wholesale Mortgage have seen massive downturns in profit since 2021, but as the impacts of the housing slowdown begin to ease, they're seeing a slight return to normalcy. If the Federal Reserve continues to lower mortgage rates, the market will see more buyers, but it's unclear how soon or how extreme these changes will be.
"By Super Bowl weekend, we usually have a good idea how a given year's housing market will play out. But this year is anything but typical," Redfin Economics Research Lead Chen Zhao said in the February report. "This year is more uncertain than most because the effects of last year's rapid rate hikes are still flowing through the economy, and we're not sure how much more the Fed will raise rates this year."