50 Creative Housewarming Gift Ideas That Any Person Will Love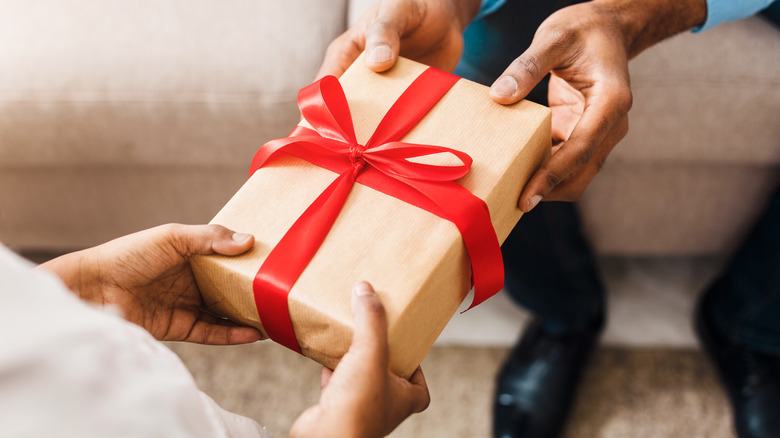 Prostock-studio/Shutterstock
When it comes to housewarming gifts, you can go the typical route and give the new homeowners a bottle of champagne, or you could be a bit more creative and give something that is a little more thoughtful. For the best gift, Martha Stewart recommends taking into account the age of the recipient(s), as well as their stage of life — because newlyweds will have different needs than retirees that are downsizing. In addition, a considerate gift makes a lasting impression. 
While there is no limit on the amount of money you should spend on a gift, most usually range between $25 and $50, according to Martha Stewart. So instead of looking online or heading to your local department store, think outside the box and hit antique shops or yard sales for unique items that fit the bill. If you do, just make sure the items are in good condition. If you're looking for inspiration, look no further; we have compiled a list of 50 creative housewarming gifts anyone will love.
1. Door mat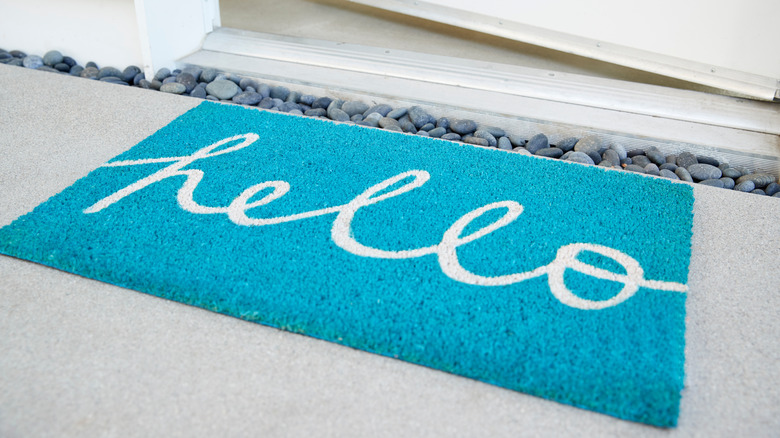 Monkey Business Images/Shutterstock
A front door mat might not seem like much of a housewarming gift, but if you are looking for something functional, you can't go wrong with a welcome mat. There are several styles to choose from that include basic mats to something more colorful. You can even splurge and get a mat with a personalized message.
2. Address numbers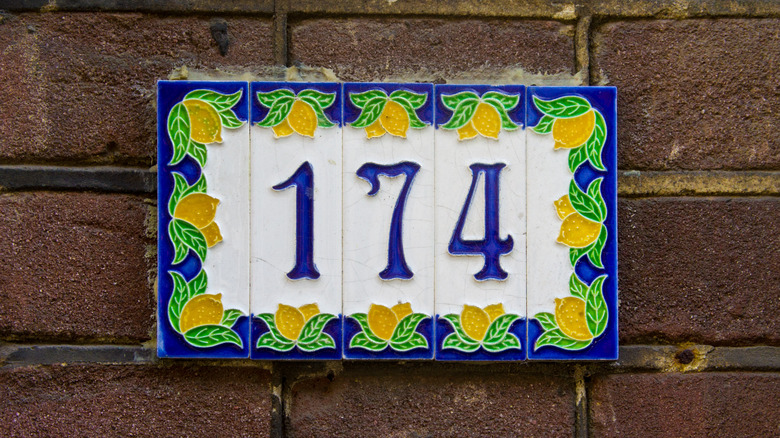 Remus Rigo/Shutterstock
While we're talking about things outside the home, why not go with decorative house numbers? During the flurry of moving, new homeowners might overlook this need. Options include ceramic tiles or metal plaques that include last names.
3. Table and chairs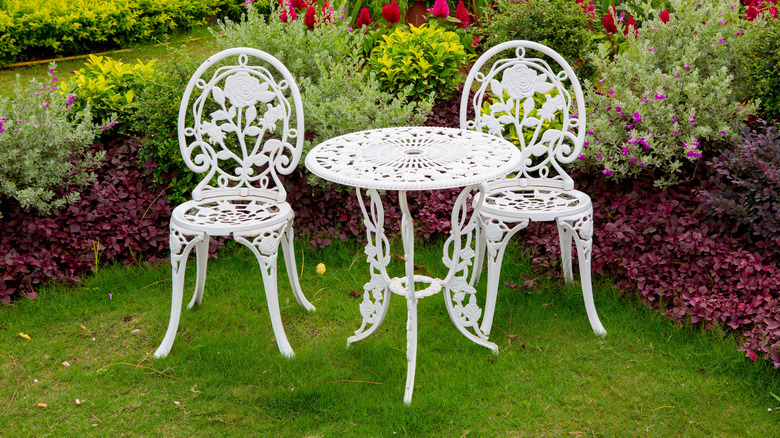 piyagoon/iStock
If there is a large backyard, patio, or porch, then an outside table and chairs would make a creative housewarming gift. This is one of those things you might be able to find at an antique shop for a reduced price. 
4. Hammock chair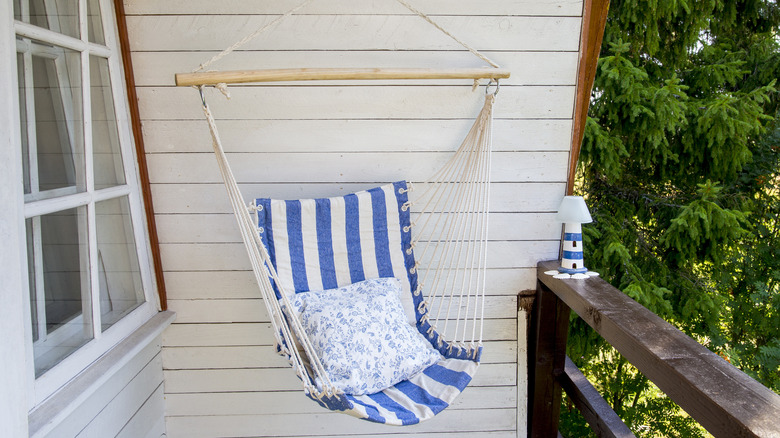 Helin Loik-Tomson/iStock
If there is limited outside space on the porch, then how about a hammock chair? Perfect for enjoying the outdoors, these comfy seats are ideal for lounging. 
5. Glass wind chimes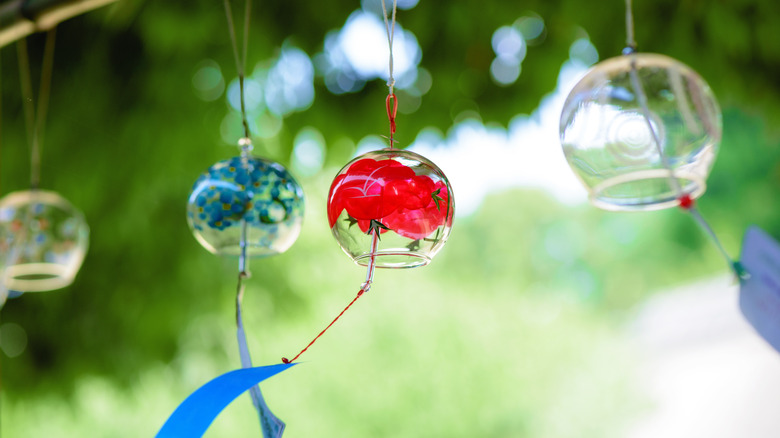 blew_s/Shutterstock
A gift that will brighten up any outdoor area is a set of glass wind chimes. Available in various shapes and colors, you should be able to find some that fit the style of the new homeowners with ease.  
6. Outside hanging lamp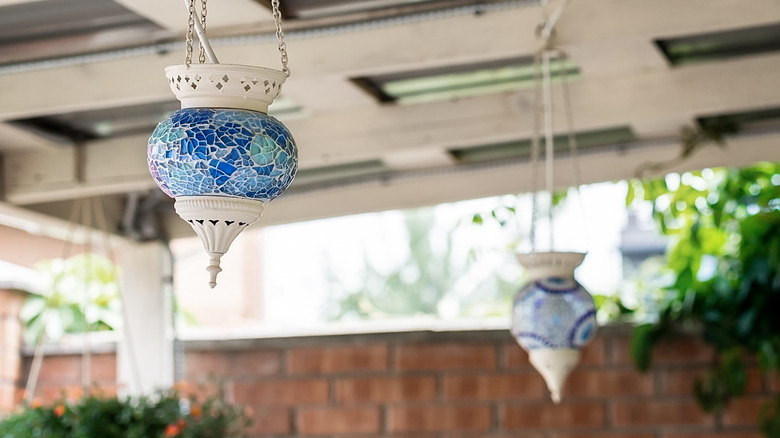 Kyryl Gorlov/iStock
If the recipients spend a good deal of time outside, then an outside hanging lamp might be just want they need. You may be able to find a rare set at a yard sale or thrift shop if you take some time to look around.  
7. Garden tools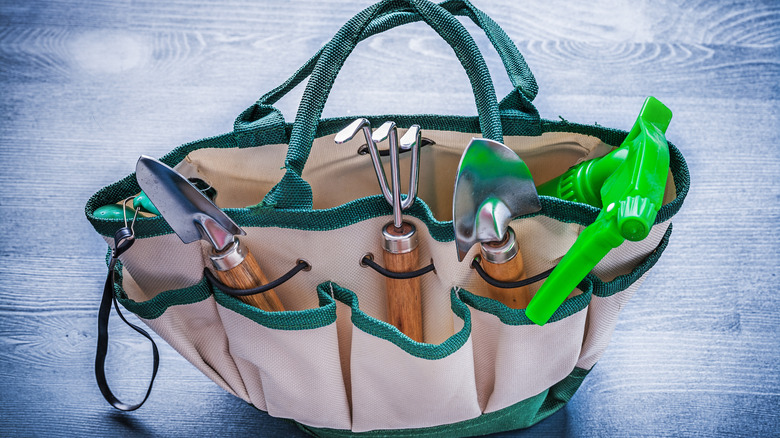 mihalec/iStock
Speaking of spending time outside, if you know that gardening is something the new homeowners are interested in, then a set of garden tools will be a winning housewarming gift. Whether it's for a flower or vegetable garden, you can bet this practical gift will be used — and appreciated.   
8. Grilling utensils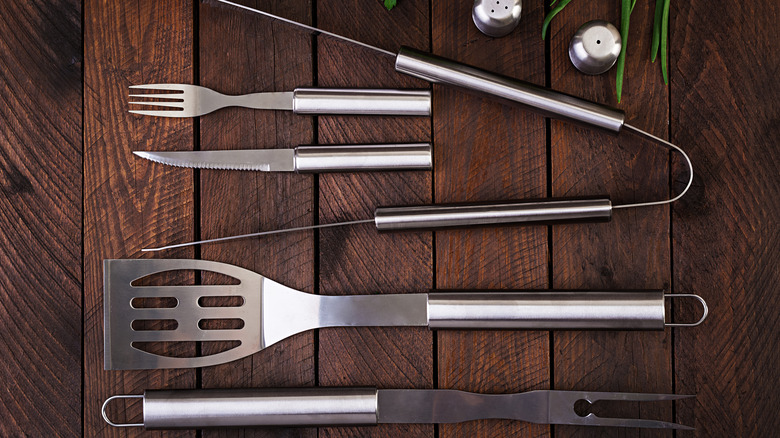 Timolina/Shutterstock
If your friends do more grilling than gardening, then a set of grilling utensils will always come in handy. You can go with a simple set that contains a spatula, tongs, and a fork, or you can go all out with a set that also includes gloves and brushes.  
9. Cookbook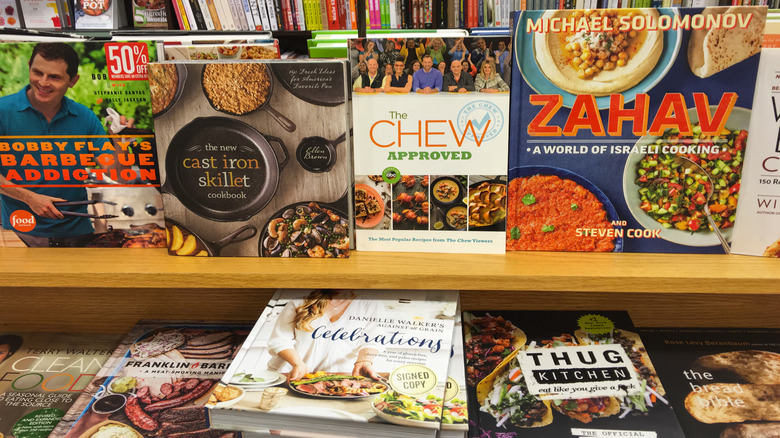 oOhyperblaster/Shutterstock
For foodies that love cooking outdoors or inside, a cookbook is always something to be appreciated. From vegetarian to keto, there are plenty of cookbooks that can suit many tastes, and the right one might result in more dinner invites.     
10. Apron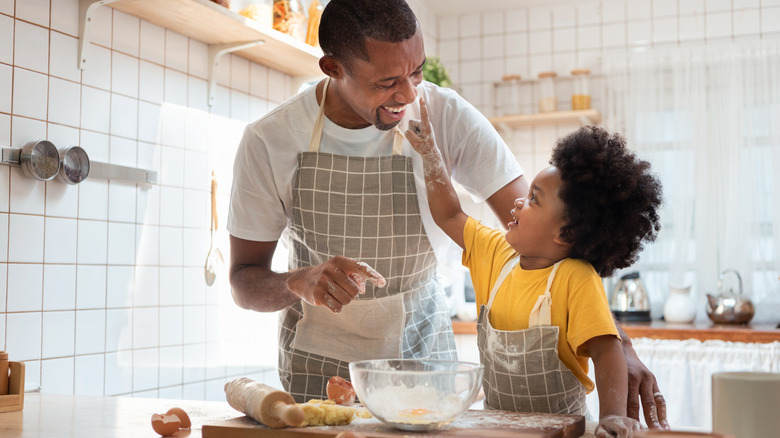 eggeeggjiew/iStock
With cooking comes messes (usually), so consider an apron for your food-loving friends. For something extra special, get one monogrammed or find one with a funny message. Matching aprons might also be an option for the cooking couple or family.  
11. Cutting board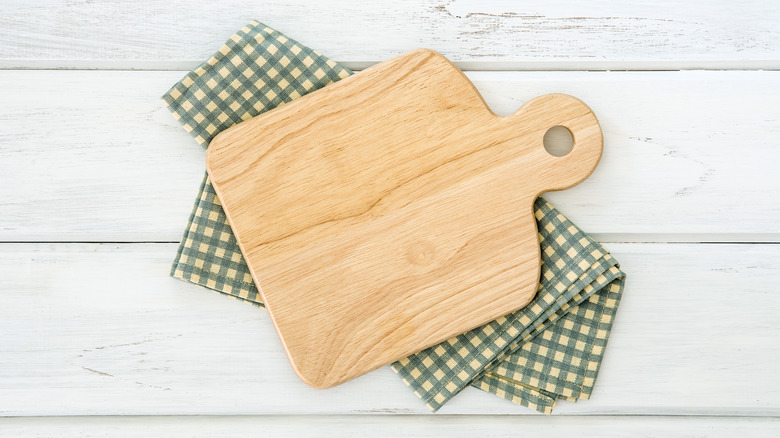 Cozine/Shutterstock
Just about every kitchen needs a new chopping board every once in a while. Like most items for the kitchen, this will probably get used over and over. Like other items, you can get these engraved for a more personal touch.  
12. Salad serving set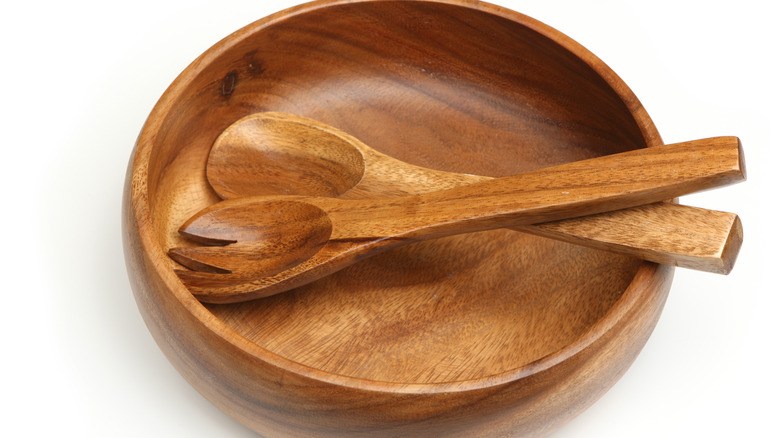 Joe Gough/Shutterstock
For daily use and get-togethers, salad serving sets make things much easier for the cook. From wooden to porcelain sets, you can usually find one that fits the new homeowners style. 
13. Air fryer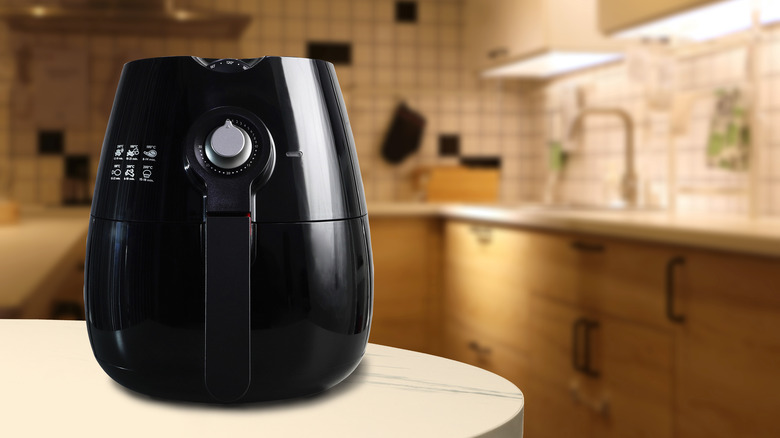 Enjoy The Life/Shutterstock
An air fryer is one of those gifts that almost anyone will appreciate as a housewarming gift. Not only do these appliances make cooking easier, they make many recipes healthier.   
14. Embossing rolling pin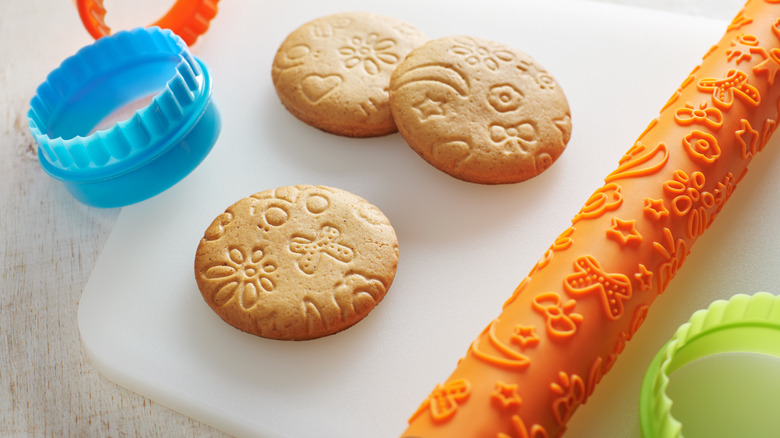 MaxCab/Shutterstock
For the baker who like to make cookies, an embossing rolling pin is a creative housewarming gift. Most are made from silicone, which is easy to clean. So now, delicious and decorative cookies can be on the menu.
15. Cookie jar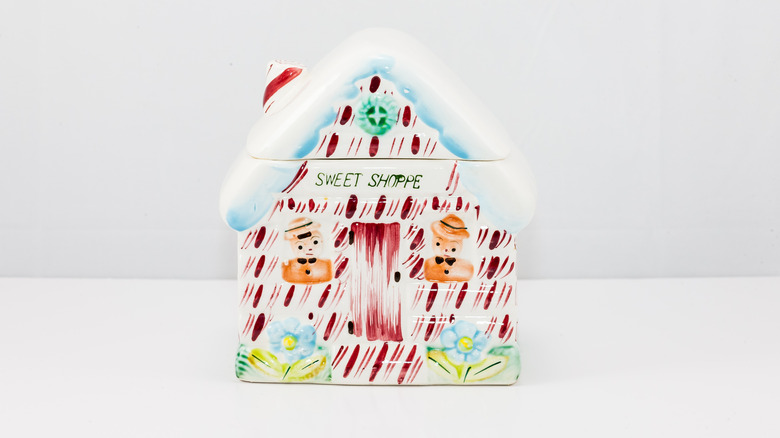 Mark R Coons/Shutterstock
Cookie aficionados will need somewhere to keep all their confections, so a cookie jar might be just what they need. If they are fond of vintage items, look for unique jars at antique shops to add a special touch.
16. Wooden chip and dip tray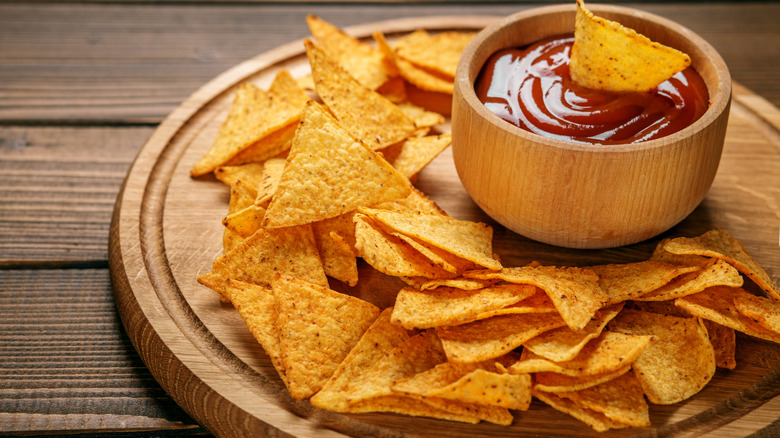 OlhaTsiplyar/Shutterstock
For chip and dip lovers, a chip and dip set makes the perfect housewarming gift for entertaining or watching football on an autumn afternoon.
17. Salt and pepper shakers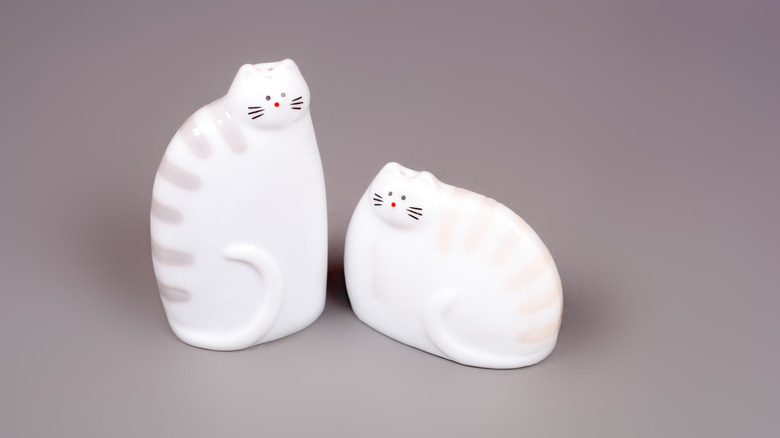 lanych/Shutterstock
No one says you have to go big on housewarming gifts. Small ones, such as these unique cat salt and pepper shakers, make an impressive gift. Look for sets that fit the personality of the recipients for a present they will enjoy every time they use them.
18. Spoon rest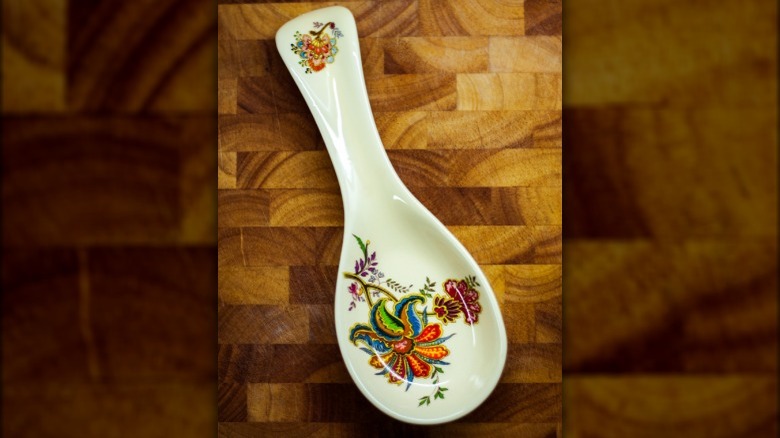 Kristina.D/Shutterstock
Another housewarming gift that might not seem like much is a spoon rest — but everyone needs them. From cast iron to stainless steel, you can find a variety of different styles.
19. Mortar and pestle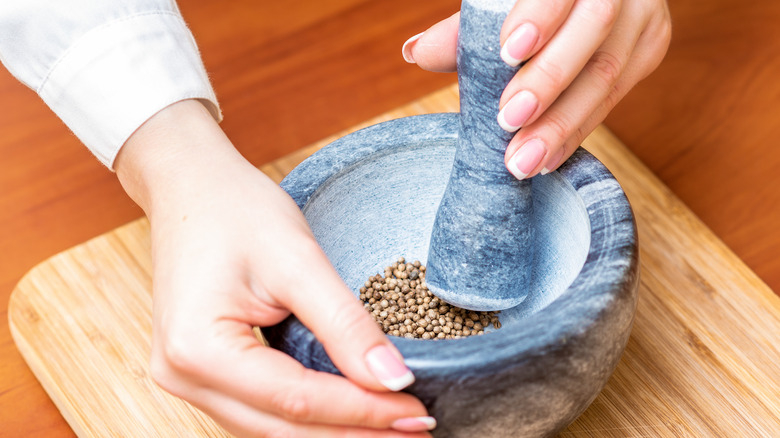 okskukuruza/iStock
For the do-it-yourselfer in the kitchen, a quality mortar and pestle might be the perfect housewarming gift. Useful for blending spices and grounding garlic, these sets make preparing dishes much easier. 
20. Kitchen towels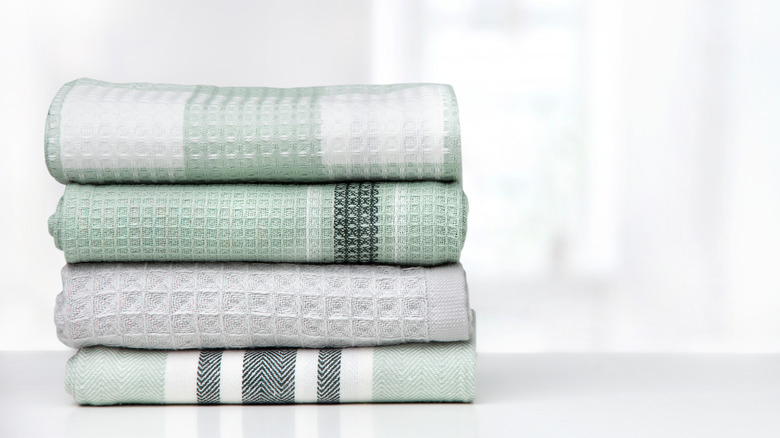 Iuliia Syrotina/Shutterstock
If you prefer giving a more practical gift, then a set of kitchen towels will never go unused. While they may seem like an ordinary gift, there are plenty of matching and seasonal towel sets that will liven up any kitchen.
21. Wine glass set
Brunomsbarreto/iStock
Wine glasses for the wine connoisseur are a must. If you want to get creative, get them engraved. Either way, you can bet they will be used and appreciated.
22. Corkscrew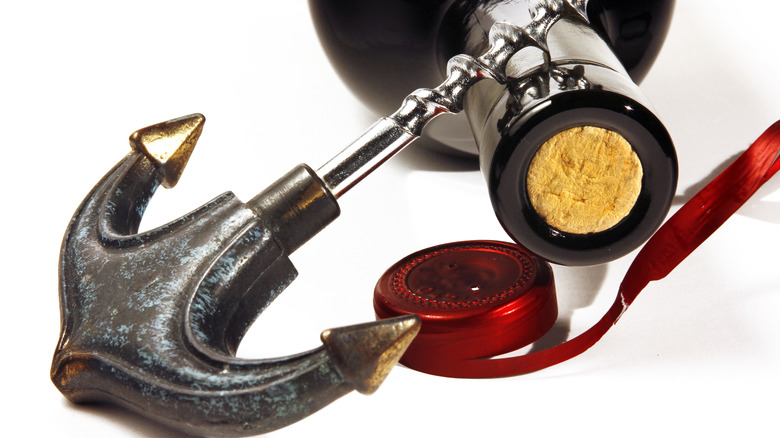 MacXever/iStock
If wine is a staple in the new home, then perhaps a corkscrew will make the perfect housewarming gift. Look around for unique designs that will make a statement.  
23. Beer mugs
demm28/Shutterstock
If beer and ale are more their thing, then some beer mugs might be more fitting as a housewarming gift. From monogrammed glasses to decorative beer steins, you should be able to find a style that they can raise a glass to.  
24. Bottle opener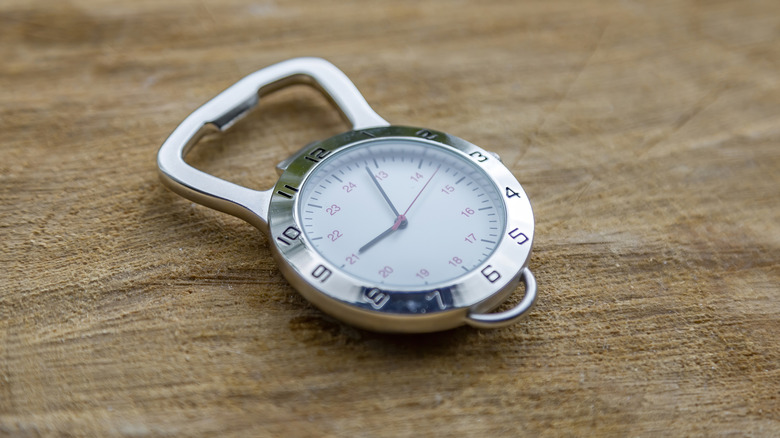 ironstuff/iStock
Everybody needs a bottle opener, but not everyone has a one-of-a-kind bottle opener. So why not go all out and find a unique design that they will use for years to come.
25. Coasters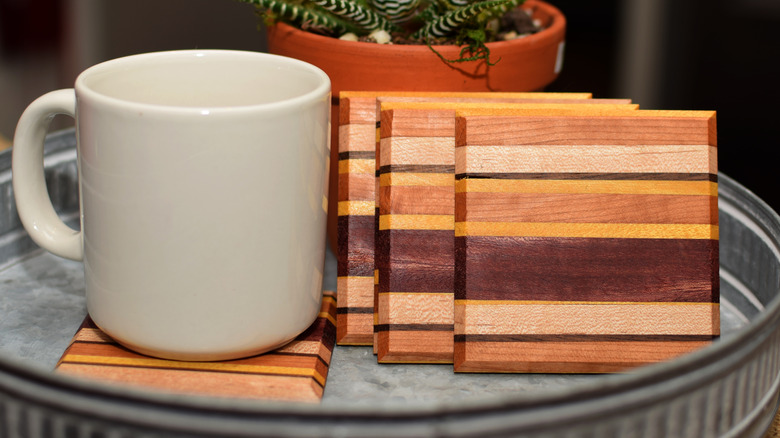 Belolapka/Shutterstock
Speaking of drinking, whether the new homeowners like beer, cold sodas, or coffee, a set of coasters is always practical — but that doesn't mean that have to be ordinary. From thirsty stone to resin designs, the choices are endless. With a little shopping, you should be able to find a set they will love.
26. Teapot set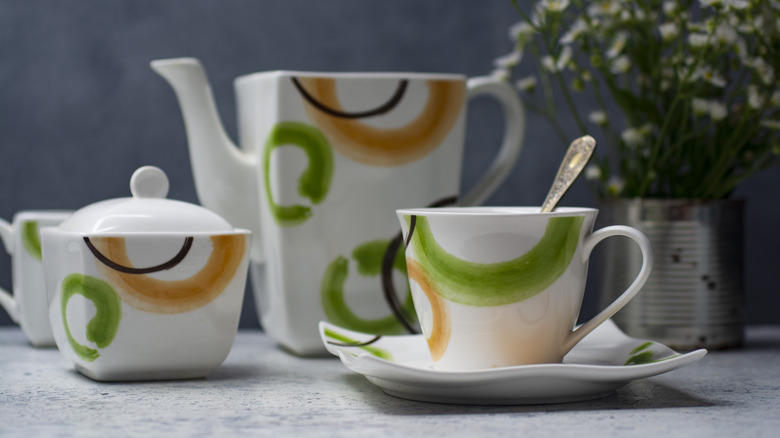 Yevhenii Orlov/iStock
A tea set is something that most people might not buy themselves — even if they love tea. Look around for a set that will compliment their home.  
27. Bath towels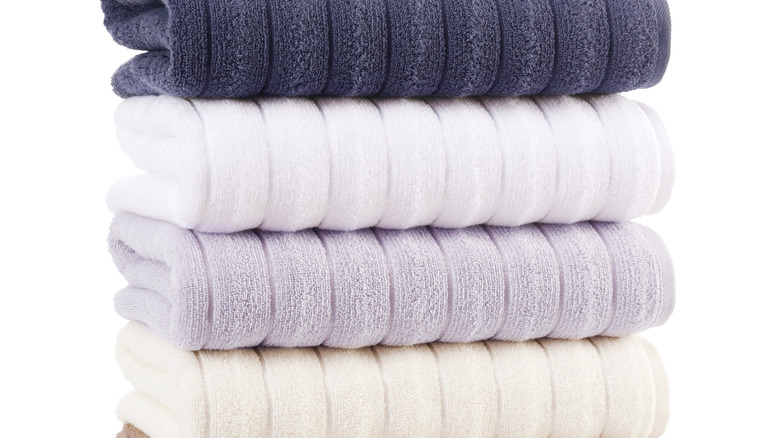 JeweBewe/Shutterstock
Bath towels are an item that many people don't splurge on. As a housewarming gift, a set of thick, plush towels might be just the thing to make bath time a little more special.
28. Bathtub caddy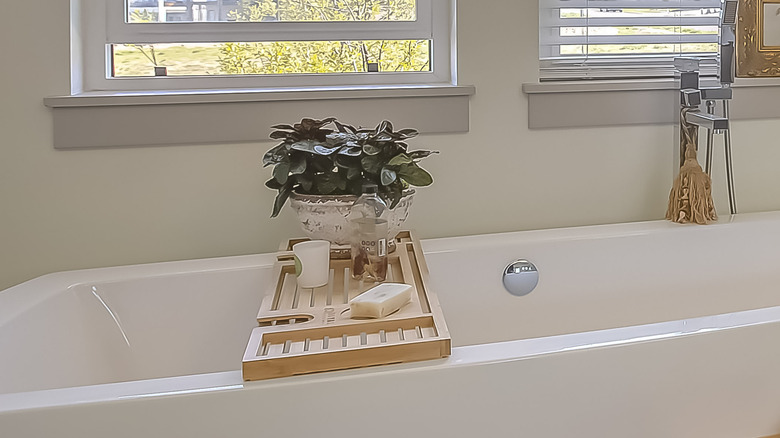 Jason Finn/iStock
Speaking of making bath time special, how about a bathtub caddy for the one who enjoys soaking in a relaxing bath? Most styles are adjustable to fit a variety of tubs.
29. Bath set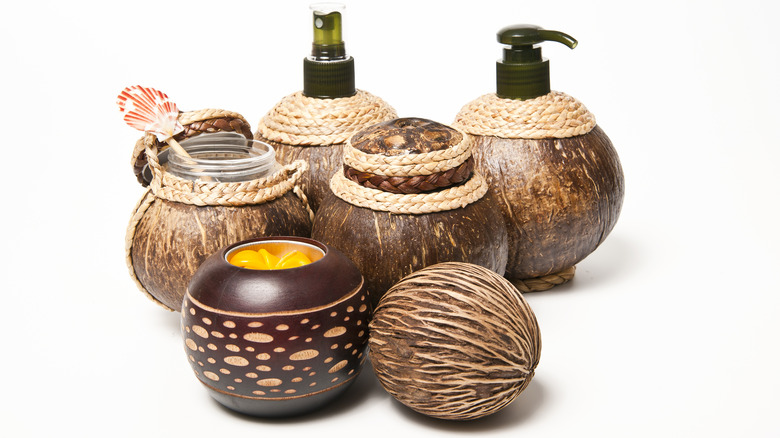 topstep07/Shutterstock
While we're talking about baths, a bath set that includes lotions, oils, and salts is a terrific gift idea for those who like to pamper themselves.   
30. Handmade soap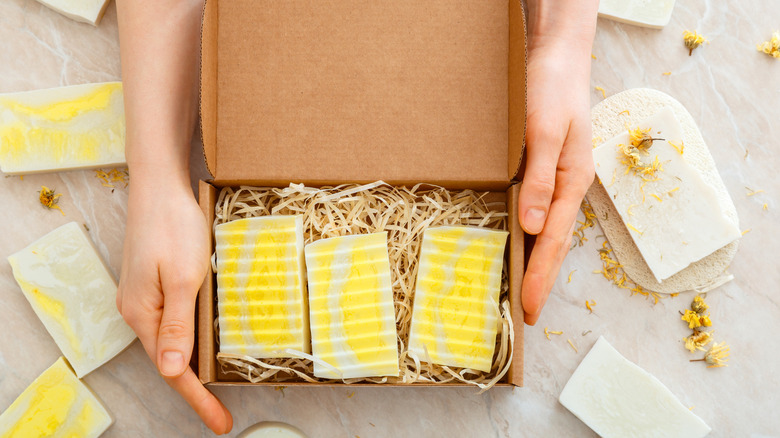 beton studio/Shutterstock
Everyone needs soap, but not everyone likes to spend a lot on it. Give the new homeowners a set of luxurious handmade soaps for a creative housewarming gift they will enjoy.
31. Diffuser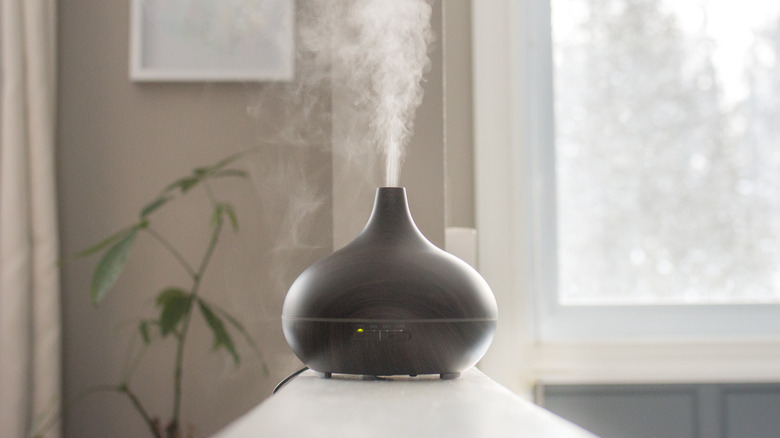 Cavan Images/iStock
Scent is one thing that makes a house feel like a home, and diffusers are a mess-free way to fill the air with fragrance. Most are affordable, and they come in all shapes and sizes to fit any décor.
32. Candles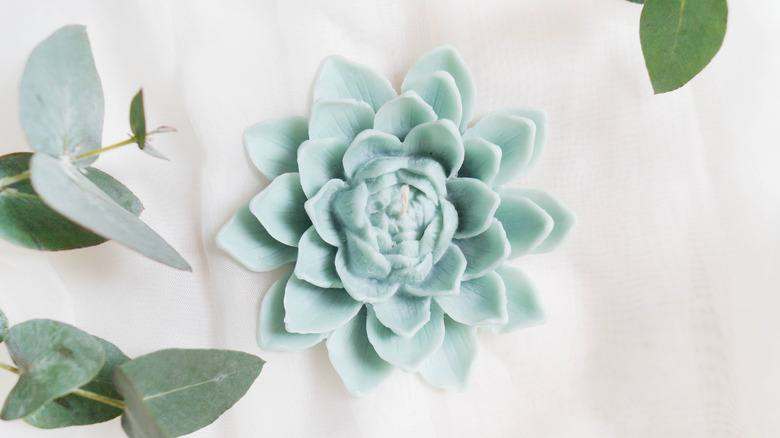 Nadya Nasirova/Shutterstock
Candles are popular housewarming gifts, but they can lack personality. Why not look for different types of candles, like this one shaped like a succulent plant for something creative and special? 
33. Aromatherapy set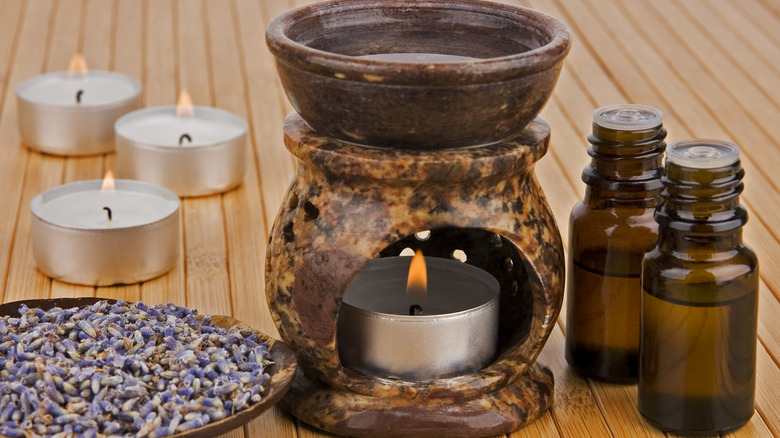 Kate Garyuk/Shutterstock
If you like to idea of giving a fragrant housewarming gift, but want something different than a candle or a diffuser, go with an aromatherapy set. Look for one that includes a selection of oils as well as a decorative burner. 
34. Tabletop fireplace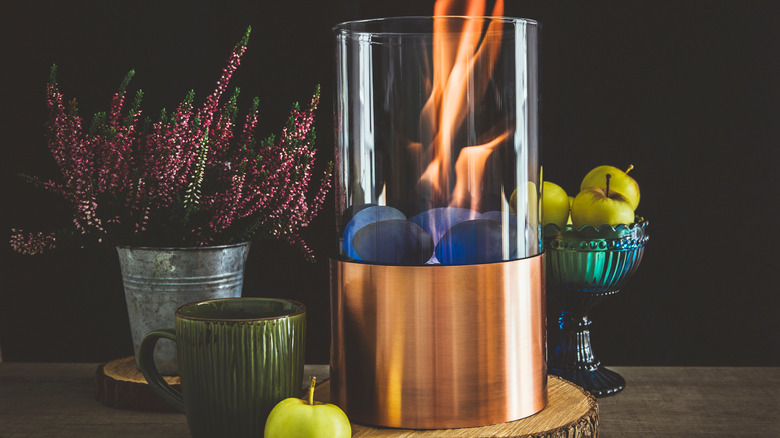 FotoHelin/Shutterstock
For a visually stimulating gift, a tabletop fireplace is an imaginative choice. Most burn alcohol to create a fire than can burn for hours. With a variety of styles and sizes to choose from, you should be able to find one that's perfect for the new home.
35. Houseplant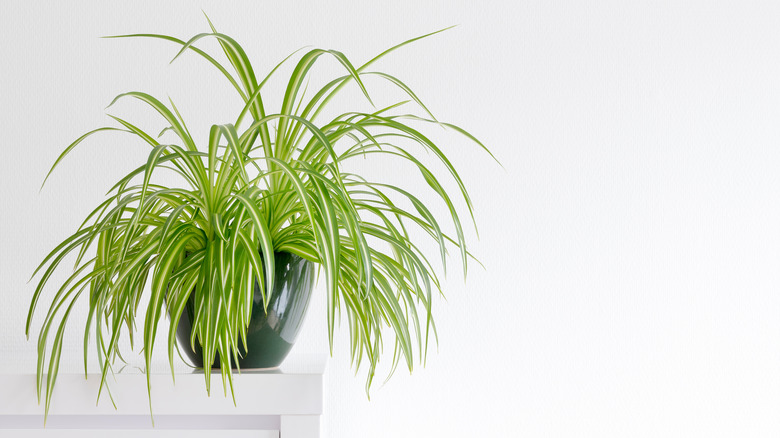 dropStock/Shutterstock
Plants can be as unique as the recipient. Consider the size of the home while you think of what kind of plant to give. For those who claim not to have a green thumb, try gifting a houseplant that is easy to grow such as the spider plant pictured or peace lilies. 
36. Macrame plant hanger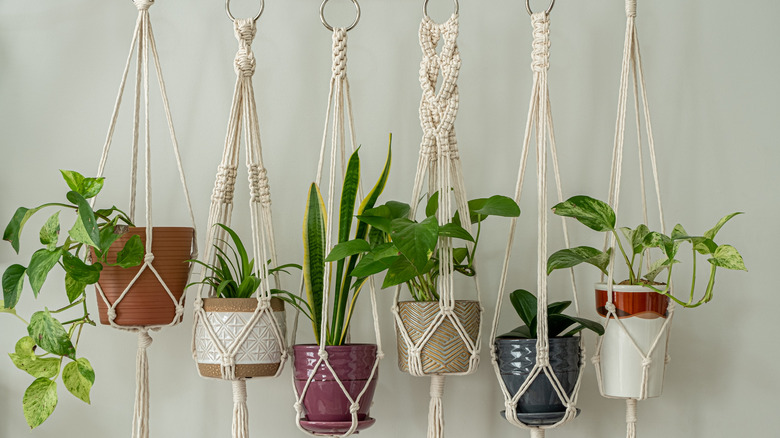 TippyTortue/Shutterstock
If the new homeowners love plants, then some macramé hanging planters might be the perfect things they need to give their plants a nice living area.  
37. Bonsai tree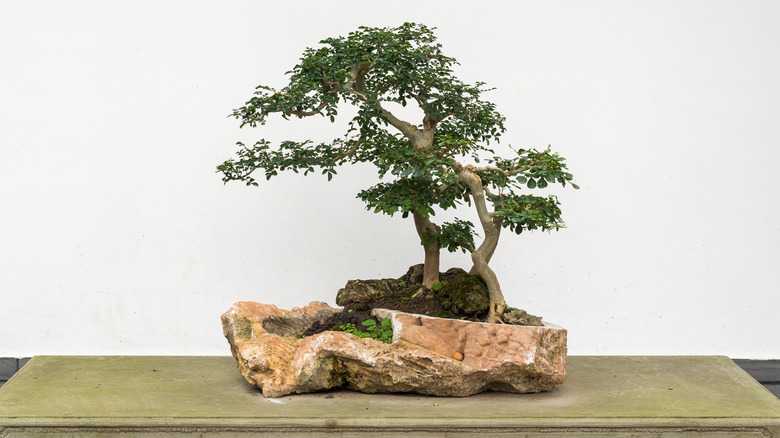 plej92/iStock
For those with a green thumb, how about a bonsai plant for a creative housewarming gift? These plants can live for years while taking up little space. Plus, they add character to any room.
38. Planter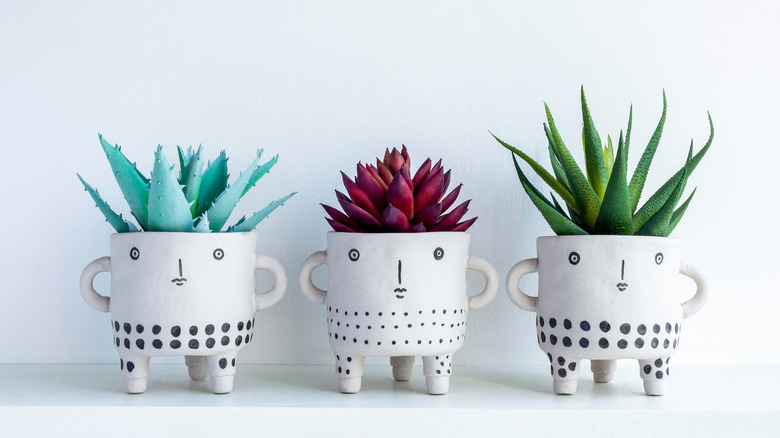 tete_escape/Shutterstock
A set of planters would make an impressive housewarming gift for anyone fond of growing plants. For the best ideas, shop around and look for something unique.
39. Mircogreens starter kit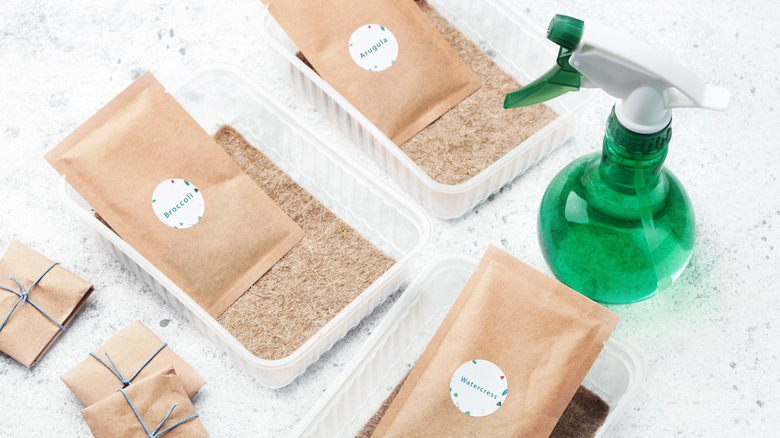 TanyaJoy/Shutterstock
Speaking of plants, a microgreens kit is the perfect housewarming gift for anyone who loves growing things and might be looking for a way to add healthy food to their diet. These kits come with everything needed to make it easy to start a microgreens farm.
40. Zero-waste drink set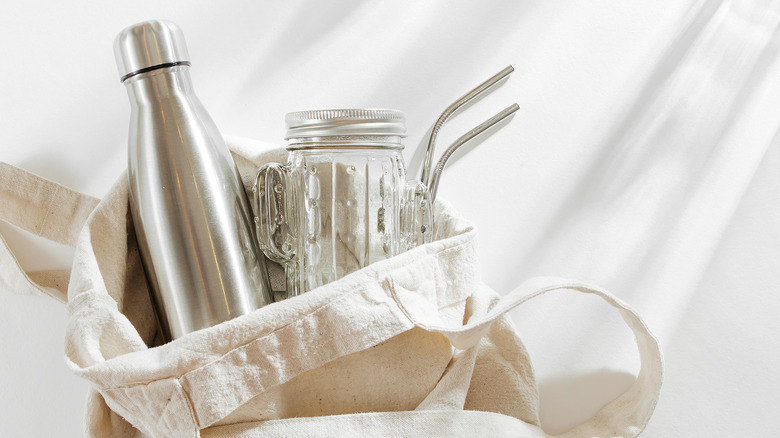 Igisheva Maria/Shutterstock
For those who are looking to make less waste in their new home, then a zero-waste drink set is just what they need. Most of these kits come with an aluminum thermos, a drinking glass, stainless steel straws, and a bag to carry it all in.  
41. Eco-friendly cleaning set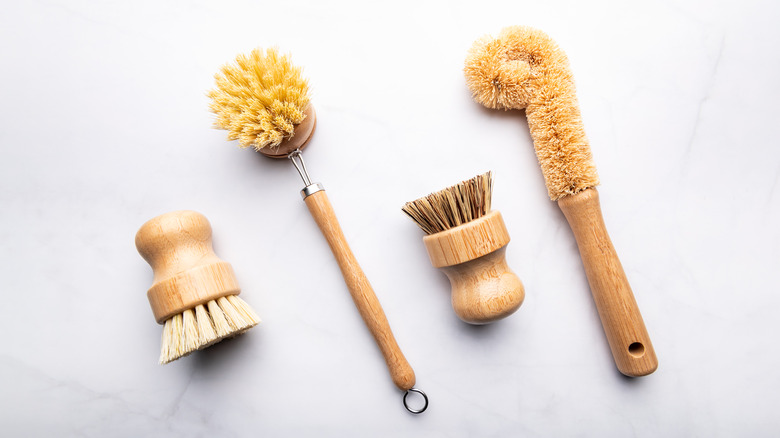 Anna Mente/Shutterstock
An eco-friendly set of cleaning tools is another ideal housewarming gift for those looking for green items. Most are made from bamboo, a natural alternative to plastic. 
42. Chess set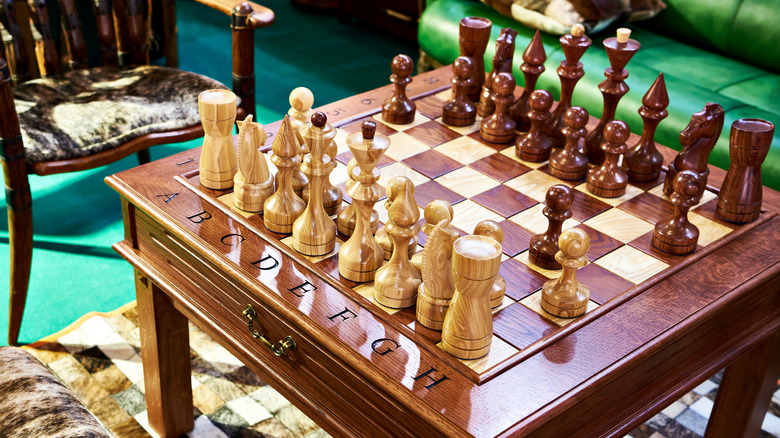 Sergey Ryzhov/Shutterstock
How about a classic game for a housewarming gift? A beautifully designed chess set would be the perfect present that could bring house of entertainment.
43. Board games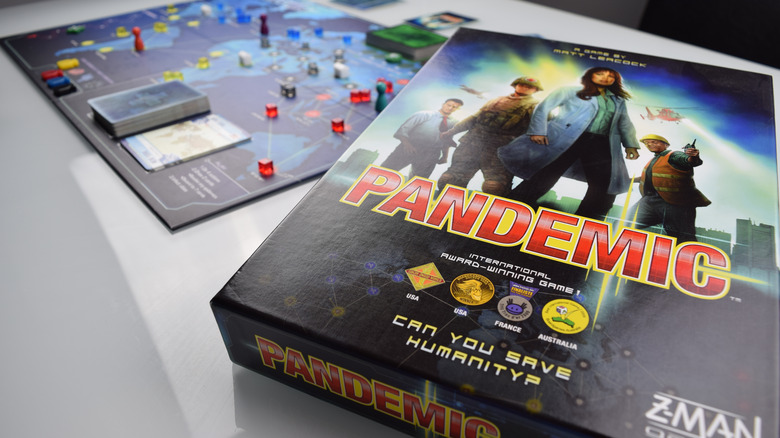 Jay Fog/Shutterstock
For those that aren't into chess but like games, try a modern board game. With literally hundreds that range from building civilizations to saving humanity, you can find one that will lead to hours of fun.
44. Bookends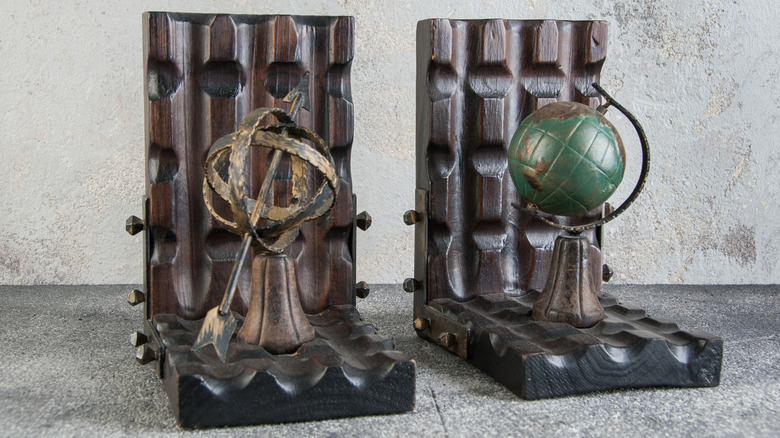 Voisine/iStock
If the new homeowners are book readers, then a pair of unique bookends might be in order. You can scour antique chops for a special pair or go with something new that suits their personality or décor.
45. Throw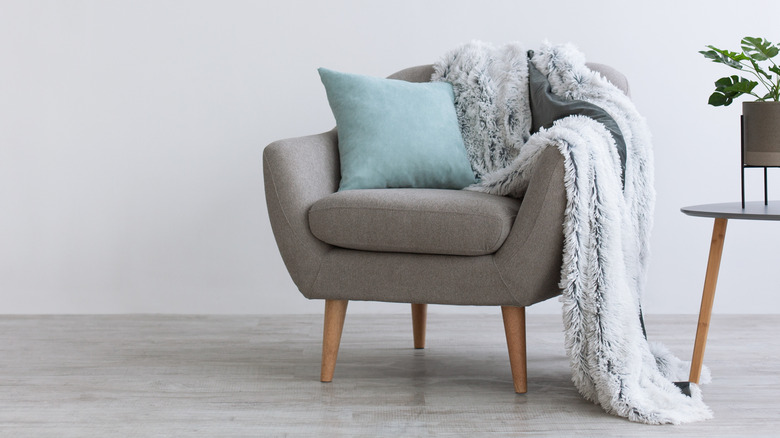 Prostock-Studio/iStock
You really can't go wrong with a throw. While throws are typical housewarming gifts, you can always look for one that's different from the others. Look for a comfortable and stylish gift that will be appreciated.  
46. Hourglass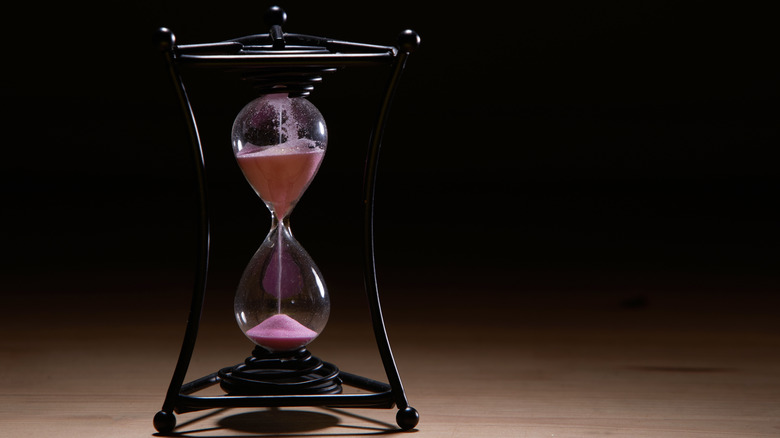 Seng kui Lim/iStock
Hourglasses aren't a standard housewarming gift, which makes them perfect for gift-giving. With colored sand and decorative stands, they add a nice touch.    
47. Framed map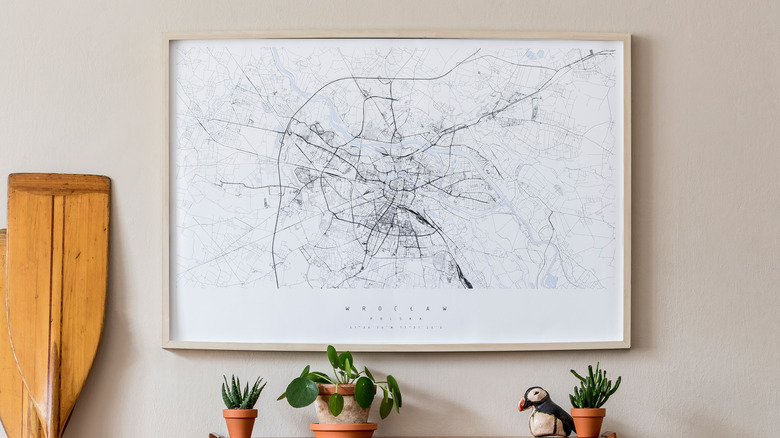 FollowTheFlow/iStock
How about a framed map of the city the recipients live in for a housewarming gift? This might be especially helpful for those living in a new city.
48. Bluetooth speaker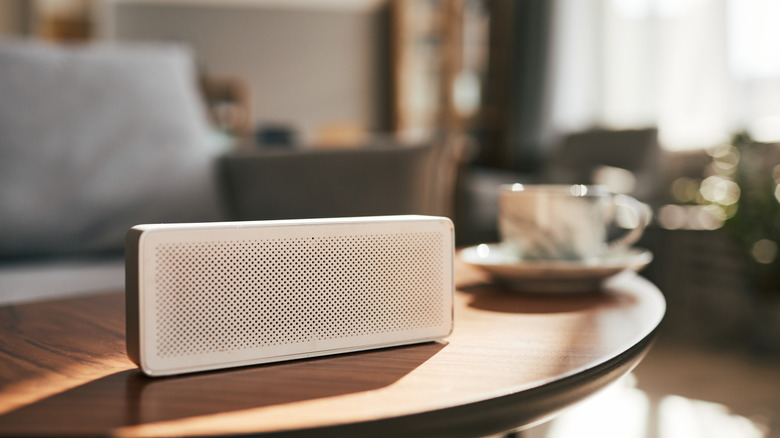 SeventyFour/Shutterstock
Many houses have several rooms, so a bluetooth speaker will probably never go unused. From the bathroom to the patio, make it easy to for the new homeowners to hear their favorite tunes wherever they are. 
49. Clock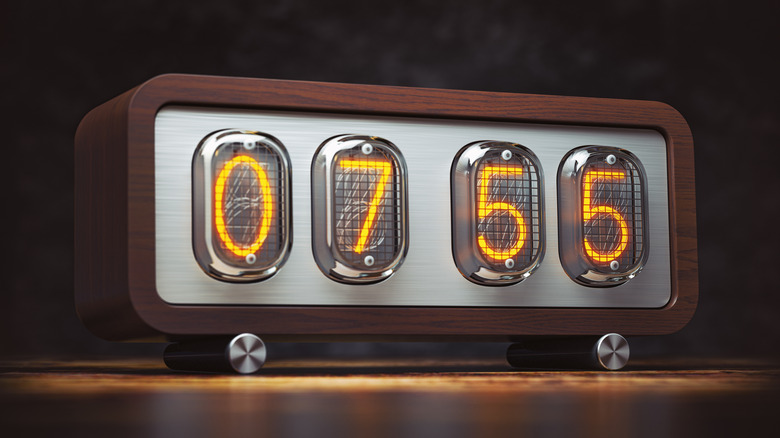 Bet_Noire/iStock
A cathode display tube clock, or nixie tube clock, is a creative way to give the housewarming gift of time to anyone in new home.
50. Small zen garden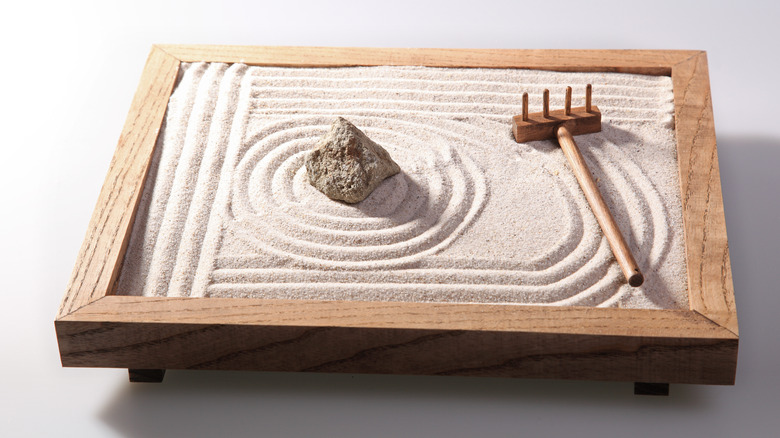 joruba/iStock
In this day and age, a chance to disconnect and get away from things is a welcome opportunity. A small Zen garden is the perfect housewarming gift that can bring a few minutes of peace in a busy world.