What Are The Easiest Houseplants To Grow?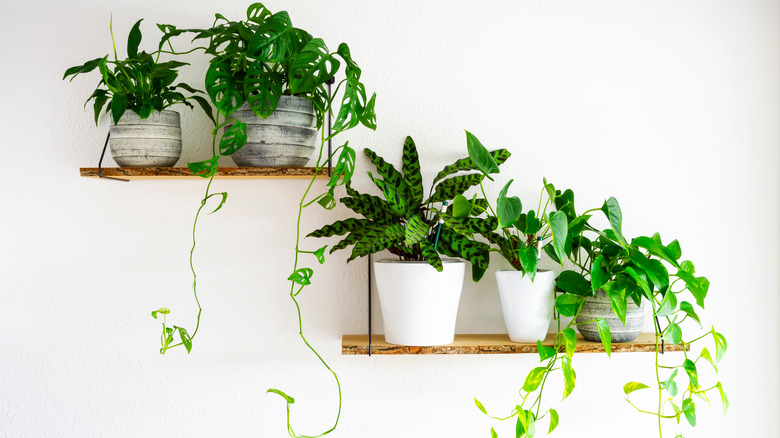 Shutterstock
Thinking about getting a houseplant to spruce up your apartment or home? While some fresh greenery can quickly enhance your household's interior design, growing and keeping a plant alive isn't the easiest of jobs — especially if you don't already have a green thumb. But don't fret! There are actually some hardier, hard-to-kill houseplants out there that don't need a lot of maintenance. This means even if your pad doesn't get a lot of sunlight, or you're just really bad at remembering to water plants, you can still purchase a gorgeous indoor houseplant. All you need to remember when shopping for your new potted pal is to find a plant that best suits your lifestyle.  
So if you've found yourself browsing around for beginner houseplants to add to your home's décor, we've got you covered. From nearly indestructible plants to the low-maintenance go-tos, here's four easy houseplants to grow and keep alive! The best part? They're recommended by gardening pros!
Almost anyone can grow and keep these low-maintenance indoor plants alive.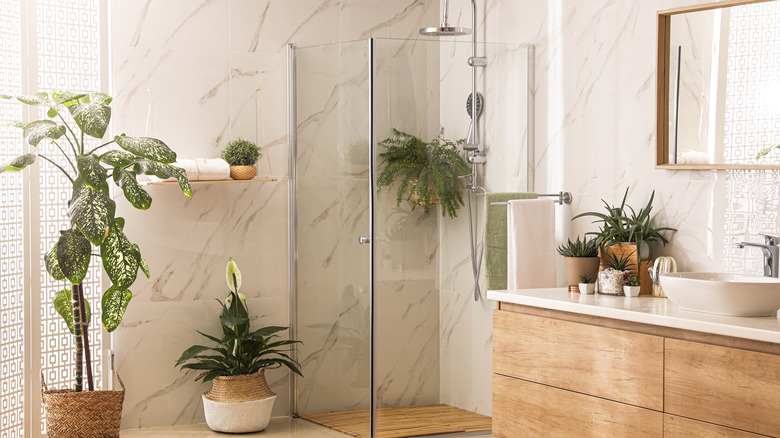 Shutterstock
Four easy — and popular! — houseplants to own and take care of are the Zenzi Plant, Peace lilies, ivy, and air plants. 
According to Refinery29, Joyce Mast from plant-home delivery company Bloomscape says the Zenzi plant is an easy indoor plant to grow and keep alive. She says it's "nearly indestructible." Adding, "it adapts to all levels of light except for direct sun and requires very little water or additional care." London gardening expert Pol Bishop of Fantastic Gardeners also told Refinery29 that peace lilies are also "low maintenance and can adapt to a range of conditions. Bishop says that Peace lilies are "a perfect choice for growing indoors and in offices because it can thrive under fluorescent lights, too."  
Meanwhile, Good Housekeeping spoke to several gardening gurus about easy-to-take-care-of house plants, where gardener expert and author Tovah Martin suggested air plants. She explains that these spidery plants don't even need soil either. "Just dunk them in water for about two or three hours every 10 days or so," she adds, and they'll be a great addition to any type of room. Chicago Botanic Garden also told Good Housekeeping that English Ivy is a go-to for easy to grow houseplants. They call it a "climbing plant" since it grows fast and is perfect for hanging from mantels and shelves.