A $70 Million Condo Development Is Being Halted By One Holdout Tenant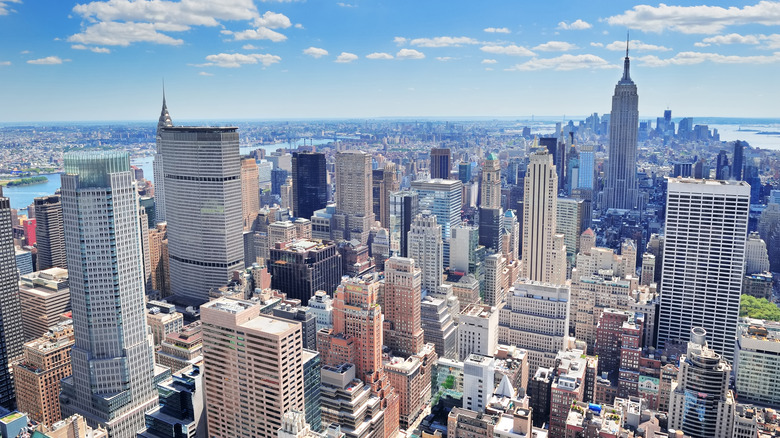 Songquan Deng/Shutterstock
The real estate market in New York City is certainly intense. Thanks to in-demand markets and wealthy homebuyers making specific requests, there's a lot of action when it comes to buying and selling homes in the Big Apple as well as a lot of money on the line. Beyond that, when it comes to homebuyers who have a budget that's at least $10 million, Forbes notes that the ideal residence is one that's brand new.
That's surely why new developments are seemingly always going up in New York City. Frankly, while single-family homes aren't as popular in the specific high-population area, there are 1,444 low-rise and high-rise developments being built in NYC which includes 1,436 condo buildings, per BuzzBuzzHome. Those will offer an additional 22,264 units to residents of the city.
While each of those projects likely face their own obstacles along the way to being fully finished, one particular and pricey condo development is being held up by a single holdout tenant who is putting up a big fight despite a rather awkward and iffy living situation and a massive lawsuit.
The tenant faces a $25 million lawsuit for refusing to leave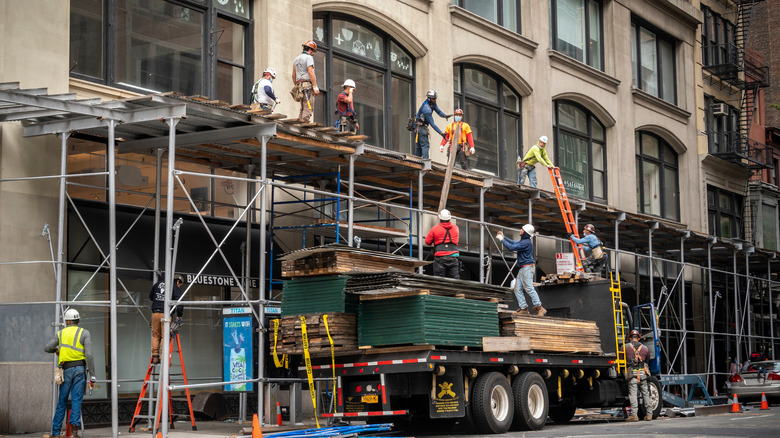 rblfmr/Shutterstock
Ahmet Nejat Ozsu has lived in the same apartment on the Upper West Side of Manhattan for 15 years, according to the New York Post. Even though he's being told he has to move out, he's refusing to do so and, as a result, is preventing a company called the Naftali Group from moving forward with plans to create new condos. With the purchase of the building costing the developer $70 million, that's certainly a lot to lose if the project doesn't move ahead, which is likely why the company is suing Ozsu and his lawyer, Adam Leitman Bailey, for $25 million.
Although Ozsu's lease ended in December and he hasn't paid around $13,600 in rent apparently due to unemployment, his lawyer claims, "He has a legal right to stay on the premises under ERAP." The Emergency Rental Assistance Program came about in response to the financial hardships people faced due to the COVID-19 pandemic.
Unfortunately for Ozsu, the Naftali Group still wants him to leave. While other tenants have gone and Ozsu has been offered an apartment elsewhere, a souce revealed that he'd rather receive a large sum of money from the company. That hasn't happened and instead, the Naftali Group has supposedly made his living situation unpleasant. That allegedly includes putting a noisy fan by his door as well as a security camera among other inconveniences both minor and major, such as apparently being harassed by onsite workers.