Wealthy Homebuyers In NYC Are Insisting On This One Unusual Change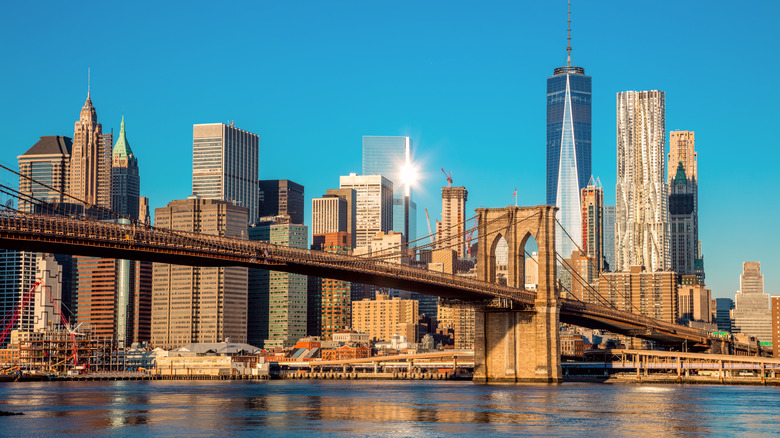 Taiga/Shutterstock
Real estate in New York City doesn't come cheap. For instance, the median price of a home in The Bronx is $575,000 while it's $625,000 in Staten Island and $718,000 in Queens, according to The New York Times. In Brooklyn, that jumps significantly to $941,000 while it increases even more to $1.165 million in Manhattan. Of course, there are plenty of homes in New York City that cost a lot more. Just take a peek at the massive $16.2 million NYC townhouse that boasts its own basketball court or the stunning NYC mansion that sold for a record $26 million.
Although that may seem pricey, real estate expert Jonathan Miller explained to Curbed New York that NYC has long been a place where rich people buy incredible — and expensive — homes. Indeed, they're the kind of abodes that others can only dream of ever owning and include some truly impressive features and amenities as well as whatever the wealthy homebuyers and potential homeowners desire. That apparently now includes one unusual change.
Homebuyers in NYC are looking for bidets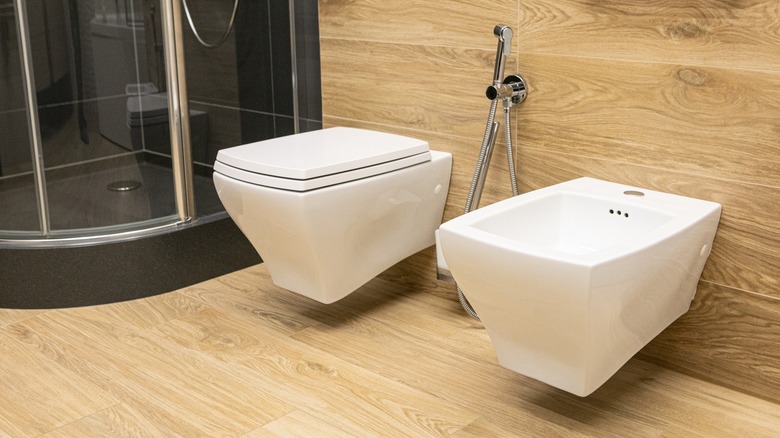 Winston Springwater/Shutterstock
If you're unaware, a bidet looks a lot like a toilet and tends to be located beside one, but instead of being where you do your business, it's used to wash your backside. It's also something that's not been very popular in the United States, according to The Atlantic.
Although bidets have been just as unwanted in New York City as the rest of the country due to various reasons — like the cost of installation and lack of added value when it comes to selling a home — they're now something that more wealthy people who are coming to the city are wanting and even expecting, per the New York Post. A feature that's more often found outside of the U.S., Compass agent Vickey Barron explained that people from other countries feel like it's a missing aspect from a pricey home. She noted, "They say, 'You gave me a refrigerator the size of a walk-in closet, but there's no bidet?'"
That's why the New York Post points out that more buildings are being constructed with bidets as part of the design, at least in the luxury homes. Beyond that, Japanese toilets which include a bidet feature are also making their way into American bathrooms. However, Wendy J. Sarasohn of Brown Harris Stevens revealed that when her clients are presented with the option of a bidet or another perk like a more spacious closet, she says, "Ninety-nine percent of the purchasers opted for the closet."