15 Colors To Decorate With For A Light Academia Aesthetic
If you're trying to lean into the light academia aesthetic in your home but don't know how to begin or are just trying to learn what exactly light academia is, this guide can help you. Light academia is the counterpart to dark academia, but both are aesthetics based around European classicism and a love of the literature, architecture, and art that was born out of it, according to Modern Fellows. 
Unlike its dark companion, light academia tends to focus less on the somber and gothic aspects of design. Light academia focuses on natural light, neutral colors, and the small comforts of academic life. Think cups of tea on stacks of old books, reading poetry on a park bench, cable knit sweaters in the autumn, and so on. Light academia can extend into your home decor design by utilizing a few key colors, which we'll discuss in this guide. Read on for some light academia inspiration.
Ivory and cream
While off-white is often associated with minimalism, it also works with the light academia aesthetic as ivory is found throughout classical design, from marble statues to towering buildings such as St. Paul's Cathedral in London. Soft pinks and beige work well with this paint color. 
Blush pink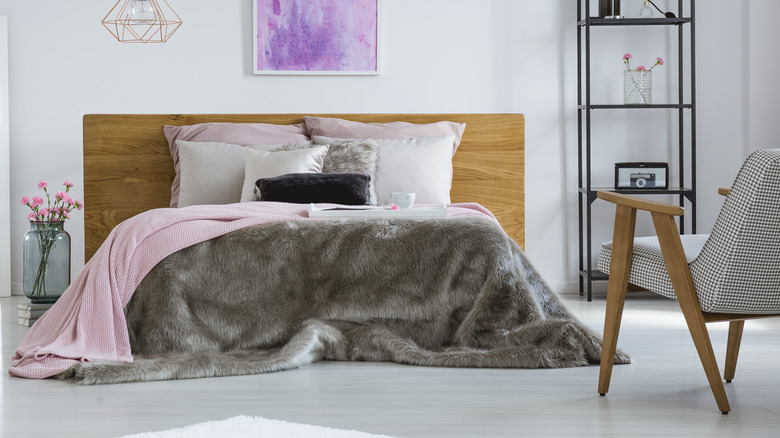 Photographee.eu/Shutterstock
One of the most versatile and near-neutral shades in this guide is blush pink. It's effortlessly feminine and classic but offers a little more splash than ivory. Blush can look great in any room, but it's especially soothing in powder rooms, living rooms, and bedrooms and can work either as your primary paint color or an accent wall. 
Pale French blue
Popularized by King Louis XIV, French blue is simultaneously a blend between classical design and eccentric rococo. We recommend pairing this elegantly feminine color with metallic accents such as a gold-framed mirror, a silver candelabra, or a bronze bust. 
Aged limestone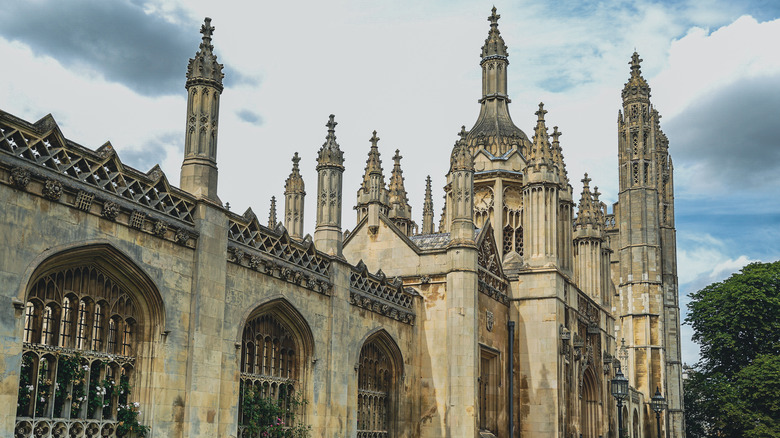 Nhu Hoang/Shutterstock
While you probably don't have a few thousand years to age limestone, you can achieve similarly sandy colors with SW 0036 Buckram Binding from Sherwin-Williams. This gorgeous limestone can lean white, grey, or yellow, depending on your preferred aesthetic. This paint color can work beautifully on interior and exterior walls. 
Desaturated terra cotta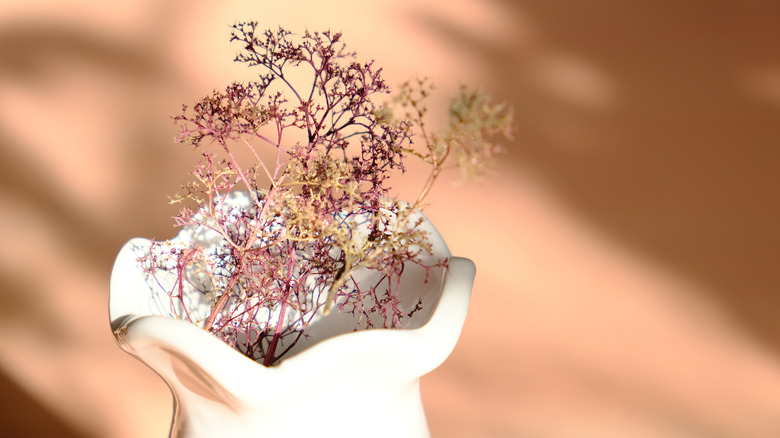 ElenaEmiliya/Shutterstock
This pale hue of rust is a tasteful nod to ancient Grecian pottery and also provides a warming backdrop that will work beautifully in a living room or bedroom. Plants with deep green leaves, such as the eucalyptus or olive tree, will pop against this cozy, classical color. 
Creamy khaki
What gives you more feelings of being on campus than the classic khaki color? Consider Grant Beige HC 83 by Benjamin Moore to achieve a clean look that is more aged and worn than a true white paint color. It looks great when paired with amber glass vases or mercury glass votives. 
Sandy beige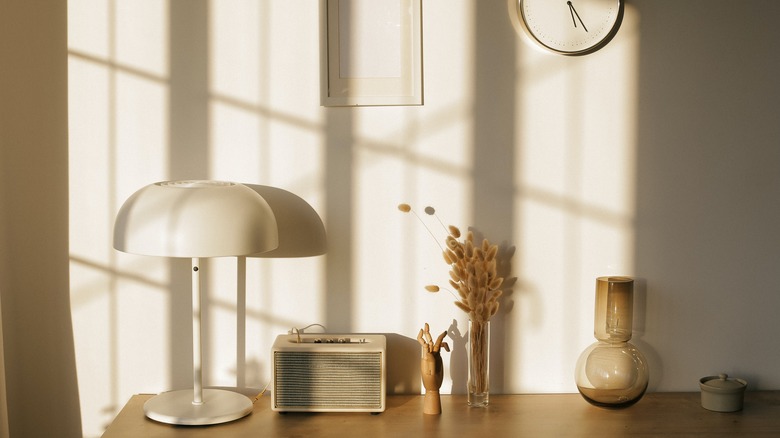 Ann Poan/Pexels
One of the best parts of sandy, light tan paint colors is that they can either be paired with true white or natural wood objects, making this ideal for a light academia study. Consider either a rich oak or a distressed painted white desk, and accessorize with neutral objet d'art. 
Gleaming gold
While gold used to symbolize wealth, it quickly became a worldwide favorite. Now, everyone can have beautiful gold walls and accents with the help of budget-friendly paint. Because light academia is more about small touches of classicalism, use this paint color sparingly for big pops, such as picture frames. We recommend Metallic Gold Paint by Krylon. 
Emerald green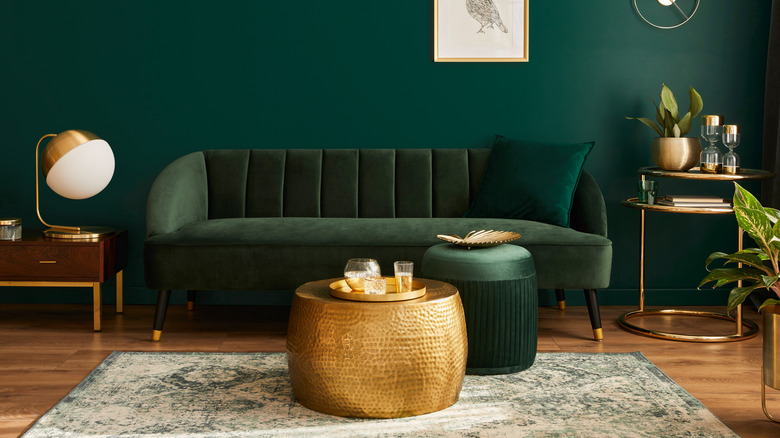 Followtheflow/Shutterstock
While emerald green is definitely more on the side of dark academia, if used sparingly, it can make a beautiful addition to your light academia aesthetic. One of the many pleasures of academic life is lounging underneath a shady tree with your favorite book. Bring the outdoors indoors with some pops of rich emerald and olive green. 
Turmeric yellow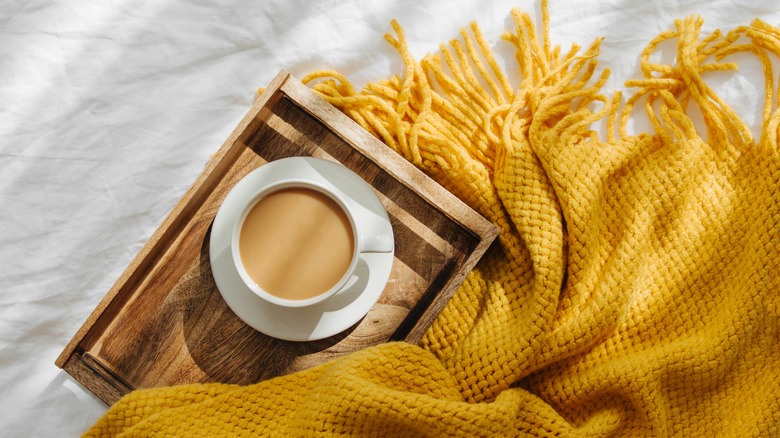 Igisheva Maria/Shutterstock
Turmeric yellow is the contemporary, light academia answer to dark academia's mustard. While it has the liveliness of Billy Ball flowers, it also pays homage to classic university wear. This works well as an accent in throw pillows and blankets, flower arrangements, or even vintage teacups. 
Amber glass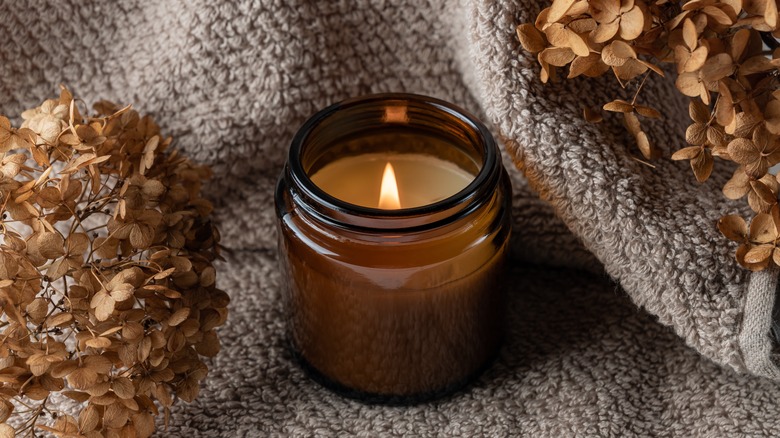 Irina Kvyatkovskaya/Shutterstock
Amber glass brings immediate warmth into a room, and the transparency makes it light and deeply feminine. They can be displayed as-is, with dried, pressed flowers in them, or used as candles. Consider adding some long, dried, exotic Amaranthus to them to give your room the feeling of a cabinet of curiosity. 
Neutral plaids
While plaid isn't a singular color, it is a quintessential preppy pattern that works beautifully in light academia aesthetic. Neutral plaids made up of camel, black, pale pink, ivory, and grey are great picks and will look stunning as an accent ottoman or couch blanket. 
Feminine florals
Floral accents are a great way to splash extra color in your light academia aesthetic. Scan your local thrift shop for antique teacups and paintings of floral displays, or consider painting your own impressionistic mural. To keep with light academia, only use bright colors such as royal blue and claret red sparingly.
Pale minty green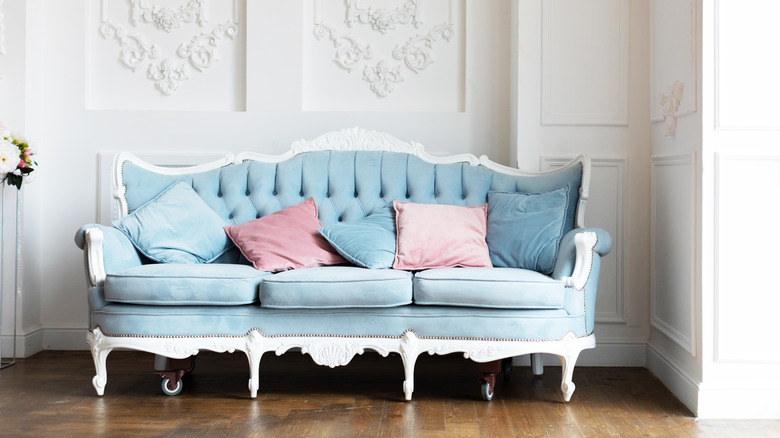 L Julia/Shutterstock
While light green may seem too shabby chic, consider the aged statues that stand around Europe. Once bronze, copper, and gold are now a pale green, thanks to the oxidization of metallic materials. Light green pulls in natural shades while giving a subtle nod to classical sculpture and architecture. 
Porcelain white
Porcelain white is a striking, pure color. A coffee mug can work as a bookshelf accessory, or you can find enamel and plaster statues at your local consignment shop. Most thrift stores also offer a selection of white lace doilies that you can place atop your desk or on a stack of books as a makeshift coaster.