What's Mina Starsiak Hawk's Favorite Room In Her Own Home And Why?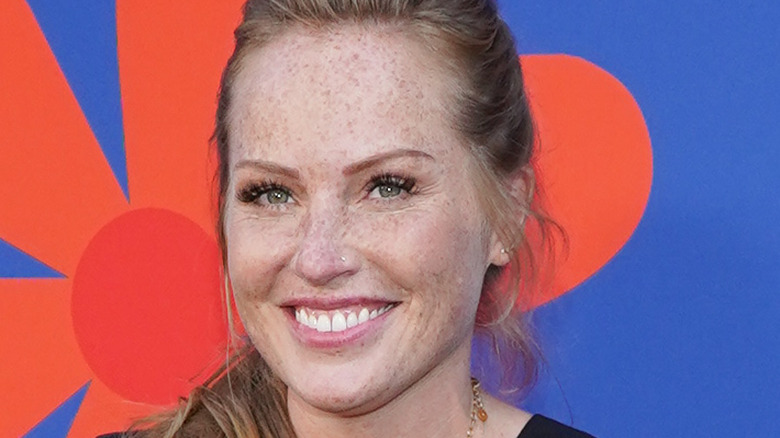 Rachel Luna/Getty Images
If you're familiar with HGTV's Mina Starsiak Hawk, then you know the reality host knows anything and everything about all things home renovation and if there's one person who can effectively execute flipping an old house from trash to fab, it's her. With her experience, expertise, and over six seasons of her home improvement show, The "Good Bones" reality star and real estate agent has been one half of the dynamic duo with her mother, Karen, and together they own a home renovation business and work in partnership as a team flipping homes in Indianapolis, according to HGTV. 
This is Hawk's lane, and she isn't shy about it. Hawk sat down with the Indianapolis Home Show to give all the latest tea and tips. Here you can find out her favorite home trends, her best furniture thrifting tips, and her favorite room in her house that may or may not surprise you.
But her favorite room is ...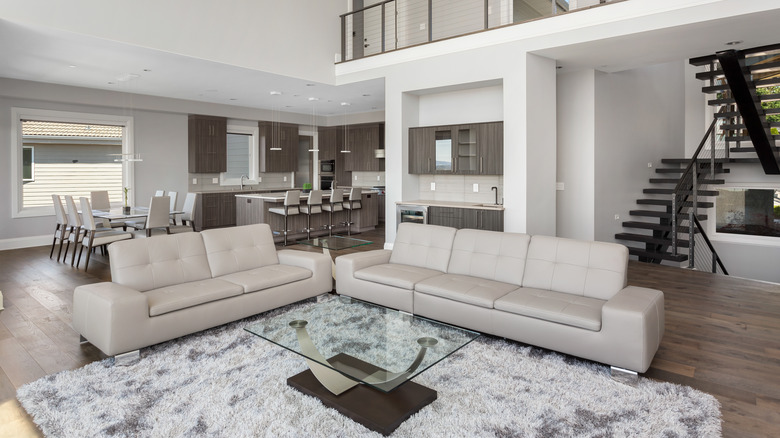 Breadmaker/Shutterstock
Although Mina Starsiak Hawk has her own show on the home improvement network, the mom of two can't get enough of HGTV herself. Her favorite series is "No Demo Reno" for the fun and festive, beautifully designed projects executed by Jenn Todryk. When it comes to mandatory tools every homeowner should have, according to Hawk, it's an impact drill, which she likely uses when redecorating her favorite room. You never know when you'll need it. A Current home trend she can't get enough of is wallpaper; Hawk loves that they're in because it's easy to put up and remove 9and perhaps offers her some new looks for that favorite room).
Her favorite room in her home is the room where she can catch up with her husband and children: the family room. She favors the family room because It's spacious enough for the whole family to enjoy with a huge TV, large couch, and a mini fridge, and it's where they spend a lot of time together as a family unit, according to the Indianapolis Home Show.