The One Design Feature Mina Starsiak Hawk Says Can Change A Space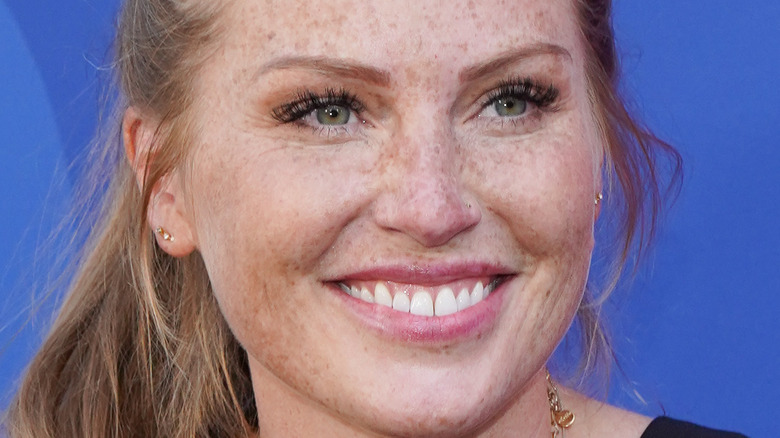 Rachel Luna/Getty Images
Mina Starsiak Hawk of "Good Bones" is a talented designer from whom HGTV fans draw inspiration and ideas for sprucing up homes. Before hitting the mainstream, she and her mom, Karen E Laine, co-founded Two Chicks & A Hammer, a home renovation company dedicated to changing the face of Fountain Square and its environs. With Two Chicks & A Hammer, Mina has long been transforming Indianapolis one house at a time and even worked on multiple houses per year while she waitressed and her mom worked as a deputy prosecutor.
Yes, she had quite the flair for home renovation for a while before High Noon Entertainment discovered her and made the pitch to HGTV to birth the show that we all know and love, "Good Bones" (via High Noon Entertainment). No doubt, Mina Starsiak Hawk is an authority in home design. Here is one feature that she says can completely transform a space.
New railings = new looks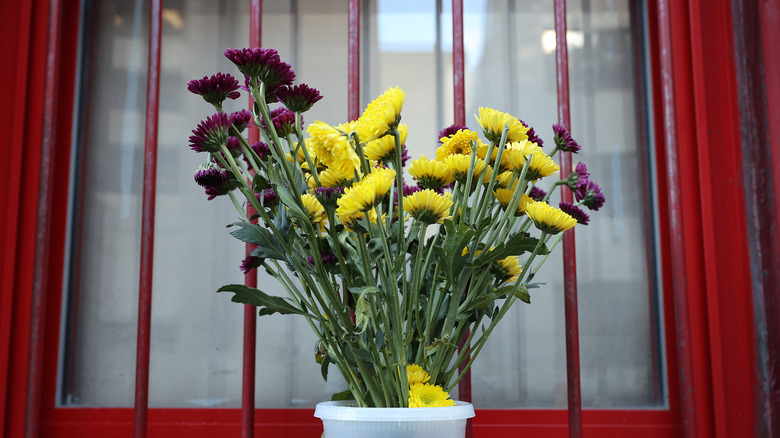 Chip Somodevilla/Getty Images
When it comes to home design and renovation, one of Mina Starsiak Hawk's subtle moves ensures an aesthetic appeal. Contrary to popular belief, aesthetic appeal is not strictly dependent on how much you're willing to spend, and you don't need a complete renovation to get a refreshed look in your home. In a recent Instagram post, Starsiak Hawk said that unique and contemporary railings on your porches and staircases could completely revamp the look of your home. The post featured two examples of iron railings with wood accents for a modern flair. 
Starsiak Hawk is not the only one supporting this idea. Experts over at Naddour Custom Metalworks also explained how new iron railings can improve the quality of your home — noting that railings are both fashionable and functional as they provide security and stability. If iron doesn't match the vibe you're going for, consider wood or cable railings.