The Return Policy At Crate & Barrel Explained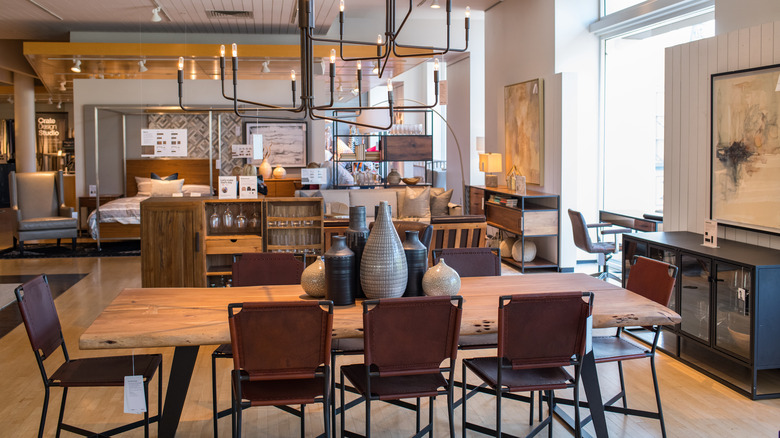 Michael Gordon/Shutterstock
Crate & Barrel is a very popular furniture store, with over 89 locations in the United States and more than 100 globally being opened over the past 55 years (via Crate & Barrel). The furniture store specializes in modern and contemporary designs made with high-quality materials. You Gov America lists Crate & Barrel as the 55th most popular specialty retail store, above Pottery Barn.
Crate & Barrel offers lots of home furnishing items, including larger pieces like couches, beds, tables, and patio furniture, as well as decorative items, kitchen supplies, linens, lighting, and more. They also offer design services. While their pieces tend to be timeless and classic with a slight contemporary, trendy edge, that doesn't mean each item is a perfect fit for you. With such a variety of items to choose from and subsequently return, their return policy is somewhat varied. Furniture and rugs, for example, have a different return policy than basic decor pieces. Keep reading to understand Crate & Barrel's whole return policy.
Returning non-furniture items
Olena Yakobchuk/Shutterstock
While Crate & Barrel is largely known for their extensive selection of high-end furniture items, they also sell a litany of non-furniture items, ranging from glasses, dishes, linens, kitchen appliances and supplies, bedding, and other miscellaneous decorative items. These items fall under their own individual return policy.
According to Crate & Barrel, all non-furniture items can be returned within 90 days of purchase. There are, of course, some stipulations within the policy. First of all, you have to provide proof of purchase upon return, which can include a traditional paper, online, or gift receipt, a packing slip, the order number, and/or a gift registry number. The item also has to be unused and unwashed. Receipts, packing slips, and order numbers will be refunded fully, and gift receipts, gift packing slips, and registry numbers will be given store credit. You can return non-furniture items either in-store or online, but you must return them to the appropriate store — you can't return an outlet purchase to a regular Crate & Barrel, for example.
Furniture and rug returns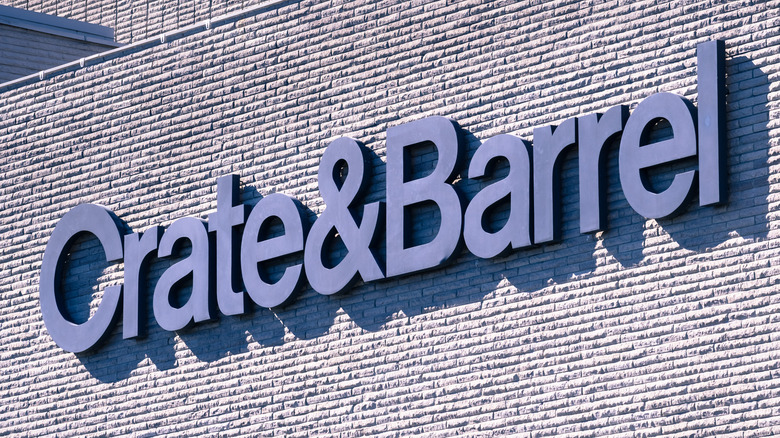 Sundry Photography/Shutterstock
Furniture items and rugs sold at Crate & Barrel have a slightly different and more complex return policy. For one, you'll have to act a lot quicker with your exchange process — Returns and Refunds notes that you have to request your exchange within seven days of receiving the item. This is the case for both damaged and defective furniture and rugs, as well as items you simply don't like.
Make sure you don't heavily use your item, either, as Crate & Barrel will schedule a pickup team to come to inspect the furniture before removing it for you. As with non-furniture items, you'll also need to be able to produce proof of purchase, per Crate & Barrel, which will also get you the same refund method. If you ordered a custom item, such as an additional color, finish, frame, etc., Crate & Barrel will take a 50% deposit. Once your deposit has been received, you only have 48 hours to cancel the order before it is non-refundable.