What Is Faux Painting And How Can You Modernize It For Your Space?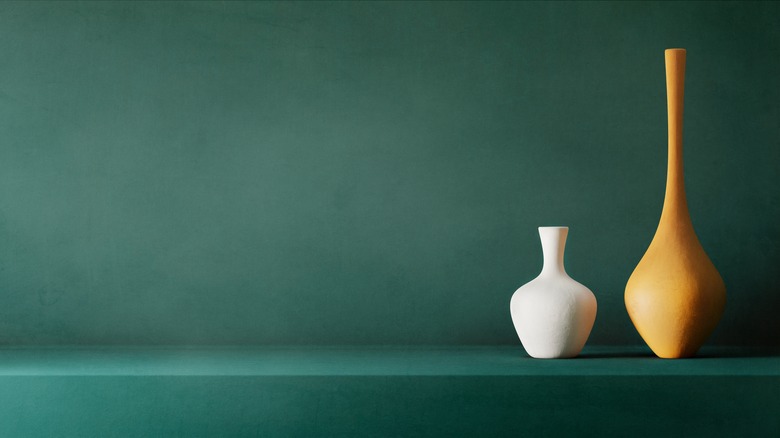 Hitdelight/Shutterstock
Faux (the word for "fake" in French) painting techniques are experiencing a renewed interest among designers and homeowners looking to bring texture and dimension to the most basic blank walls. Trompe l'oeil, or "fool the eye" painting, has its roots in the classical era and enjoyed great popularity in Europe throughout the centuries when artists created exquisite masterpieces. In more recent times, such techniques have often been used to create dramatic material and texture variations on modern walls that evoke natural elements or a sense of age or grandeur.
Faux painting can make ordinary drywall look like rustic plaster, wood, stone, or brick. This includes basketweave patterns that evoke linen or paper, as well as wood or laminate countertops painted and epoxied to look like shiny, authentic marble. The very best kind of trickery, faux painting techniques are also fast, inexpensive ways to transform an otherwise boring or bland space.
How different faux painting techniques work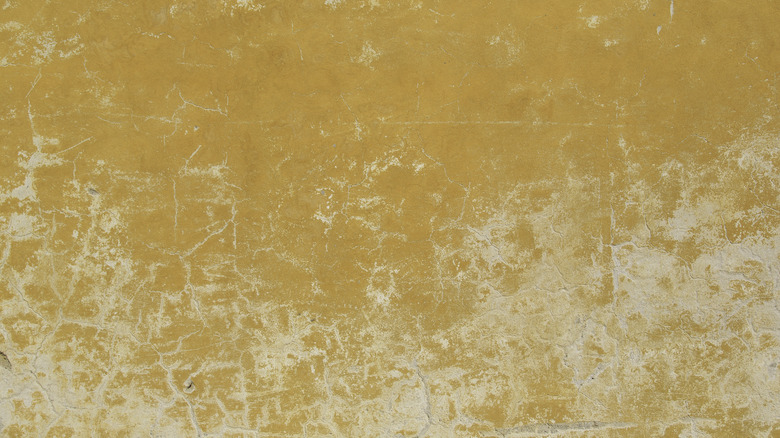 Adam Smigielski/Getty Images
During the late 1980s and 1990s, sponge painting was one of the most popular techniques for creating a faux-painted effect, which mimicked the look of rustic Tuscan walls and the textures found in remote Italian villas. The process typically involved two to three shades of paint in lighter and darker variations, applied with a natural sponge. This created the mottled look of ancient plaster or stone. Colors varied from warmer neutrals and rich terra-cotta-inspired shades to sea-washed blues and greens. As wallpaper fell out of fashion for the first time in decades, designers and homeowners looked to find ways to bring a new freshness to the blank walls of modern homes, which were usually made of drywall in newer constructions.
While the sponge-painted look quickly fell out of fashion and can often look dated, other techniques have arisen that are being used to add texture and dimension to walls. They include using other materials like rags, plastic bags, and textured fabrics to create a more natural look. Recent ones also include subtle techniques like color washing with a glaze or limewashing, where matte paint with stone aggregates is applied for texture. Venetian plaster, which is thinner than traditional plaster, can also be applied to walls to create relief and texture before painting.
Updating a faux painted look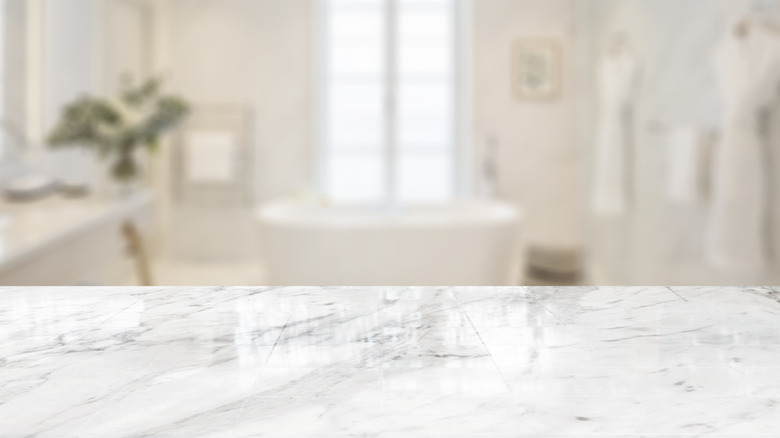 Soukaina EL Atrass/Shutterstock
There are many ways to make the time-honored tradition of faux painting look new and fresh in today's spaces. One thing to keep in mind is the existing style of your home and decor. While rustic plastered walls make be perfect in an Italian grotto or charmingly weathered farmhouse, it may be a little at odds with a modern ranch home where a more clean faux linen criss-cross effect would be more in line with the home's architectural heritage.
Sometimes, a subtle touch is best. Consider a mix of neutral shades to add age to your walls using a rag technique or a color glaze wash — these look beautiful in farmhouse, cottage-core, and boho-style spaces. Typically, the more dramatic the technique, the smaller the ideal dose. Try a faux marble look on a tabletop or counter, or an accent wall of faux bricks. Paint your concrete patio or basement floor to look like beautiful floral or terracotta tiles. You can also add a golden patina to a darker shade, like forest green or midnight blue, for instant glamour in a powder room or guest bath.