Use Hilary Farr's Genius Renovation Idea To Improve The Flow Of Your Home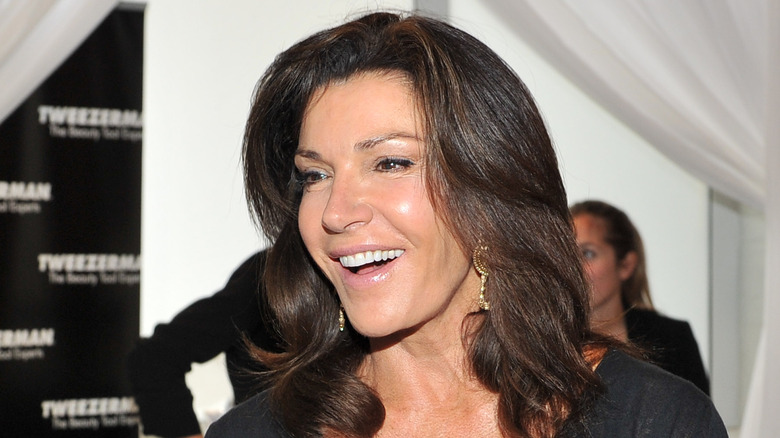 Sonia Recchia/Getty Images
HGTV host Hilary Farr is known for her stylish and dramatic transformations on her show "Tough Love". A recent transformation of a family's outdated split level involved one very small change that had an enormous impact. Farr takes a cramped and outdated kitchen and turns it into a dreamy open-concept space by simply removing a small wall near the stairs that once segmented the living room and the kitchen.
The total transformation included many areas of the house, but this little trick makes the kitchen the show-stopper. Removing the small wall allowed for more usable kitchen space, as well as improved flow throughout the kitchen and the rest of the home. The effect is an airy feel that makes the room more functional for the family. It also creates a freshly renewed vibe and takes a once dim space and fills it with light. Farr says, "It's the smallest things sometimes that can make the difference."
Small changes, big impact
The most important element of the new kitchen is that the wall removal made room for a sizable island with seating. This not only offers storage and prep space but also replaces a small dining table that previously took up one side of the kitchen. The island becomes the center of the kitchen and the overall living space, making it a perfect spot to gather for the whole family. 
The expansion of the cooking and storage spaces continues along the wall that once was blocked by the dining table. This area now houses the range, cabinets, and open shelving, as well as two new transom windows that allow both light and privacy. The new layout uses the kitchens' old footprint more efficiently and the family gains tons of new storage space. 
If you desire a similar look in your home, think about small changes in traffic flow. These may be as simple as reconfiguring elements like seating and cooking, or dramatic changes like knocking down walls or structures that block traffic patterns and light. While separate dining and kitchen areas were once the norm in homes, homeowners have often found that open-concept spaces fit their living needs better, particularly if the home is smaller.