House Digest Survey: Which Lifestyle Change Influenced Your Home Design?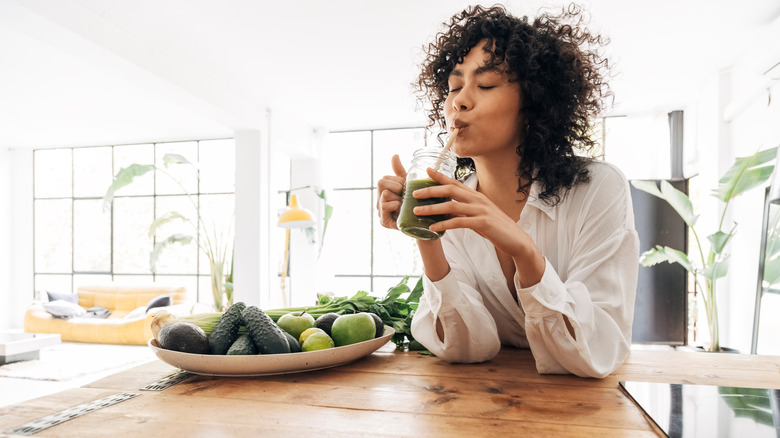 Daniel Hoz/Shutterstock
Customizing your home makes everyday living much more manageable. When people first look for houses, they have to consider multiple factors when it comes to their lifestyle. That often means laying out what their wants and needs are in order to find the perfect abode. According to Quicken Loans, the top things you should look for in a home design are the house and yard size, as both are personal preferences and can't be easily changed. Bedrooms, bathrooms, and the living room are also essential factors.
But which lifestyle change impacts what people look for in their home's design? Whether you're buying, building, or renovating your home, these elements can significantly influence how everything turns out. House Digest conducted a survey to find out what readers said influenced their home design the most, and 627 people answered our questions. The top two responses were very close, but here's what ultimately won.
Factor in the pets
Prostock-studio/Shutterstock
The top factor that has impacted readers' home design is pets. Of the 627 respondents, 180 said that pets were the lifestyle change that most influenced their home's designs. That's 28.71% of the total votes. Pets are a significant lifestyle change on their own, so it makes sense for them to greatly impact the home's details. And this isn't only about the storage of toys and supplies. Pets can affect the way you use rooms or the materials you employ.
Dog owners, for example, may look for a home with a large yard for their pets to run around in. Or opt to use durable hardwood or ceramic tile flooring that is easy to clean and can't be scratched, says Den Garden. More extensive changes might include building a mudroom to clean off dogs before they run through the rest of the house or a place for a cat's litter box. Kitchens may have feeding stations built into the cabinets. Since people love their pets like family, homeowners want the best for their furry friends, which often means factoring pet needs into the home's design.
Room to gather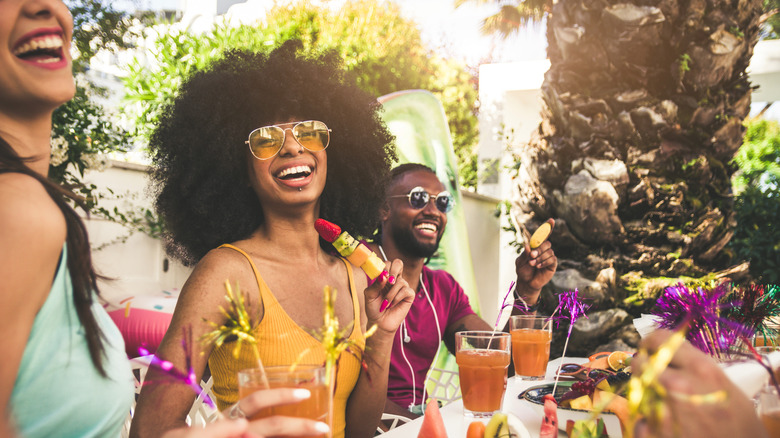 DavideAngelini/Shutterstock
The runner-up was close behind second place; 171 respondents, or 27.27% of the vote, said that having space for entertaining influenced their home design. Timber Home Living says this can mean different things to different homeowners. Some homeowners will prefer having a barbecue in the backyard, others might want to host a dinner party in the dining and living room, but a more casual entertaining night might include having friends over for pizza and movies. Where and how you like to entertain can emphasize certain rooms and designs. But if you love to have friends and family over, then larger spaces where you want to entertain are the way to go.
In third place, homeowners said children greatly impacted their home's overall design — 142 respondents, or 22.65%, said kids were the most significant impact. The rise of working remotely has also affected how people design their spaces; 72 respondents, 11.48% of the vote, said that working from home influenced their setup the most. Renters know how limiting creating an area can be, and 62 respondents, 9.89% of the vote, said renting their home impacted their layout choices.