Home Depot's HDX Water Filters Vs Name Brands: How Do They Compare?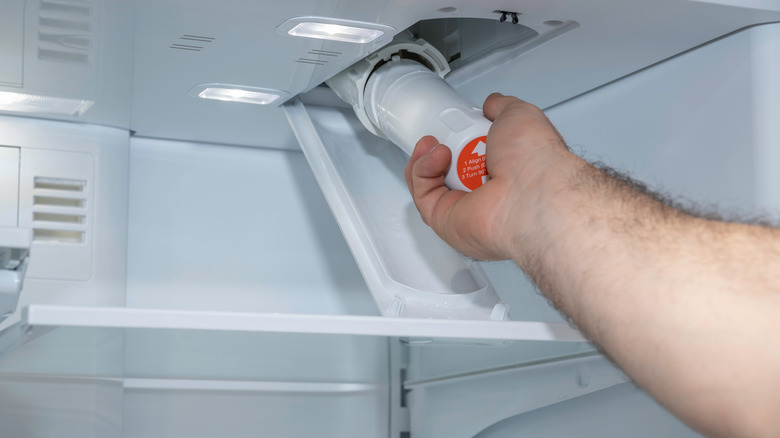 David Spates/Shutterstock
We may receive a commission on purchases made from links.
Comparing store brands to name brands is common practice among shoppers since they're often looking for the same value at a more reasonable price. After all, customers want to know they're getting an excellent product without paying more for the name on its label, and such is the case when looking at Home Depot's store brand, HDX. Specifically for replacement refrigerator water filters, what are the most important qualities to look at when comparing HDX water filters for GE refrigerators compared to their name brand counterparts?
To start off, we did some price comparisons between these two in relation to their single-pack and multi-pack options. We also took customer reviews into consideration. Some of the most mentioned factors we found were concerned with overall effectiveness in filtration and the price as compared to the GE brand. Other reviewers spoke to how easy (or difficult) they are to install and how quickly they could order the product, as noted in Best Views Reviews. Either way, when comparing the HDX water filters to the name brands, you might be surprised by what you find out.
How does the HDX price compare?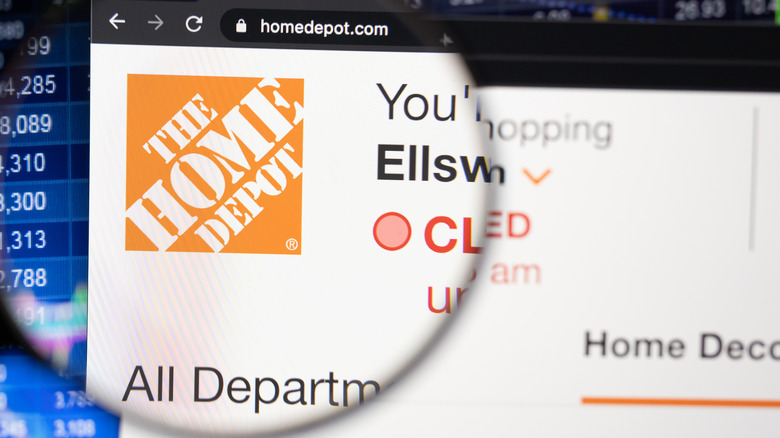 Dennis Diatel/Shutterstock
Looking solely at price to begin with, HDX water filters cost $41.96 for a single unit ordered directly from Home Depot, and the price drops to $37.76 each when you order two or more packages at the same time. Subscriptions are made available at $39.86 per unit with different options for the frequency in shipping. Home Depot also offers a two-pack for $62.96, while a two-pack of the same HDX product costs just under $60 on Amazon.
A single unit of the name brand equivalent, GE, on the other hand, costs $52.48 at Home Depot with the price dipping down to $47.23 when you order multiple filters. The subscription comes in at $49.86. Over on Amazon, a single GE brand replacement water filter will run you $49.99. The subscription option takes it down to $47.49.
Basically for both brands, the quantity affects the price as well as the retailer from whom you make your purchase. Considering that the filters have to be changed just twice a year, and if customers need to only order one at a time, then the HDX brand for a single filter appears to be the better bargain. 
Of course, we're not done yet because we still need to know how their filters compare in the area of customer reviews.
How HDX fares with customer reviews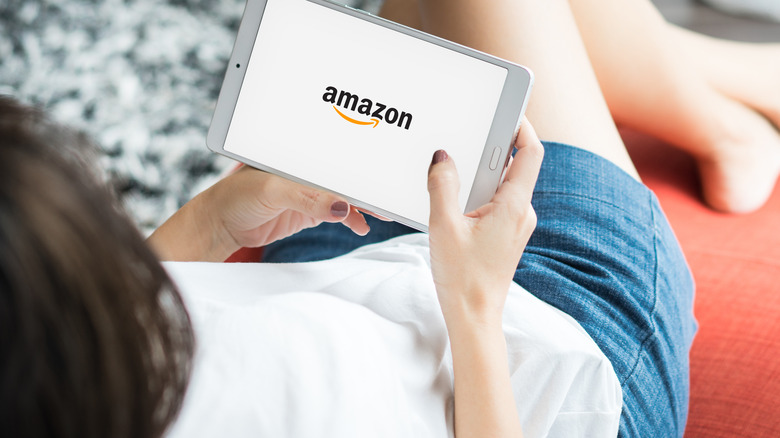 myboys.me/Shutterstock
According to Best Views Reviews, the HDX refrigerator water filter averaged 8.9 stars out of 10 in a close examination of almost 141,000 reviews of 177 products with the same purpose. The reviews focused on the quality of the design and construction, the filter's ease of installation, and overall satisfaction, among other factors. One satisfied customer absolutely raved about how the HDX filter worked just as efficiently as the GE brand. Another was impressed with how well it matched up to the GE filter once it was installed. Plus, this buyer liked the idea of not having to pay more for the brand name. As far as functionality goes, one reviewer expressed satisfaction at how well the filter eliminated the chlorine odor from the water.
Conversely, the GE MWF water filter ranked at an 8.4 stars average but had far more reviews than the HDX equivalent. Likewise, reviewers noticed how simple the installation is with the product's twist-and-lock feature. Also, there is a mention about the same removal of the chlorine issue, just like with the HDX.