Which Backyard Feature Do People Want The Most? - Exclusive Survey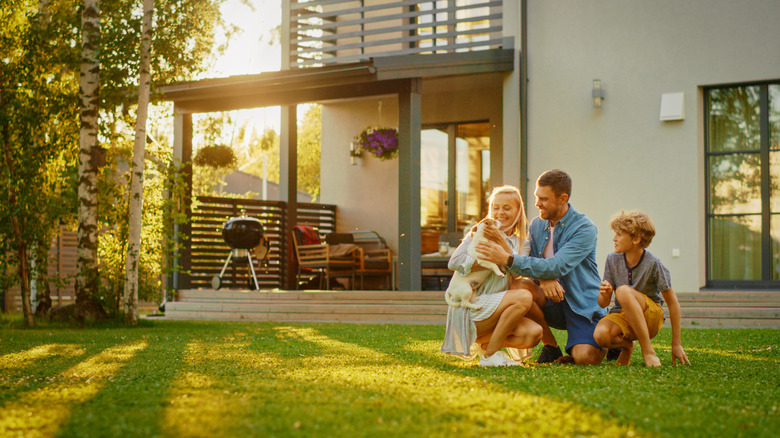 Gorodenkoff/Shutterstock
If you're looking into upgrading your backyard setup, you'll first need to know how much it will cost. A complete renovation typically costs about $15,000 to $50,000 on average, according to Home Advisor. However, the cost is very relative and depends on what you want. For example, if you only want to improve your landscaping, it may cost you under $15,000. On the other hand, if you want to transform your outdoor space into an oasis where you and your guests can comfortably relax, you'll need to spend a bit more money.
Imagine that you saved up enough money to add only one feature to your backyard, and you could choose from the following options: outdoor furniture, a professional grill set up, a fire pit, landscaping, a covered porch, and a water feature. Which one would you choose to splurge on?
House Digest asked 612 people this very question in a survey, and the results have been tallied up. One of these options came out on top — it was chosen by 161 participants and received 26.31% of the vote. The results are revealed below.
What most people would splurge on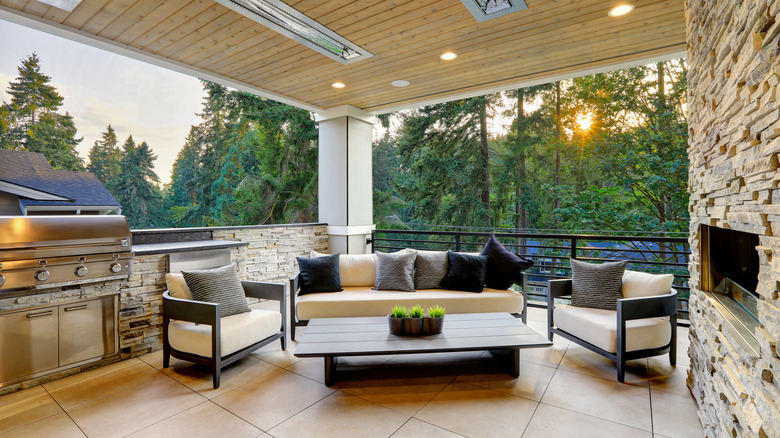 Artazum/Shutterstock
According to the survey, the majority of people would choose to add a covered porch. This is quite the splurge, as a covered porch can cost anywhere from about $8,000 to $25,000, per Home Advisor.
There are a number of benefits to a covered porch, including that it will most likely increase your home's value. Additionally, it will make your outdoor living space more enjoyable, both for yourself and your guests. A covered porch can be a great place to entertain and host parties. Further, the covering will protect you from harsh weather, meaning you'll be able to use your porch more often. And it will protect your patio furniture, which could cause it to last longer. Carlson Exteriors Inc. adds that you'll be able to decorate your porch because it won't be directly exposed to harsh weather. A covering also increases the shade around your home, which could reduce your energy bills.
The other options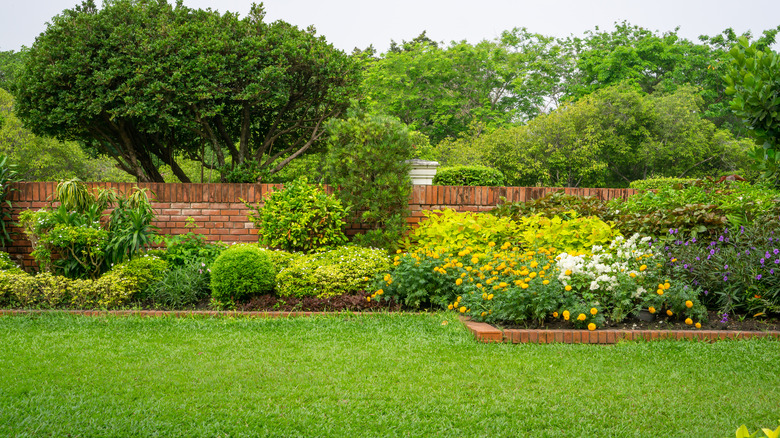 aimful/Shutterstock
After a covered patio came landscaping, which received 23.04% and 141 votes. Brennan's Landscaping says that landscaping is designing your outdoor area to accommodate your own needs and desires. Improving your landscaping will increase your home's value, add an aesthetic quality to your backyard, and could reduce your energy bills by providing more shade.
The next runner-up was a fire pit, which gained 16.67% of the vote and was chosen by 102 participants. Hi-tech Appliance Inc. says that a fire pit allows you to enjoy cooler nights outside. It's also a great place to entertain guests, and it can be a fantastic centerpiece for an outdoor furniture set. Speaking of, the next most popular choice was outdoor furniture, which was chosen by 83 people and gained 13.56% of the vote.
After outdoor furniture came a professional grill setup, which got 11.27% and 69 votes. Finally, only 9.15% and 56 people said that they would splurge on a water feature for their backyard.