Why You Should Always Carry A Notepad When Shopping At IKEA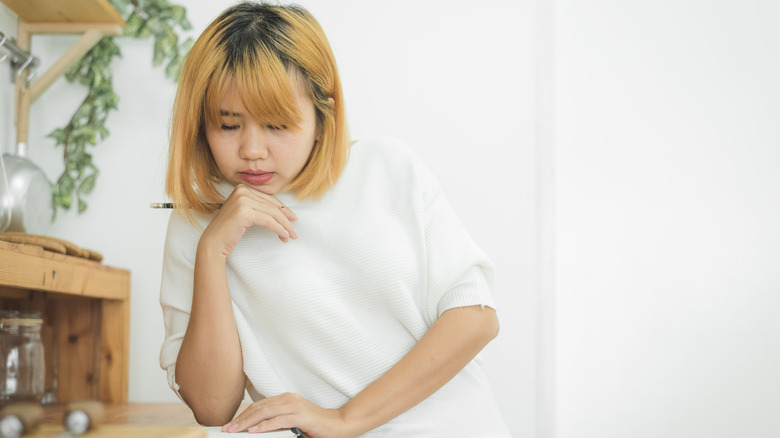 Tirachard Kumtanom/Shutterstock
A shopping trip to IKEA is unlike any other -– and not just because of the Swedish meatballs. Known for running like a well-oiled machine, the home furnishing retail giant is known not only for its quality furnishings at affordable prices, but also for the efficient and systematic way customers are prompted to shop and check out.
Because all furniture at IKEA is self-assembled, each piece is flat packed and boxed up -– ready to simply pick up, purchase, and load into your car before taking it home to put together yourself. But for as convenient and streamlined as the process may be, the self-service aspect and overall checkout process has the potential to be overwhelming or confusing -– particularly if you've never shopped there before. To that end, planning your trip ahead of time and knowing what to expect when you get there can help prevent lots of headaches and confusion later on while at the store. And, one of the most helpful things you can do for yourself when planning a shopping trip to IKEA is to carry a notepad and writing utensil with you while you shop.
A list can help you navigate the warehouse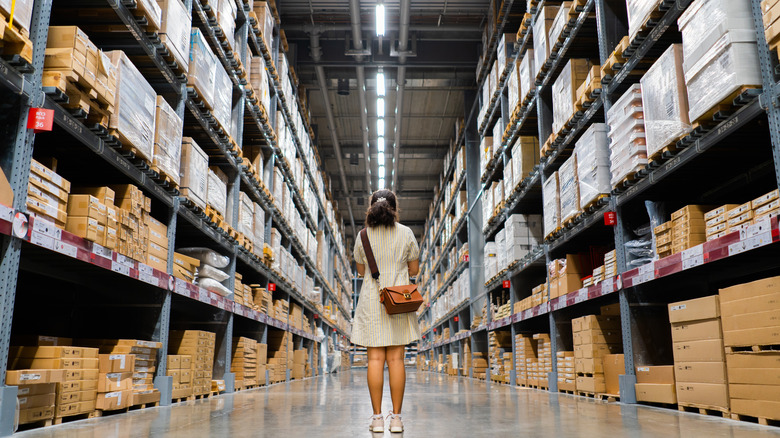 Prachana Thong-on/Shutterstock
One of the most unique aspects of any trip to IKEA is the showroom, which allows shoppers to browse and view all of the retailer's many home furnishing offerings. This space not only allows customers to see assembled pieces of furniture up-close, but also provides them with design and layout inspiration; mock rooms and layout scenarios are expertly-staged and curated throughout the showroom, providing ideas for how to best display and utilize your favorite IKEA furniture and décor. In addition to pricing information and additional details regarding the item and any of its variations, each product description also notes where exactly in the warehouse they can find specific products in stock to buy.
The warehouse is where customers find themselves after making their way through the showroom, which features wall-to-wall, floor-to-ceiling fixtures that house the store's boxed inventory. Knowing exactly where to go to pick up your new dining room table or dresser can be the difference between a successful shopping trip and you blindly walking through an endless sea of products hoping to find what you are looking for.
In order to streamline things as much as possible, bringing a notepad with you to IKEA to write down what aisle and location of the warehouse your product is in will prevent you from forgetting where it is. Luckily, the retailer's website says that if you forget to bring your own, they can be found throughout the store.