Why House Flippers Ashley And Andy Williams Always Preserve The Character Of A Home
A flipped house typically conjures up certain images. Many think of mostly new materials, especially for floors. Neutral paint colors, upgraded windows and appliances, and sleek fixtures. Flipped homes also often have a bad reputation for lacking personality because they need to appeal to a wide audience of potential buyers.
Sometimes these upgrades can cause the home to lose its character or unique architectural details and style. But not all flippers want to turn the homes they work on into cookie-cutter dwellings made to sell.
Ashley and Andy Williams are house flippers and were featured on HGTV's "Flip or Flop: Fort Worth." They transform old homes, following many rules of the typical flipper, but also opt to preserve some of the features that make a home unique. In an interview with Domino, the pair share the reasons why they often choose preservation over a total renovation. Here's what they had to say.
It can be a lot of time and money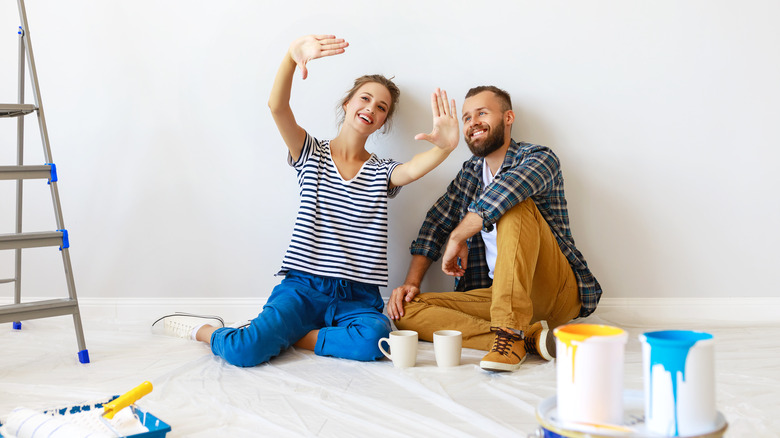 Evgeny Atamanenko/Shutterstock
Most often, when people flip a house, they're looking to turn a profit. With this philosophy in mind, removing a lot of the character of the home can be a huge cost for flippers. It can also increase the renovation timeline, which means more overhead.
For anyone looking to flip a home, it's better to stick with what you have. "If it's a mid-century modern house, that's the design concept that I'm going to go with — I'm not going to try to go into a mid-century and turn it into a cottage. That is way too much work," Ashley Williams tells Domino. Major changes to the style of the home can be a serious investment.
Remodeling the exterior alone can fall between $15,000 and $20,000, and that might only include exterior painting, trim updates, and a new railing for the porch, according to Brick and Batten. More extensive work to change the entire style of the home can be much more expensive.
Let the home speak for itself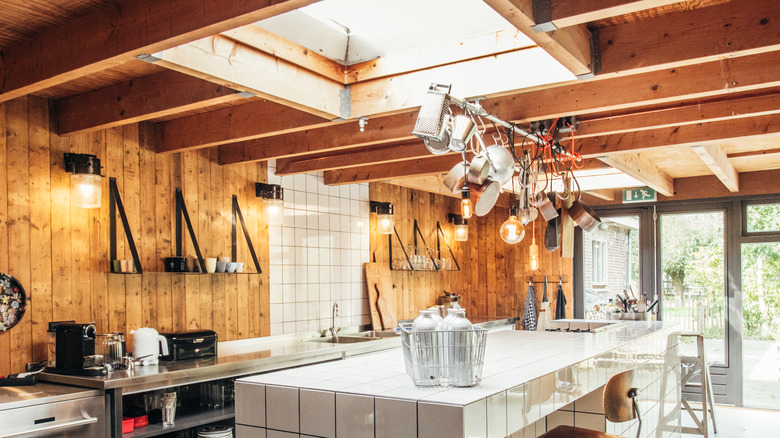 Hugo Goudswaard/Shutterstock
Of course, the financial bottom line isn't the only reason you should embrace a home's unique character. There's something to be said about preserving the features that make a home unique. These details represent history, showing off significant trends of a certain time period. Original woodwork like crown molding, wall moldings, built-ins, and hardwood flooring are character details that are often sought after, according to CRD Design Build. Original hardware on doors, windows, and pocket doors can also be considered character in a home.
Keeping these features doesn't mean you have to skimp on comfort. Update plumbing and electrical systems, as well as your HVAC, to keep the home feeling modern. Older homes also tend to have less storage space, so feel free to increase closet space or add a mudroom.
Maintaining the character of the home is what makes your space feel different from everyone another one on the block. Major renovations "could potentially lose the character of the home," Ashley Williams tells Domino. "We don't want to do that; we want to bring back the house to its original glory."