Dean Poulton & Borja De Maqua's Most Essential Tool For Renovation On Saving The Manor - Exclusive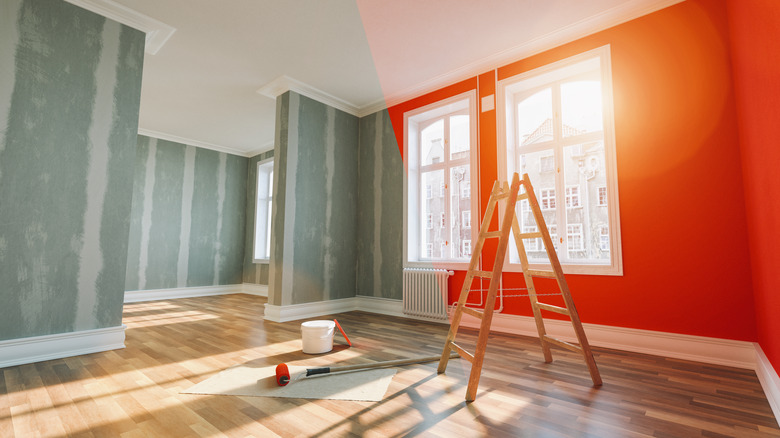 r.classen/Shutterstock
Imagine renovating your dream home. What features would you include? For Dean Poulton and Borja De Maqua, it's a stunning and historic Georgian estate once owned by King Henry VII. The couple had passed this home many times, but once it came up for sale, they knew they had to make an offer. It was love at first sight with this charming manor, and Poulton and De Maqua decided to restore it to its former glory.
They've been working on the renovation for years and recently have had their progress documented on HGTV's "Saving the Manor." Neither of the two had previous renovation experience. The architect and real estate agent jumped into renovations and restoration and learned a lot on the way. They've tackled the stables, the outdoor showers, and the caretaker's cottage and have collected many tools since beginning the renovation. In an exclusive interview with House Digest, the pair shared what tools helped them the most on all of their projects.
Power drill to the rescue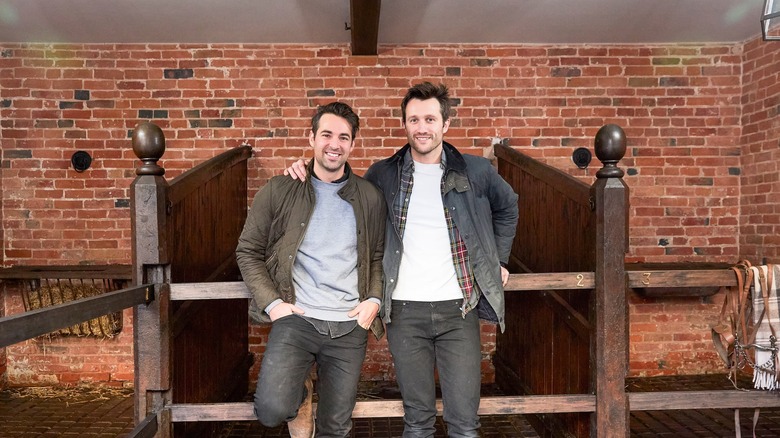 HGTV
Restoring a manor that's hundred of years old is no easy task. The right tools are essential to getting the job done right. And as the pair says, "We love tools; we love tools so much." Dean Poulton and Borja De Maqua have accumulated plenty over the years they've worked on the manor. Their workshop is shown off in the first episode. They may have a wide selection to choose from, but they were quick to answer when asked what their most essential tool is for their renovations.
"I 100% will say a circular saw," De Maqua quickly responds. This is an essential tool for carpenters for cutting wood, which would come in handy when trying to replicate the intricate detail like molding at the manor. "Borja's more the carpenter in our duo," Poulton explains, "so I would say more like a power drill because it's so multifunctional, and we've pretty much use[d] it for anything. We've probably got about six of them now because it's always handy to have one set up, ready to go. So definitely a multi-power tool." Since power drills not only drill but can also sand and buff, it's no wonder this is a must-have tool for renovation projects.
"Saving the Manor" airs on Fridays at 10 p.m. ET/PT on HGTV and is available to stream on discovery+.