HGTV Star Genevieve Gorder's Tips For Mastering Interior Design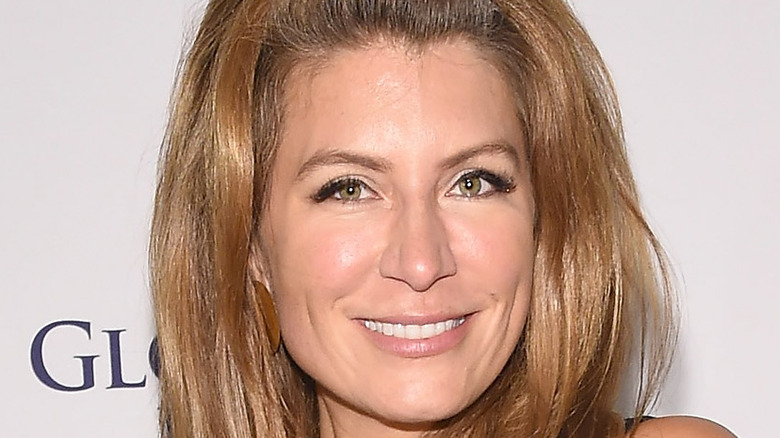 Gary Gershoff/Getty Images
Creating your dream space is a form of self-expression that has many people curating their homes to reflect their styles and personalities. But interior design is more than picking out new furniture and hanging up some art. Interior design requires having a lot of technical knowledge as well as knowledge of trends. New York School of Interior Design says that interior designers should understand how to use textiles, materials, and colors, as well as know how to plan spaces using 2D and 3D software to design, build, and model spaces. Knowing a building's structural requirements and building codes is also essential.
Of course, if you're not looking to become a professional interior designer and simply want to redesign your home, all of this knowledge might not be necessary. But learning some aspects of interior design can be beneficial in this endeavor. Genevieve Gorder, an interior designer who starred in "Trading Spaces" and was a judge on "HGTV Design Star," believes that anyone can get into interior design if they're interested. She shares her advice with DuJour about how to master interior design.
You can be self-taught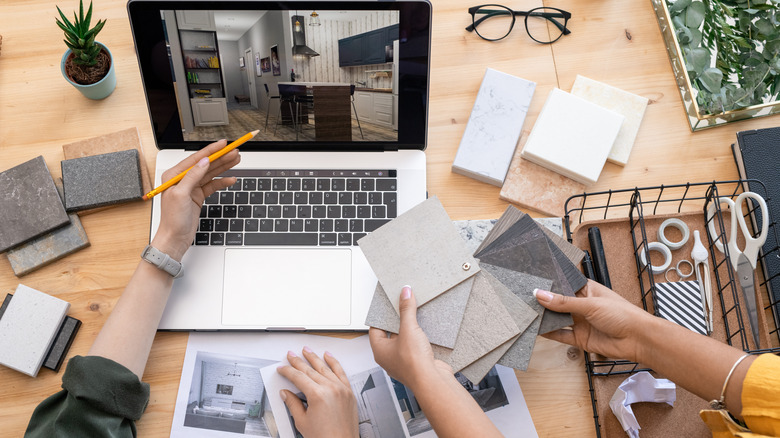 Pressmaster/Shutterstock
Anyone can learn interior design even if they don't want to practice professionally. If you simply want to master interior design to improve your spaces, you can teach yourself much of the material. "I think you can get into interior design at any age, and it's something that you don't have to have a huge degree to be great at," Genevieve Gorder tells DuJour. "A lot of my closest friends are totally self-taught, but you have to be taught — you can't come in only thinking, 'I have good taste.'" Having a natural eye is only half the battle of learning interior design. To really master the art, you have to learn some of the tenants of the field.
Starting with the basic principles is a good introduction to interior design. According to MasterClass, style, focal point, and balance are the three principles every designer needs to keep in mind. Style helps a room be cohesive and can be specific to one like mid-century modern, farmhouse, industrial, or a combination of multiple styles. Balance has to do with the visual weight of objects, including the scale and size, position, and placement. Focal points help draw attention to pieces or features in the room. Mastering these three elements can give you a good grasp of interior design.
Learn the history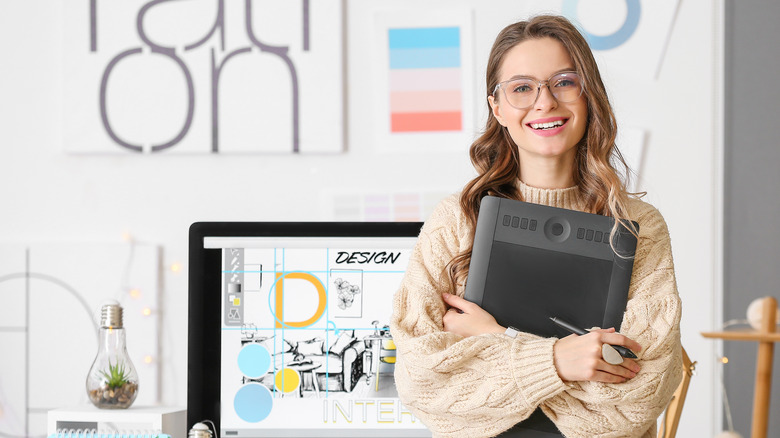 Pixel-Shot/Shutterstock
Don't stop after learning the basics. You also have to learn a bit about the history behind interior design. "You have to know the history," Genevieve Gorder tells DuJour, "and you have to know what's been done and how it's been done so that you can come in with a really active voice." To do something new and fresh, you have to know what's been done before so that you can be inspired and build off the previous trends. Don't only learn about what was popular recently but years and decades ago as well. And knowing the history of interior design can help you draw inspiration as well.
People have been decorating their homes for as long as there have been dwellings. But collecting interior design history is thought to be 100 years old, according to InspirationTuts. Materials like marble, stone, brick, terracotta, and wood have been used for centuries and are still used today. But the designers are always coming up with new ways to incorporate these materials into the spaces they craft. Knowing the history, interior design movements, and famous designers and architects can only benefit your mastery of the art.