Home Depot Or Lowe's: Which Has Better Deals On Water Heaters?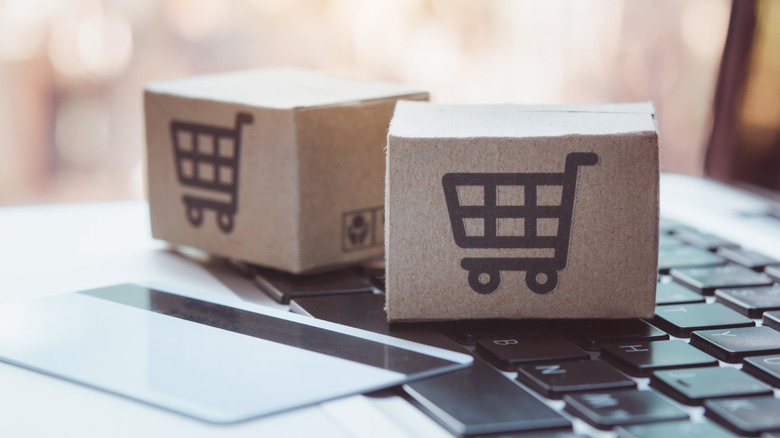 Achira22/Shutterstock
Whether it's a shower after a morning workout, a bath before bed, or simply washing your clothes, the availability of hot water can make or break someone's day. As a result, a dependable water heater plays a pivotal role in making life go smoothly on a routine basis. This is especially true when there are two or more individuals in your household who expect that hot shower or set of clean clothes.
The average lifespan of a traditional gas water heater with a tank is eight to 12 years (via E.R. Plumbing Services). If your unit is approaching the end of that estimate, it's time to start shopping for a new appliance. There are several factors to consider before purchasing something new, such as how many people in your household will be using hot water on a regular basis. Additionally, consider whether this finite resource will be needed in more than one place simultaneously.
Two popular terms that measure the performance of a water heater are GPM (gallons-per-minute) and BTU (British thermal units). These measurements define how quickly the water will heat up and flow to your household, per Energy Services Group. A good place to research a new boiler is by looking at Home Depot and Lowe's. Let's consider the best-selling heaters at these retailers and see which offers the better deals.
Home Depot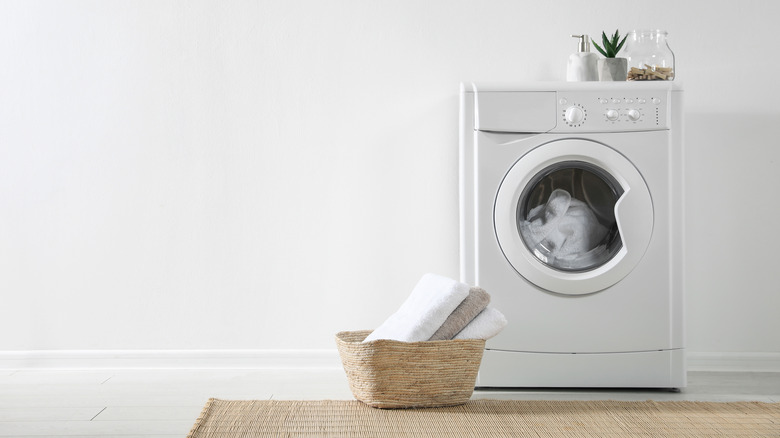 New Africa/Shutterstock
A good way to compare deals at Home Depot and Lowe's is to scour some of the best-selling units with comparable features at both stores. For instance, this popular traditional Rheem gas hot water heater from Home Depot features a 50-gallon tank with 38,000 BTUs. Priced at $689 with a six-year limited warranty, a tank of this size has the capacity to provide hot water to an average-sized household of three to five people.
It's garnered more than 10,000 reviews — 83% of reviewers recommend this product — earning an impressive 4.4 rating on a 5-star scale. In particular, many people, some of whom have owned a model lasting an average of 12 years, appreciate Rheem's consistency and overall quality. Still, experts warn everyone makes mistakes when buying a water heater. Case in point: Some people have expressed frustration with Rheem's customer service when a part needed to be replaced. Meanwhile, other reviewers were disappointed when a repair became necessary very soon after the warranty expired.
Lowe's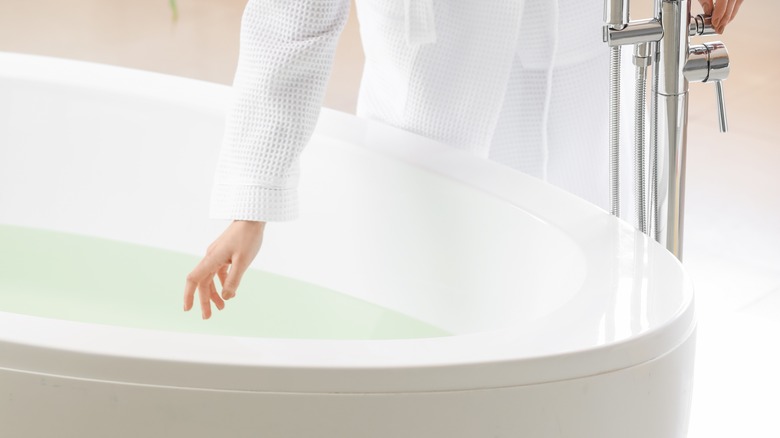 Pixel-Shot/Shutterstock
A comparable choice at Lowe's is its hot water heater made by A.O. Smith. Listed at $669 with a six-year limited warranty, it also features a 50-gallon tank with an impressive 40,000 BTUs. This feature makes the heater capable of providing hot water for a household of more than five people, improving slightly on the similar Home Depot model. 
At first glance, the lower number of 638 reviews might indicate this unit isn't as popular as its competitor. However, the oldest customer critiques for the Lowe's model are four years newer than Home Depot's, suggesting that Lowe's hasn't had its product on the market as long and, therefore, has generated less input over the years. This version has also earned an impressive 4.4 stars on a 5-star scale, with one reviewer happily pointing out it was able to supply hot water to a household of seven people.
In conclusion, it's our opinion that Lowe's offers a better deal than Home Depot. While the prices of the two heaters are relatively the same, the Lowe's unit offers a higher 40,000 BTU, expanding its ability to provide hot water for a large household. It's also generated a 99% recommendation rate, indicating overall satisfaction from owners.