Textiles Designer John Robshaw On Creating Playful Kids' Rooms Everyone Will Love - Exclusive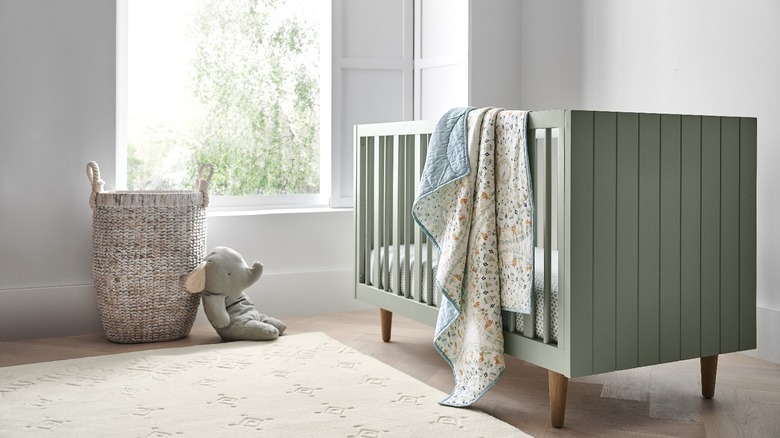 Crate & Barrel
John Robshaw is inspired by the artistry of textiles and has been since his first sojourn to India. His fabrics offer a lush world of color and pattern to taste-making adults. And now, he's turned his attention to a younger crowd. In collaboration with Crate & Kids, Robshaw introduces beautiful and usable pieces for children, including decorative pillows, sheets, quilts, and rugs. 
In an exclusive House Digest interview, John Robshaw told us, "I've designed pieces for kids here and there, but after having my daughter, Regina, I definitely started thinking about kids' pieces and spaces differently. Seeing the wonder in her eyes when we add something new to her room made me realize how fun and almost magical designing pieces for kids can be." 
Robshaw hopes the resulting collection encourages discovery while bolstering the comforts of home. He shared, "I love pieces that celebrate color, pattern, and travel. Transforming these designs into items kids can engage with ... items that hold up and help brighten spaces ... is something I like being a part of." He continued, "It's neat to think about how JRT [John Robshaw Textiles] can be part of someone's childhood memories. I'm proud to be here for that." 
Robshaw is enthusiastic that parents will appreciate the pieces, too. It was important to him that the collection, made primarily from organic fibers and sustainable materials, be kid-friendly in more ways than one. "I wanted to use the best possible material for products that children will be using," he noted.
Layer, and then layer some more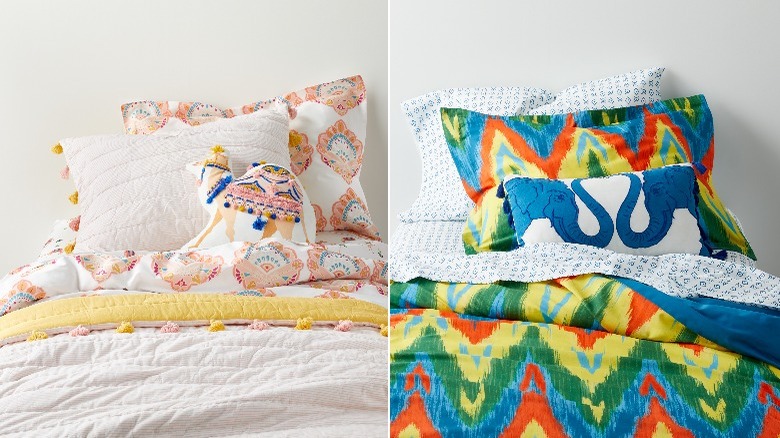 Crate & Barrel
According to John Robshaw, perhaps now more than ever, kids' rooms deserve as much consideration as the rest of the home. He explained, "Over the past few years, the way we see our spaces has shifted. We now spend more time at home and seek to create living spaces that reflect a side of each of us yet remain comfortable and whimsical. Children's rooms and spaces are no different — they should be comfortable and playful, a place where little ones are excited to retreat and relax."
Robshaw explained that he didn't subdue his signature aesthetic of layered and mixed patterns for his new audience. Rather, he felt the bar was set pretty high. "I'm a true maximalist," he said. "More is more, and the fun thing about kids' rooms is there are no limitations. Kids are drawn to colors and prints, so mixing textiles in unexpected ways is fun for them and brings an exciting element to their bedrooms. Also, it keeps their eyes moving and their imaginations running!"
Robshaw told us about a favorite, fanciful piece in the collection. "I had a lot of fun creating the Maya Elephant Rug ..." he shared. "It's a cool statement piece for a kid's room. The idea behind the rug was to create something that brought the elephant to life, almost as if he's walking through the streets of India." But of course, there's more. "The Aashi Camel and Munnar Elephant throw pillows are also good company for the rug ..." he added. "I like the playfulness of it all tied together."
Find the John Robshaw for Crate & Kids collection on the Crate & Barrel website.