The Best Way To Organize Your Pet's Health Records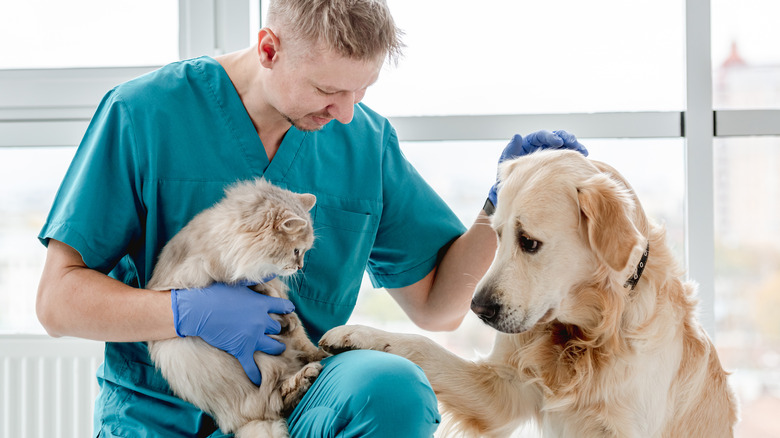 Tatyana Vyc/Shutterstock
Pets receive medical records just like humans. Some you should keep on hand for legal reasons, while others are helpful to maintain the health of your animal companion. According to Zoetis, a pet's health records include the owner's contact details and identifying characteristics of the animal, like size, weight, and eye and fur color. This information can really help if your dog or cat goes missing. Furthermore, your vet keeps specific details about previous medical treatments, including spay or neuter status and surgeries received. These files also include medication details, recurring health issues, allergies, and chronic disease status. In short, these health documents encompass your furry friend's entire medical history, which helps your vet make an educated decision on any course of treatment.
Although your veterinarian probably keeps all essential information on file, you should stay organized as well in case you ever need to change clinics. While you can ask for your pet's file from the office, they may require a fee. Also, there's no guarantee that the information you receive will be complete. By keeping your own organized set of records, you can have the peace of mind that comes with knowing your new vet is fully apprised of your beloved pal's medical history.
What pet health records should you keep?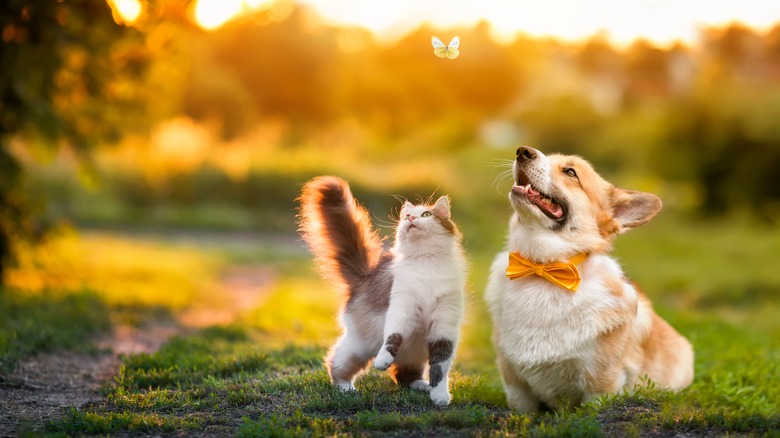 Bachkova Natalia/Shutterstock
Every time you visit the vet, you come home with a receipt. While it's a good idea to file these in chronological order, the really important papers you'll receive will include information such as your pet's current medications, vaccinations, and past illnesses. According to Lemonade, these records are also called SOAP notes, which stands for Subjective, Objective, Assessment, and Plan. They're the records that your veterinarian makes about your pet's visit. If your vet does not automatically give you these records after each visit, request a copy before you leave. It may be harder to acquire them after the fact if you want your fuzzy companion's entire medical history all at once.
While these records are helpful to have if you need to change vets, they are also vital if you have to board your pet or require a house sitter. The Wildest suggests keeping your animal's identifying documents in a centralized location. If your cat or dog wanders off, having information like their microchip number, GPS tracker information, rabies vaccination status, and proof of ownership can help bring your furry friend home as soon as possible.
How should pet health records be organized?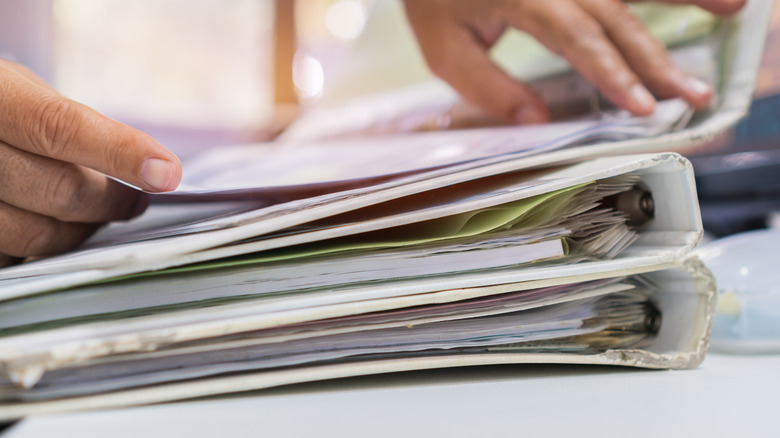 smolaw/Shutterstock
According to Label Value, keeping a binder specifically devoted to your pet's records is the ideal way to organize important documents. If you have multiple pets, maintain a unique binder for each one to keep things simple. Identifying documents should be at the front of the binder so that they're not hard to locate in the event of an emergency.
Plastic sleeves are an excellent way to keep all of the files from a veterinarian visit together. Depending on the reason for the visit, you may have several pages of records, including your receipt. Keep all the papers from that visit together in one sleeve and write the date and reason for the visit on the front. Place all the sleeves in chronological order and store your binder in a file cabinet or on a shelf for easy access. Add your pet's name, date of birth, and breed on the spine of the binder so that you can grab it quickly when needed.