Home Depot's Q3 Earnings Still Show An Increase In Home Improvement Spending Amid The Housing Slump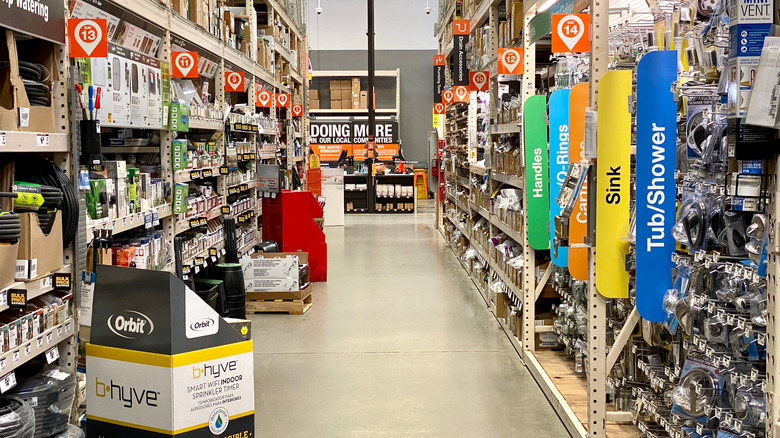 ZikG/Shutterstock
The Motley Fool said that investors may want to set their sites on Home Depot as their next investment opportunity, for their long record of success, continued potential for growth, and prominence in the home improvement industry, with 17.2% of the market share. And that was before the third-quarter results were released on Tuesday. According to Forbes, publicly traded companies must issue financial statements quarterly to the U.S Securities and Exchange Commission (SEC) which include sales revenue, profits, and losses, among other pertinent fiscal details. This also provides information to shareholders, analysts, and the general public. 
Per Reuters, Home Depot's Q3 earnings report exceeded Wall Street expectations. This was despite escalating inflation and an eight-month decline in existing home sales (via the National Association of Realtors.) The Motley Fool notes that much of Home Depot's performance is predicated on the state of the U.S. economy and the housing market. So how has the home improvement retailer returned higher than predicted earnings during a housing slump?
Rising prices contribute to earnings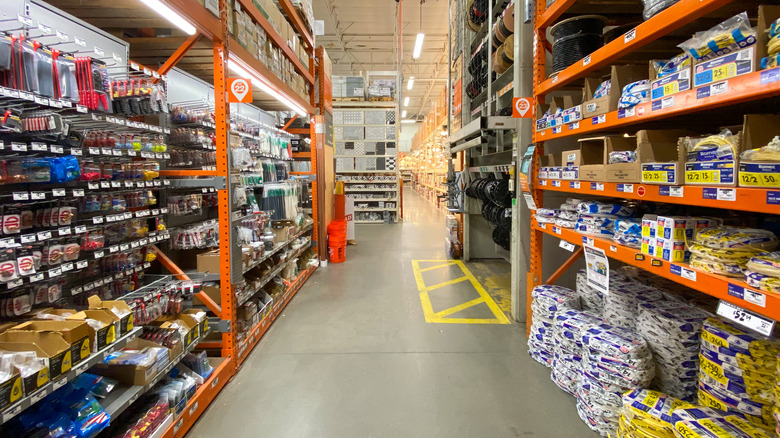 Unwind/Shutterstock
The Motley Fool attributes brand recognition and consumer trust as overriding reasons for Home Depot's success in the home improvement industry. In addition, it's perceived as a primary and reliable source of materials and tools among tradesmen. However, per Reuters, the retailer experienced a decrease in customer transactions for the Q3 duration; albeit that was offset by increased pricing, realized in building materials like lumber and copper specifically. To that end, the outlet contends this could predict a weak holiday season. And CNN says an approximate 6% boost in sales over last year can be credited foremost to higher prices. 
Shoggi M. Ezeizat, an analyst at the research firm Third Bridge, said to CNN, "Despite a rising cost environment, consumers typically continue to treat their homes as assets worth of investment." As The Motley Fool explains, a home is the most significant investment for most, and as such maintenance and updates are budgetary priorities. So while existing home sales are on a downturn, many people are still turning to Home Depot for their home maintenance needs.