Designer Vern Yip's Tip For Furniture Shopping Will Add So Much Character To Your Home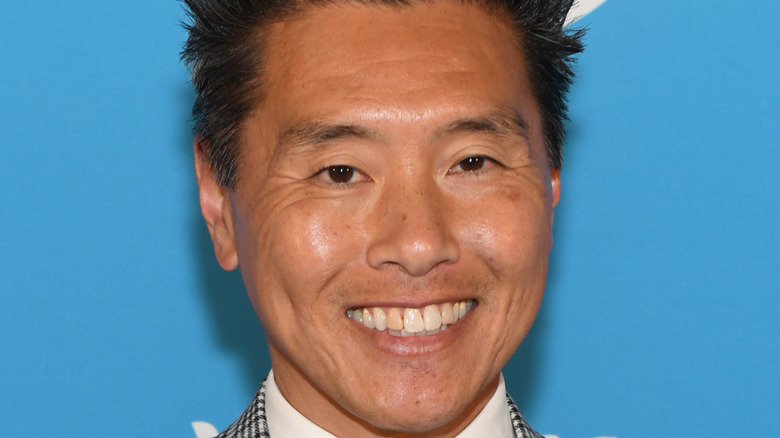 Marcus Ingram/Getty Images
Your home should be a reflection of you, your personality, and your likes. But when it comes to designing a space that feels like it reflects you, it's often easier said than done. No one wants to have a home that looks like anyone could live there. That's where character comes in. Interior designer and former star of "Trading Spaces," Vern Yip, believes that every space should have some character, not only immaculate design.
Defining exactly what character is can be tricky. Boiled down, character is simply what makes your home unique and stand out from other interior designs. That can come in the form of custom artwork or colors you love, according to Latter & Blum. But adding character and personality to your home is what will make you love to spend time there. Vern Yip shares tips with HGTV for how to find furniture that will give your home that true-to-you feeling.
Strive for a lived-in look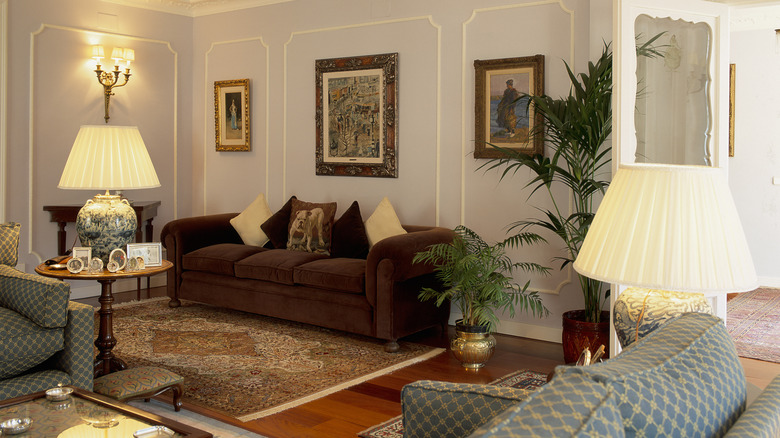 Construction Photography/avalon/Getty Images
If you're planning to redesign or redecorate your home, you've probably spent hours looking at other homes for inspiration. But Vern Yip cautions about striving for the kind of perfection you see in catalogs or even online. These images are made to show off products, but not necessarily to inspire you to recreate in your own home. Instead of looking to buy all the pieces in an image, use the design as a start of the inspiration for your own design, suggests Vern Yip. Take note of what you're drawn to in the image, such as the colors, textures, and shapes. Knowing what element you like will go a long way in creating a design that reflects your style.
Another problem with the perfectly designed images is that they don't look like anyone lives there. They're showrooms that often lack the character and warmth of a home. "You want things that have character and soul," Vern Yip says, per HGTV. Items with a story are much more interesting than a perfectly styled room. One way that you can make a space look lived-in is with cozy textures like throw pillows, blankets, and rugs, suggests Style at Home. You can also make a room feel warm with candlelight and lighting.
Add your unique pieces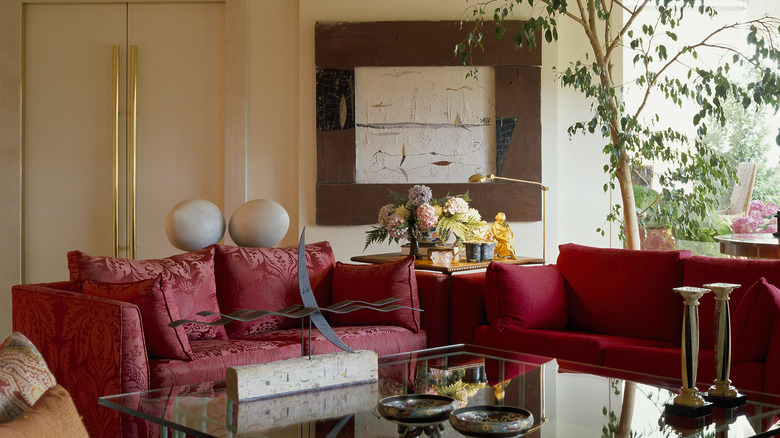 Construction Photography/avalon/Getty Images
When looking for furniture, opt for pieces that infuse your personality into the room. "Buy things that have meaning, that you love and that are tied to your environment," Vern Yip says, according to HGTV. These can be pieces from your travels or things that reflect your hobbies and interests. But another way to add character is to seek out unique décor rather than buying from the most popular stores. Vern Yip suggests looking at thrift and antique stores to find furniture and décor other homes won't have.
Hunting down the perfect pieces at an antique store or flea market can take some practice. Wood furniture is always a great investment, but you want to look for details like dovetails and hardware that can give hints to the quality of the piece, says One Kings Lane. Dovetail joints usually mean the piece was made by a woodworker rather than being mass-produced.
You can also source décor from small and local artists. "You can support the artisan community and at the same time acquire things that no one else will own," Yip says. Displaying these unique items helps create a story that makes your home stand out from the rooms featured in catalogs.