House Digest Survey: What Kind Of Neighbor Are You?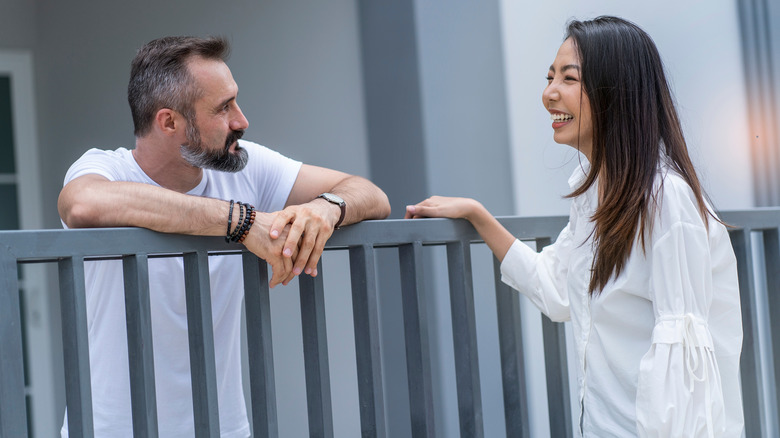 Supavadee butradee/Shutterstock
If you've moved often, think about the types of neighbors you've had over the years. While some were probably amiable, others may have kept their distance, and some may have been a bit too friendly for your liking. According to AGWorkers Insurance, if your neighbors dropped in at random times, pried into your personal life, or didn't respect your boundaries, they may have been crossing the cordial line. 
Now consider what type of neighbor you have been in the past. Do you typically rush over to introduce yourself, or do you peer out your windows to see if others are out before retrieving your mail? 
To find out the most common type of neighbor, House Digest surveyed 612 people. Each participant was given five options, which included keeping to yourself, waving hello but not knowing anyone personally, knowing all the gossip, doing chores for neighbors while they are away, and constantly throwing parties. Below, you'll discover which option received just over half the votes, as well as more details on the other choices. 
The most popular types of neighbor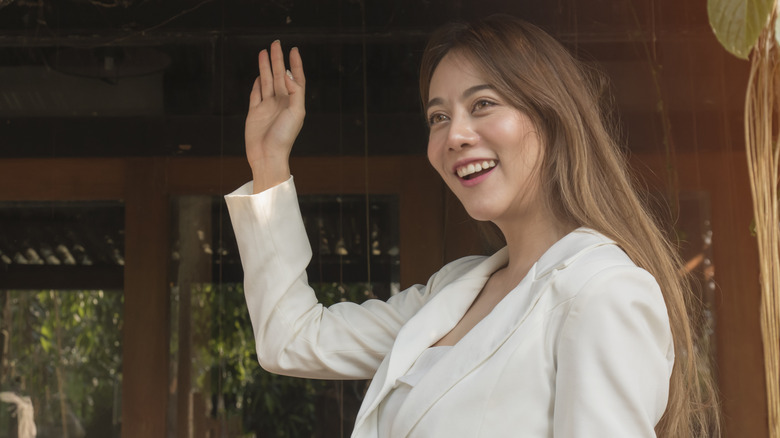 Kayasit Sonsupap/Shutterstock
According to the survey, just over 49% (302 people) said that, while they wave hello to their neighbors, they don't know them personally. For many, this may be a healthy boundary to set, especially if you're faced with the dilemma of a too-friendly neighbor. Further, According to Home Cadet, waving hello and sometimes offering to help others with tasks is a great way to be acquaintances without having to be best friends. Some may also believe that this is the best way to interact with your neighbors, as it's not intrusive but it's also not cold or distant.
After waving hello came keeping to yourself, which about 22% or 137 participants chose. There are a number of reasons why this may be the case; perhaps some fear that their neighbors don't want to know them, while others may believe that knowing about those who live nearby through the internet is enough. Personality traits may also have an effect on these results, as Landgeist says that just over half of America is more introverted than extroverted, and those who are introverted tend to choose to live in the suburbs over the city. 
How the other options faired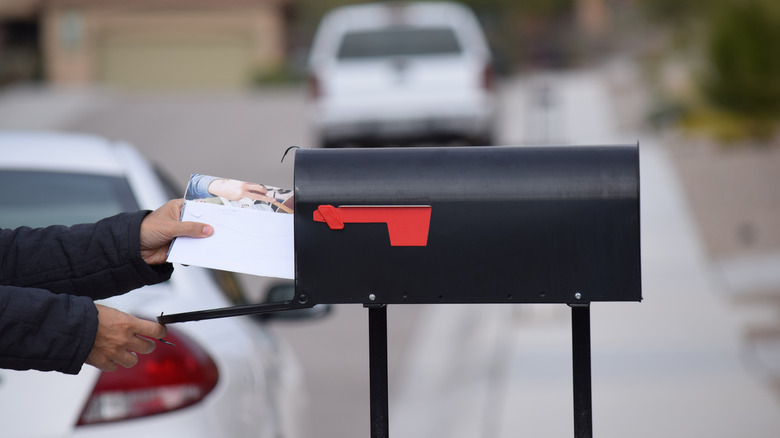 Jennifer G. Lang/Shutterstock
The next most popular choice was doing chores for your neighbors while they are away, which was chosen by 17% or 105 people. Some of the most popular chores include shoveling their driveway, helping them complete yard work, getting their mail, or watering their plants – all of which would require you to be quite friendly with your neighbors. If you're trying to find someone nearby to help you with more important tasks like walking your dog or watching your children, DigitalTrends says that websites like Nextdoor Now can help you find people close by that are willing to help, usually for a payment.
Next, 9% (55 people) said that they know all the neighborhood gossip, which could be discovered through social media, group chats, or a friend who lives close by. However, while this may seem innocent, Emily Post says that gossip can hinder a sense of community.
The least popular choice was constantly throwing parties, which only 13 people chose. Parties could be a great way to get to know your neighbors, which could increase safety, make you feel like you belong, and allow you to get a different perspective on life, per UpHomes. However, to be considerate of those who want to keep to themselves, you'll want to keep noise to a minimum.