The 10 Best Family-Friendly Neighborhoods In New York City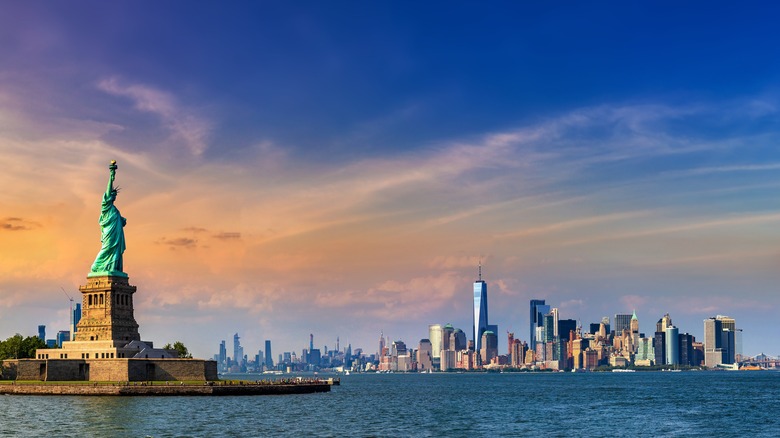 Sergii Figurnyi/Shutterstock
There's plenty that New York City has to offer. After all, "The Big Apple" is the most sought-after city in the United States, with over 8 million residents. Places like Times Square, Central Park, the Statue of Liberty, and the Empire State Building are just a few of the many attractions that bring people from all over the world to this brightly-lit city.
However, large cities usually come with their own challenges, and it may take some consideration before deciding to raise a family in such a bustling urban environment. According to Neighborhood Scout, New York City has more than 40,000 crimes annually. Fortunately, with so many residents, this rate is relatively low compared to many other cities, as Forbes rates NYC as their 11th spot on their safest large city list. If you're planning on visiting or relocating with your family, there are many family-friendly neighborhoods to consider. From the Upper East Side to Queens, here are the best family-friendly spots in New York City.
1. Upper West Side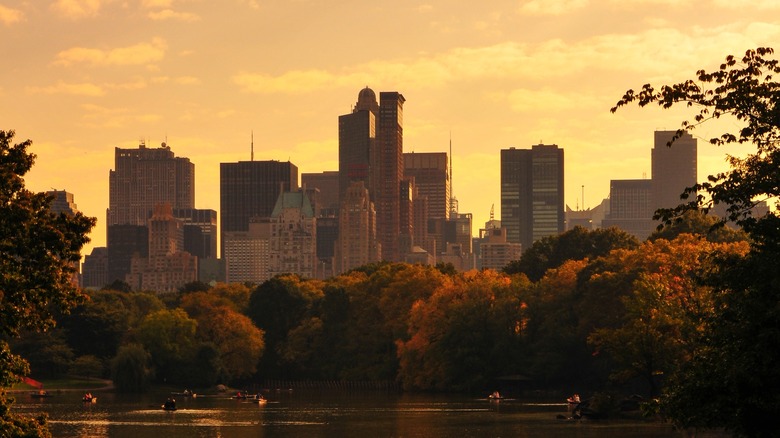 Pedro Carrilho/Shutterstock
The Upper West Side of Manhattan is bordered by Central Park to the east and the Hudson River to the west. Home to prestigious schools like Columbia and Julliard, this area has access to plenty of outdoor spaces and museums and is a popular spot for families in the city.
2. Upper East Side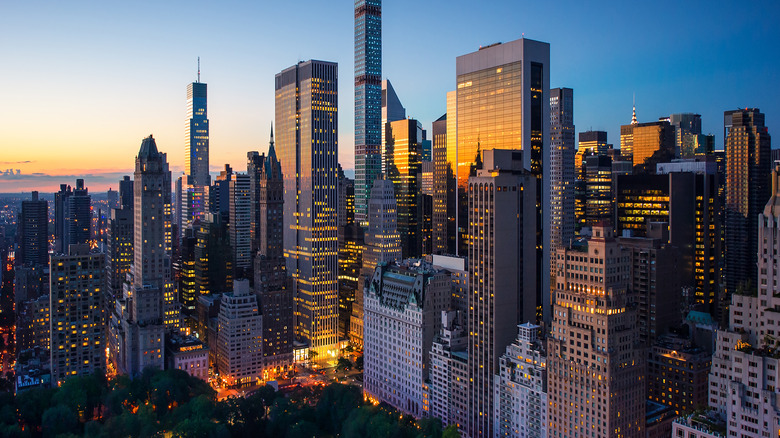 IM_photo/Shutterstock
On the opposite side of Central Park lies the Upper East Side. This neighborhood is known for luxury, and with good public schools, outdoor spaces, and close proximity to midtown, it remains a highly sought-after area. It's pricey, but you'll get more space compared to many of the neighborhoods in lower Manhattan, making it ideal for families.
3. Bayside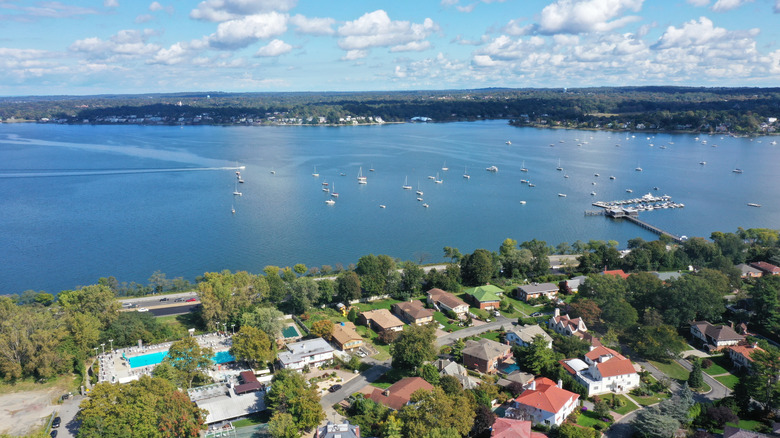 Jose F. Donneys/Shutterstock
If you're a fan of NYC's water scenery, you may be interested in Queens' Bayside neighborhood. This area is known to be quiet, spacious, and one of the safest areas to reside in. It gives off a suburban feel, allowing residents access to the city without being directly in the center.
4. Greenwich Village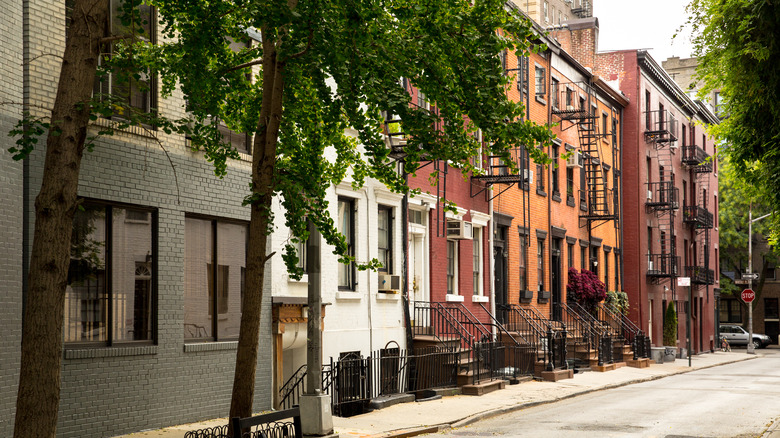 veeterzy/Shutterstock
Manhattan's Greenwich Village is known for its rich history in art and literature. It features some of the city's best restaurants and is home to NYU. It's relatively safe, and the streets are well-populated throughout the day and night. The West Side Highway borders the western end of the neighborhood and features running trails, parks, and playgrounds.
5. Long Island City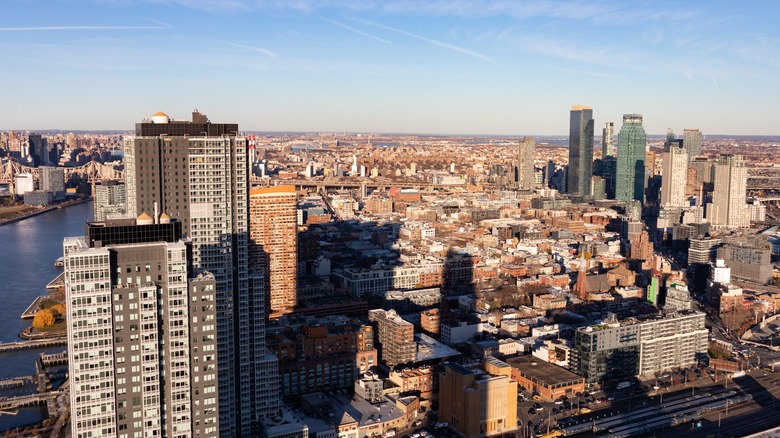 James Andrews1/Shutterstock
Right across the East River from midtown Manhattan is Long Island City. This rapidly-growing neighborhood is perfect for families, as it features parks, libraries, and recreational sports leagues for kids. 
6. Tribeca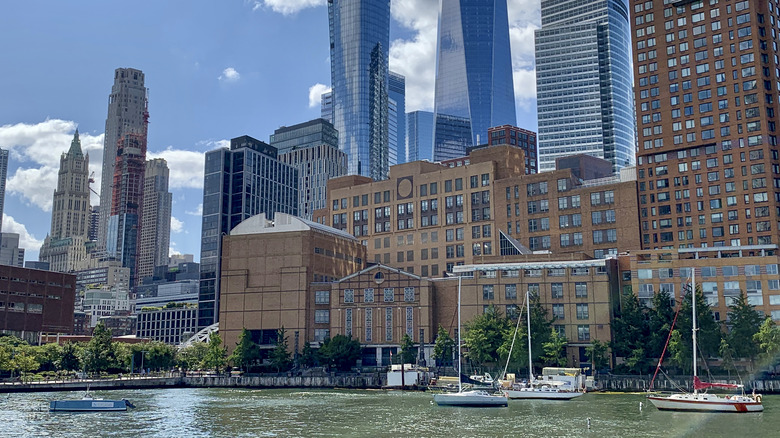 Cavan Images/Getty Images
Walking through the streets of Tribeca, you'll notice just how family-oriented it is — more than half of the residences in the neighborhood belong to families. There are plenty of dog parks, schools, and playgrounds. Access to the West Side Highway path and the Battery Park Library provides great places for kids to play and learn. 
7. Riverdale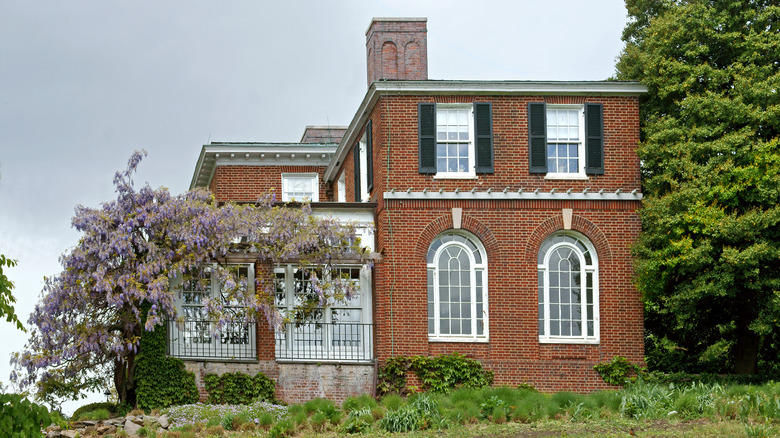 Popova Valeriya/Shutterstock
Located in the Bronx, this quaint neighborhood will feel like an escape from the city. Not only is this area an affordable place to live compared to many other NYC locations, but it also contains plenty of greenery and views of the Hudson River. It's spacious with room to roam that the middle of the city may not give.
8. Park Slope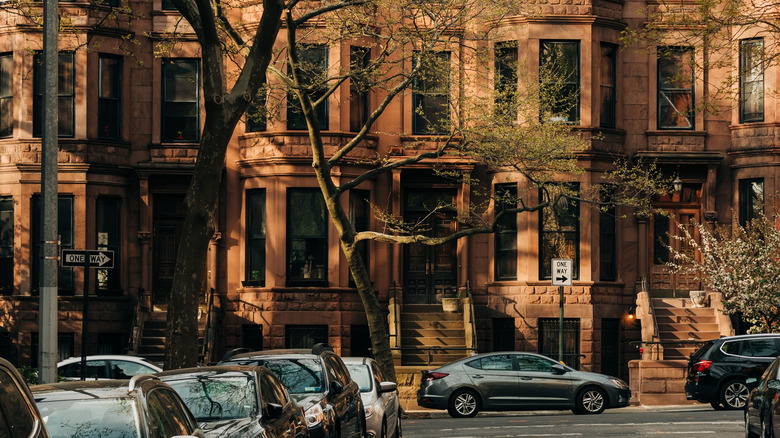 Jon Bilous/Shutterstock
Heading over to Brooklyn, you'll find the Park Slope neighborhood. It feels like a step back from the bustle of Manhattan but maintains the excitement. The streets are lined with trees, and plenty of places within walking distance to grab a quick cup of coffee or a bite to eat. The tight-knit neighborhood feel provides a great place for kids to explore.
9. Harlem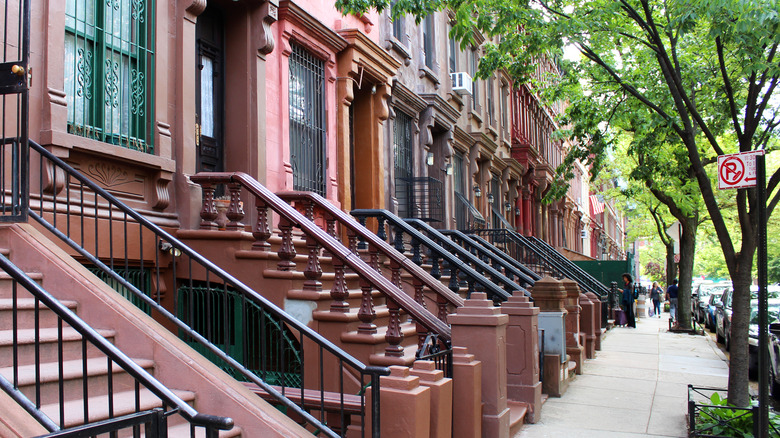 MisterStock/Shutterstock
If you want a nice friendly neighborhood with a lot of energy, Harlem is the place to go. It's famous for contributing to the arts, music, and its many theaters. It's rapidly growing and is a quick subway ride away from other nearby neighborhoods. Yet, it's also a fairly cheap area to reside in and visit.
10. SoHo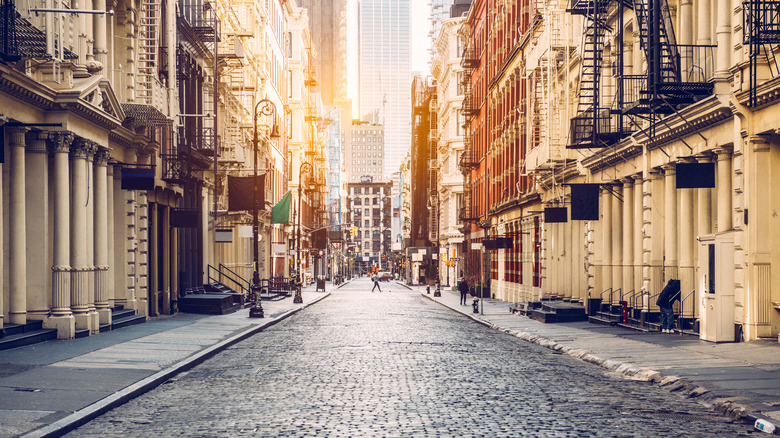 Nick Starichenko/Shutterstock
SoHo is a neighborhood known for its luxury retail district, but it's also home to plenty of great restaurants and art galleries. The area is marked by its spacious artist lofts and cobblestone streets. It is a safe, centrally located neighborhood and is walkable to nearly anywhere in lower Manhattan.