HGTV Star Jasmine Roth's Best Tips For Making Decisions During Your Renovation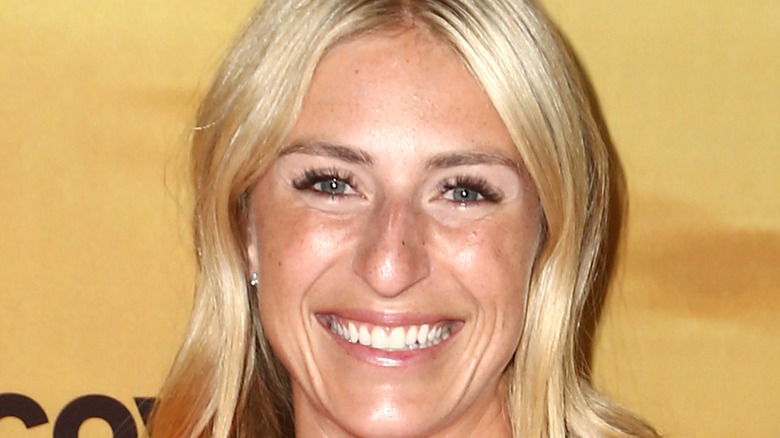 Tommaso Boddi/Getty Images
Experts and designers don't hide the fact that renovations can be difficult. No matter the scope of the project — whether it's one room or the entire house — you're bound to feel renovation fatigue. It's the point in a renovation where you become tired of the disruption to your normal life, according to Remodeling by JLC. You lose the excitement of having a new space, simply want to be done, or become apathetic to the entire process. One of the symptoms of renovation fatigue is having trouble making decisions. And since renovations can last between four to six months for smaller homes and six to 12 months for larger homes, according to Lamont Bros., that's a long period of indecisiveness.
That's where an expert like Jasmine Roth can help you. On her HGTV show, "Help! I Wrecked My House," Roth helps homeowners in the midst of terrible renovations, all the while providing tips to help other homeowners with their renovations. In a recent episode, a couple's home renovation has stalled due to their inability to make decisions, per Realtor. Roth explains ways her clients and anyone can make the best decisions during a renovation.
Some things the professionals can handle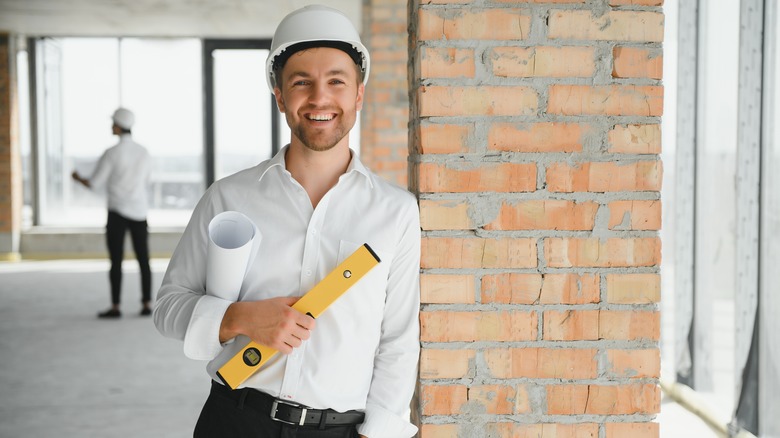 Hryshchyshen Serhii/Shutterstock
As renovation shows and social media remodels continue to be popular, many people opt for DIY projects to transform their houses. While there are some projects homeowners can tackle on their own, others a best handed over to professionals. "Their indecision got them stuck, and that's why sometimes you need to leave it to the professionals," Jasmine Roth says on an episode of "Help! I Wrecked My House," per Realtor. With the experience of many renovations under their belt, professionals often have a better idea of how certain projects will turn out and the best way to tackle them. In the long run, the project gets completed, and homeowners often end up spending less money.
Handiness skills often determine what projects someone can complete on their own. For most people, small, easy-to-learn projects are best for most DIYers, says Nerd Wallet. Projects such as painting your deck or tiling a backsplash can be taught through videos or advice are best. But larger projects that can have serious consequences, such as electrical wiring and plumbing, are best left to the professionals. If any project needs a permit, it's also a good sign you should hire a pro.
Take away some choice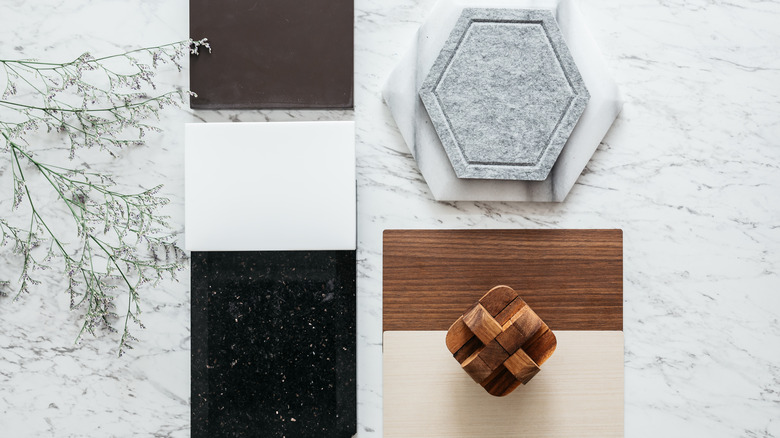 Artit Wongpradu/Shutterstock
Many underestimate how many choices you'll have to make during a renovation. From large design choices to small details, it can feel like making nonstop decisions. It happens throughout the renovation, especially when you hit the stage of deciding on finishes. There can feel like an infinite amount of choices for colors of tile, stains for wood floors, and materials for countertops.
And while it may seem like evaluating all the options will help you create your dream home, it can actually lead you to be unsatisfied. This is referred to as the paradox of choice, where lots of options seem like they would lead to higher satisfaction, but instead, making a decision requires more effort, and you ultimately are unsatisfied with your choice, according to The Decision Lab. This is definitely present during a renovation, where you have to make choices from the start to the end of the project.
While there is no way to avoid making choices during a renovation, Jasmine Roth offers advice. "What I recommend is narrow it down. When there's so many options, that's when it gets overwhelming," Roth says on her show "Help! I Wrecked My House" per Realtor. Limiting how many options you see when choosing finishes can ultimately make you more confident with your choice. A professional can help curate options and present the best for you to choose from.