15 Tips For A Successful Final Walk-Through In Real Estate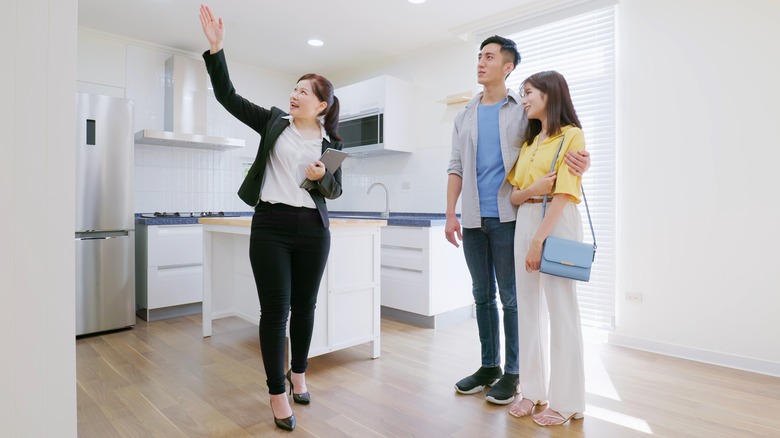 aslysun/Shutterstock
If you've been thinking about buying a home, then there are various factors that you should consider as well as details that you should know about the buying process. From finding properties and getting pre-approved for a mortgage to signing legal documents and finally moving in, there's a lot to keep in mind. Because of that, and due to the fact that buying a home often involves quite a bit of money, it can be a rather daunting endeavor. "The actual process of buying a property, either to move into or to invest is often the end result of many months and even years of deliberation," Dr. Marianne Trent, clinical psychologist and creator of The Feel Better Academy, told Yahoo! Life. "We might have been in a contemplation stage in our 'stages of change cycle' for so long that by the time we want to take action, we just want it done as soon as possible."
Of course, it's important to take the needed time and steps which can make you feel more confident. Another way to alleviate some of the potential stress is to do your due diligence. That includes performing a final walk-through and while that can be exciting, it can also be just as overwhelming as the rest of the homebuying process. That's why you'll definitely want to follow these tips which are key to a successful final walk-through.
1. Bring a checklist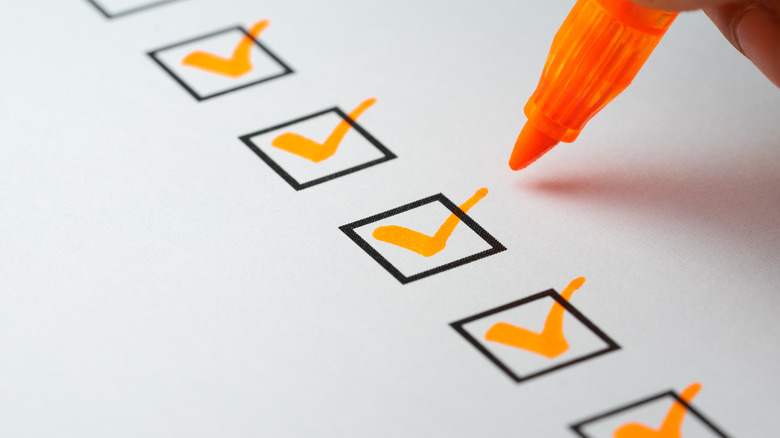 Pasuwan/Shutterstock
There are aspects both big and small that you want to check on during your walk-through. To help you remember each, you can prepare a checklist beforehand and then bring it along to refer to while you're going over your new home. Make it thorough so that you don't miss any important details.
2. Pick the right day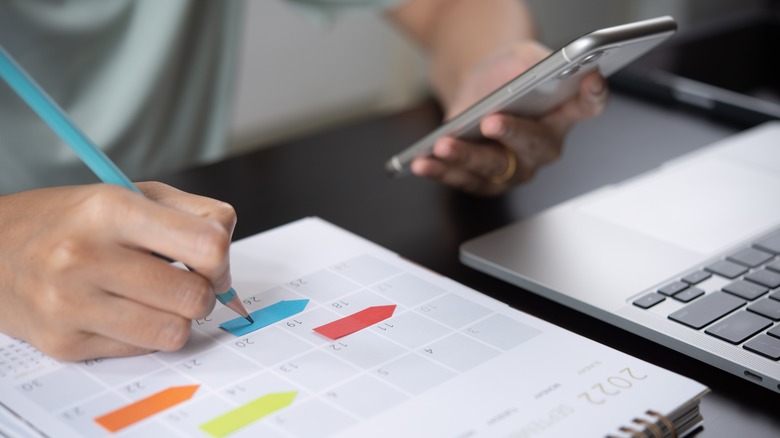 TippaPatt/Shutterstock
Be sure to schedule your final walk-through close to the actual closing date (if not the day of) so that you're aware of the condition of the place right before you get the keys. However, you also want to give yourself time to deal with issues that may pop up when you check out the home.
3. Go with a pro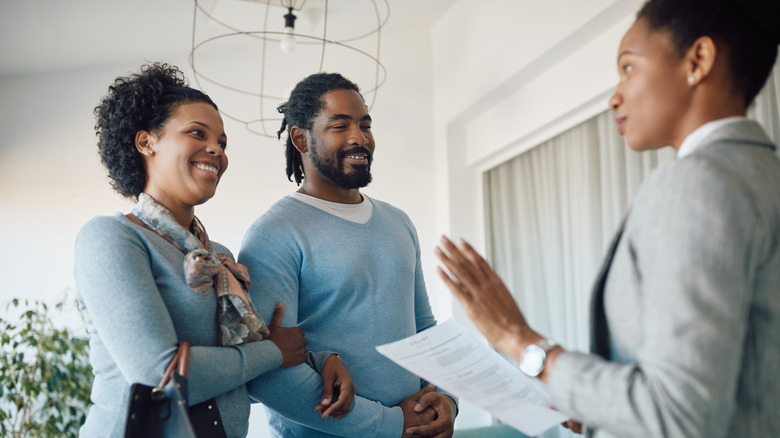 Drazen Zigic/Getty Images
While you might be eager to show your friends and family your new abode, that can wait until you host a housewarming party. When you do your walk-through, bring a professional with you like your real estate agent. They'll help you look for any issues and might bring up problems that you may have missed.
4. Take your time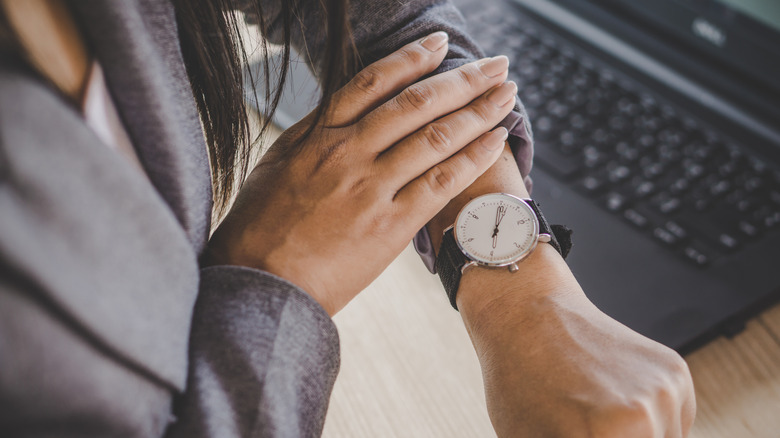 Doucefleur/Getty Images
The checklist that you take with you might be quite long and your real estate agent might add to it. That means you may need a fair amount of time to make sure that you go over everything that you need to address. Plan to be there for as long as necessary and take your time.
5. Take pictures of problems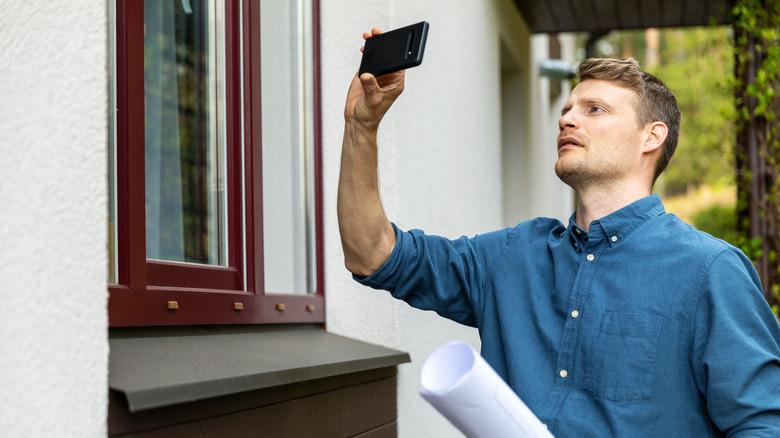 ronstik/Shutterstock
Hopefully, you find that everything is perfect during your walk-through. However, if that's not the case, then you'll not only want to note particular issues, but you'll also want to write down as many details as possible. Also, take pictures of the problems so that you have documented evidence if you need to negotiate a solution.
6. Test as much as possible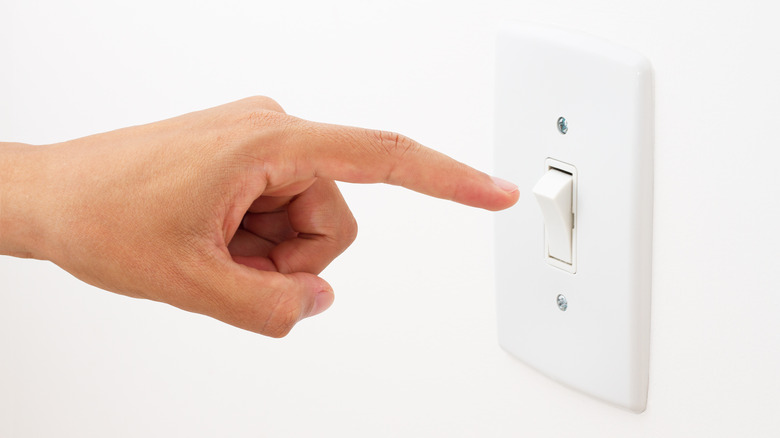 Edi_eco/Getty Images
This is your last chance to make sure that everything in the home is working properly. That means you'll want to test out the furnace, air conditioner, appliances, windows, doors, switches, faucets, and any other features. When it comes to outlets, you can bring a phone charger to make sure they work.
7. Look for any damage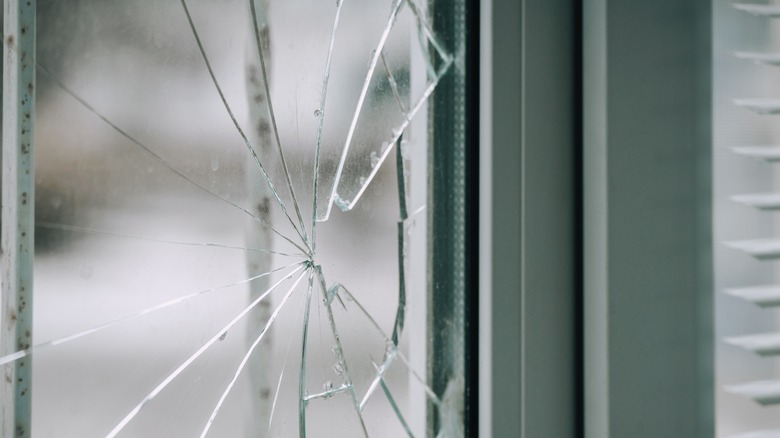 Afanasiev Andrii/Shutterstock
Has anything been broken since you first toured the home? Do you now see water stains or issues with the floors and walls that were previously hidden by furniture? Is there a crack in a window pane or split tiles? You'll definitely want to look for potential damage that could be costly to fix.
8. Ensure things have been removed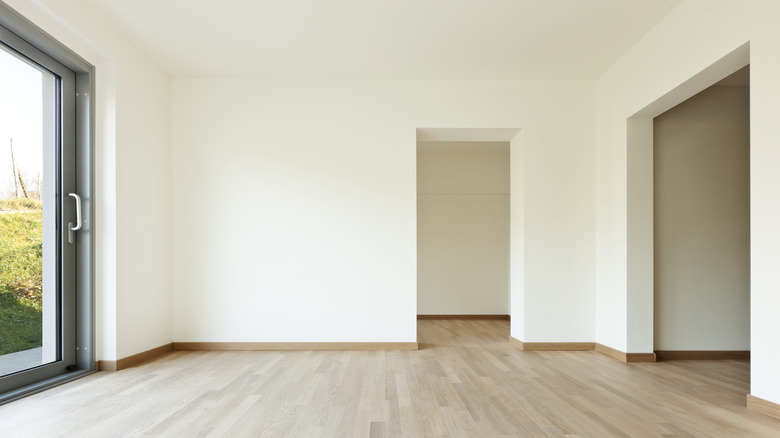 Piovesempre/Getty Images
By the time you do your final walk-through, the place should be empty. Make sure the seller or whoever was living in the home before you move in has removed all of their belongings unless you've arranged to keep anything. You don't want to have to pay to have their items removed or thrown away.
9. Ensure included items are present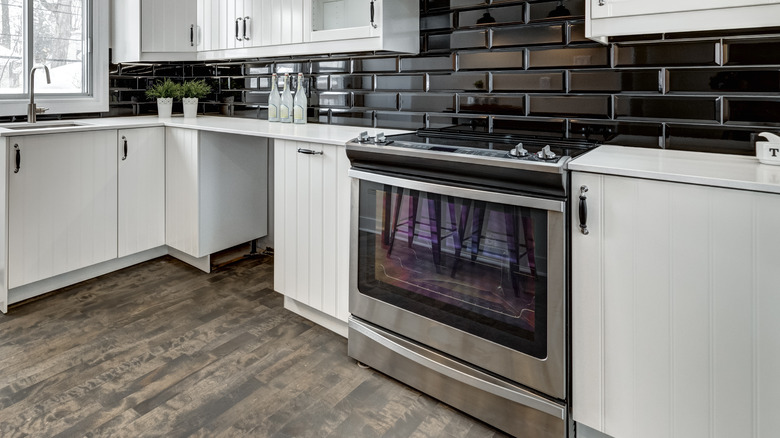 Piixel Thing/Shutterstock
If the fridge, stove, washer, dryer, and other appliances as well as fixtures were included in the sale of the home, then make sure that they're present, working, and the ones that you agreed to buy. Some unscrupulous people have been known to leave cheaper appliances behind and take the better ones with them.
10. Check for requested repairs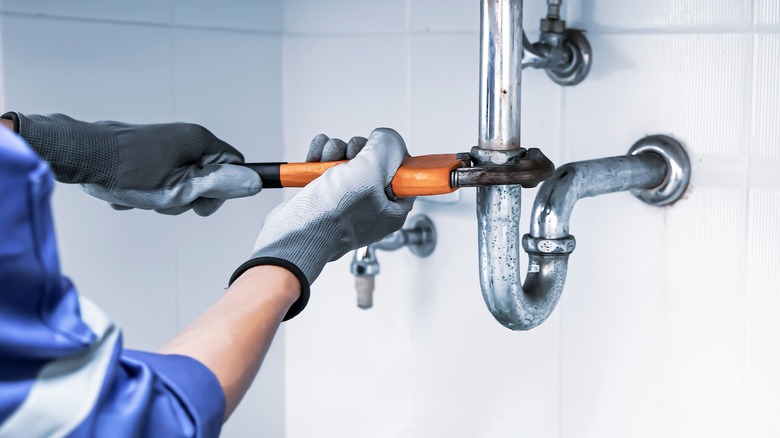 Eakrin Rasadonyindee/Shutterstock
When you agreed to buy your new home, you may have requested that certain repairs be done before you take over. In that case, use your final walk-through to make sure that those repairs have been done. Beyond that, check to see that they've been taken care of properly and to your satisfaction.
11. Check the utilities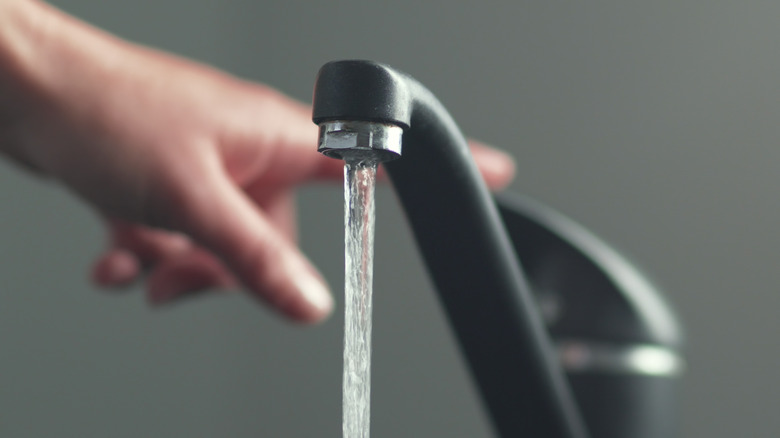 zefart/Shutterstock
Is the electricity supposed to be on when you (or whoever will be living in the residence) move in? Should the water also be on? Or were they supposed to be off? Check to see if they're turned off so that you're not unnecessarily paying for services, or turned on so that they're ready for moving day.
12. Look into additional spaces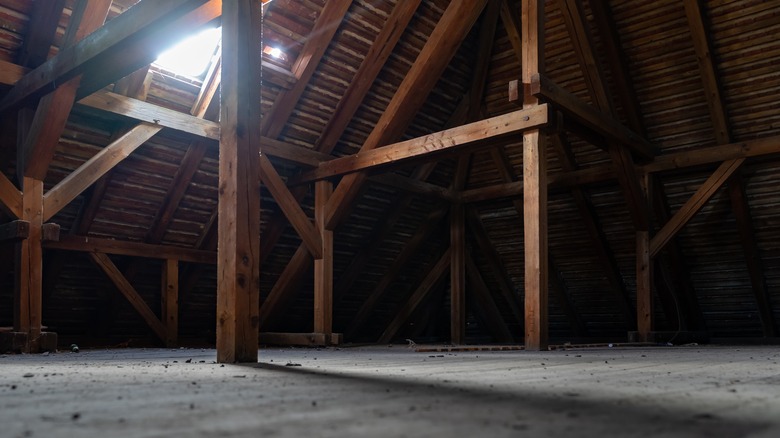 1take1shot/Shutterstock
While you may be focused on main living spaces such as the bedrooms, kitchen, and bathrooms, you also need to check out additional spots. That includes a potential attic, crawl spaces, garage, and any random nooks or crannies. If you don't actually want to go inside, at least take a good look with a flashlight.
13. Check the home's exterior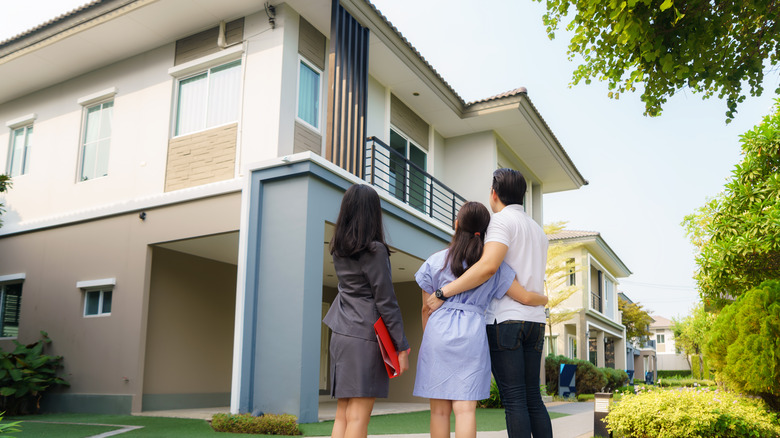 Travelpixs/Shutterstock
Whether you're moving into a house or a condo, you'll want to take a look at the exterior of the residence to ensure that everything is in order. Take a good glance at the roof, chimney, and bricks or siding. Also, don't forget about the porch, eaves, shutters, mailbox, vents, and any painted sections.
14. Go over the outside space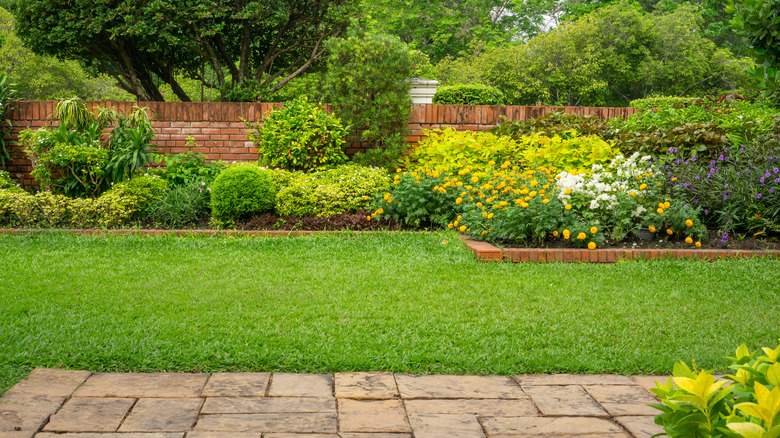 aimful/Shutterstock
If your new home has a porch, patio, or balcony, then you'll want to examine each. If you have a yard, then walk around the property to check out the plants, trees, grass, and pool or shed. Also, keep an eye out for issues like a flooded lawn or a broken fence.
15. Make sure everything is locked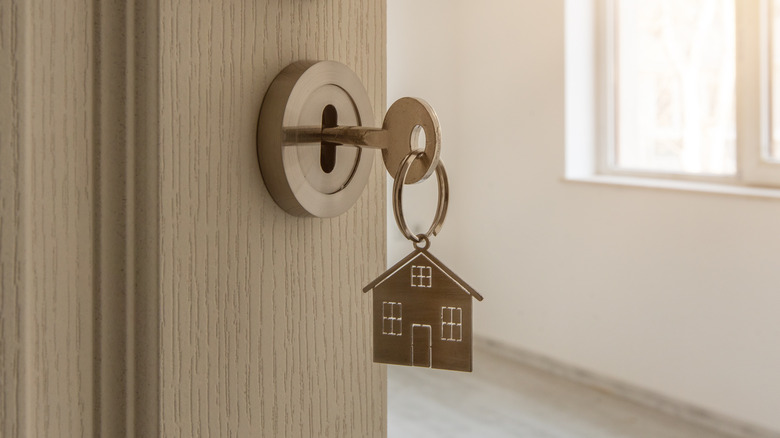 Michael Dechev/Shutterstock
As you wander around the home and when you leave, make sure that everything is locked. That includes all doors and windows as well as exterior buildings like a shed or workshop. If you have possession of the keys, then you can also test them out to make sure all the locks work properly.