HGTV's Michel Smith Boyd Shares Budget Tips For Creating A Luxurious Home - Exclusive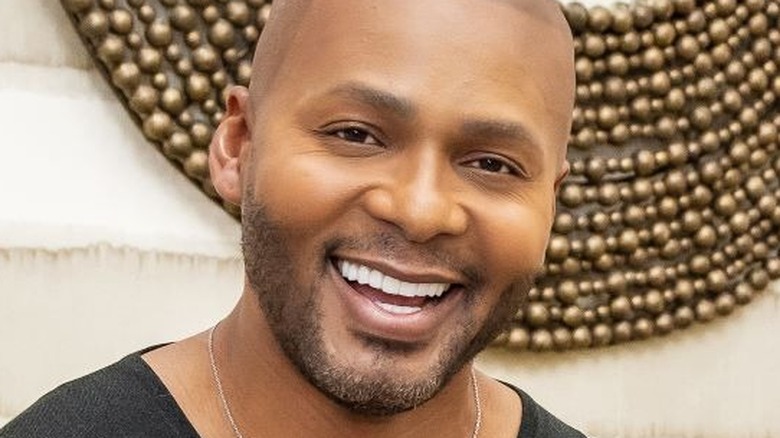 HGTV
Watching home renovation shows can be a great form of escapism, but if you're actually thinking about renovating your home and looking to the shows for inspiration, the experience can be exasperating. Sure, it's easy for a superstar designer with access to the world's finest materials to create a show-stopping interior for a deep-pocketed client — but you're just a regular person with a regular job and a limited budget. How are any of your favorite designers' high-end renovation strategies supposed to work for you?
Designer Michel Smith Boyd sympathizes with your dilemma. He too came from a modest background and from an early age understood the value of making the most of limited resources — and this talent continued to serve him even as he built his reputation for designing high-end interiors. His new HGTV show, "Luxe for Less," takes him back to his roots: In each episode, he helps homeowners with a fixed budget create modern, luxurious interiors that won't break the bank. In this exclusive interview with House Digest, Michel Smith Boyd revealed how he does it and how you too can create a luxurious home on a shoestring budget.
Michel Smith Boyd's first tip: Prioritize your wants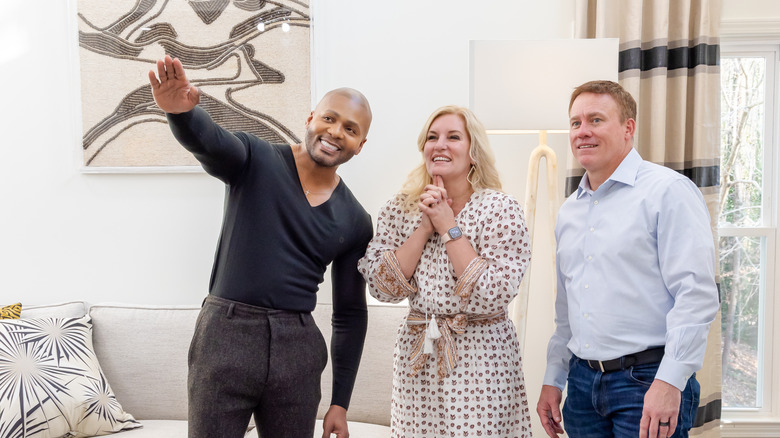 HGTV
As the Rolling Stones once famously said, "You can't always get what you want" — and nowhere is this more true than when you're doing a remodel on a budget. Michel Smith Boyd knows this from personal experience. "I'm from a very small town in Louisiana, and we had a very modest life. I understand the balance and the idea of deciding where the money should be spent in order to create this luxury feel. [It's] second nature to me," he explained.
A critical part of this decision-making process, he said, is the ability to set priorities and to recognize where to compromise. "They [should] make a list of priorities, especially in compromising. If it's two partners, each of them makes a list about what their priorities are, what they love the most — [then] combine those lists and decide who wins," he advised. "Hopefully, there's some things that match up." And even if you're blessed with a big budget, the ability to build a common vision with your partner will be critical to creating a design you'll both love.
Focus on luxurious experiences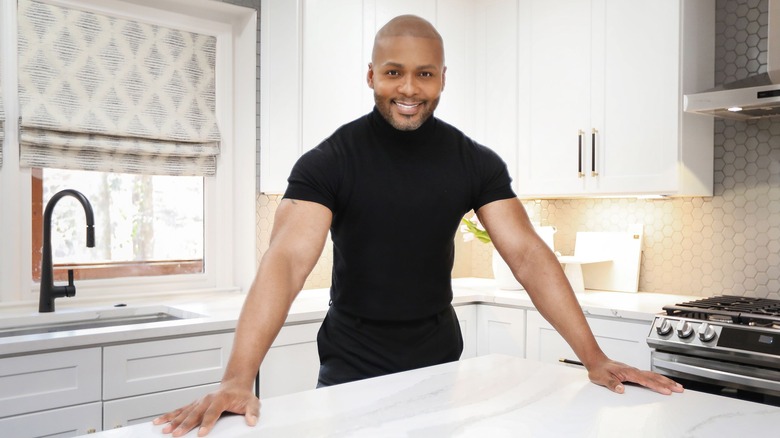 HGTV
Michel Smith Boyd understands that most people want homes they find enjoyable to live in and interact with. If you had an unlimited budget, you could decorate the most obscure parts of your home with exotic hardwoods and Italian marble — but if you never get to see them or enjoy the atmosphere they create, what's the point?
Thus, if you have a limited budget for luxury touches, Boyd advises you to put them front and center so you can enjoy them every day. "I like to use luxury where it creates an experience," he said. "Luxury isn't an object; it's more of an experience. Anything that's a tactile experience, like the countertops, if it's the kitchen, the hardware, the lighting — everything that's going to upgrade the space ... You want to spend your money on the things that are going to be used the most, that will get the most wear and tear, and that you'll have the most actual physical experience with. That's my tip."
New episodes of "Luxe for Less" stream on Thursdays on discovery+.