An Expert Explains When You Should Consider Hiring A Professional Cleaning Service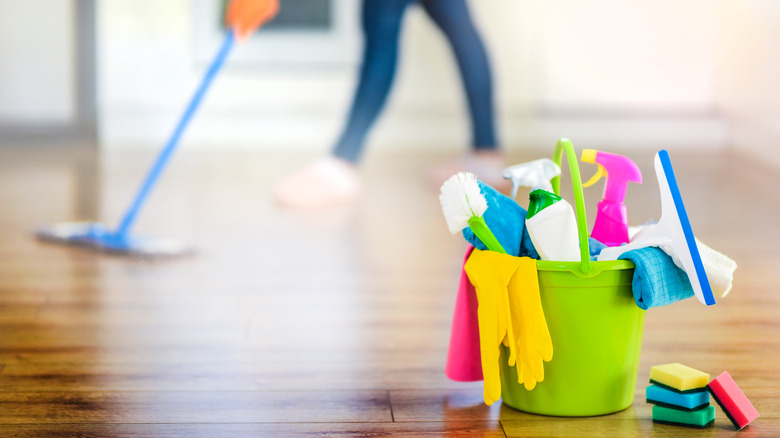 Krasula/Shutterstock
Taking care of your home is often a full-time job. If you're a homeowner, then you know there are always projects popping up. Sometimes they're minor in scope, such as fixing leaky plumbing, mowing the lawn, or switching out old light fixtures. Then there are major undertakings, like redoing your floors, installing a new deck, or painting the inside of your home, all of which can take months to complete.
That's why smaller chores, like maintaining the overall cleanliness of your abode, may fall by the wayside. Indeed, making the effort to tidy up your home is incredibly important to not only make your house look appealing and free of dirt and germs but also prevent the onset of any unnecessary tension. According to the Mayo Clinic, decluttering your home and maintaining a clean state of appearance can lead to less stress and frustration at home and a higher ability to focus on other projects.
If you're already bogged down with too much work as it is or just don't have the knack for home care, you have some options, like hiring a professional cleaning service. In an exclusive interview with House Digest, cleaning expert for The Maids, Jessica Samson, explained when to think about utilizing a cleaning service for your home. Here's what she had to say.
You're short on time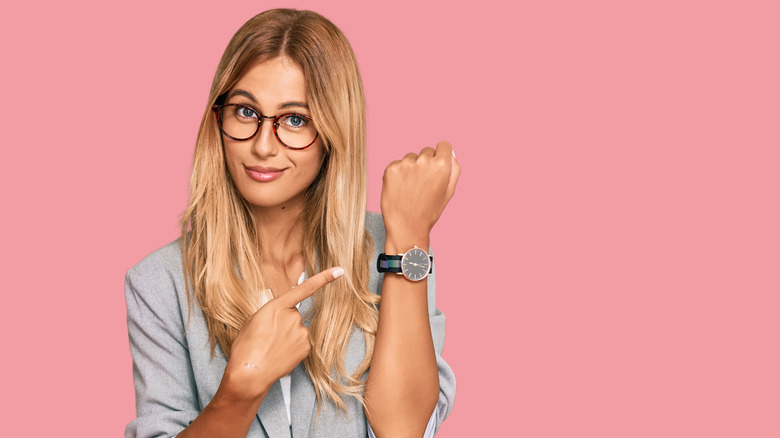 Krakenimages.com/Shutterstock
With a busy lifestyle and work schedule, you may not have the time to regularly commit to everyday cleaning chores. In fact, 52% of American adults report working more than 40 hours per week, according to a Gallup survey. Of course, that often makes it difficult to squeeze in personal time and get the right amount of sleep, on top of all of your other duties at home. "This means that a good portion of people just simply don't have the time to clean their home," Samson told House Digest. "Hiring professionals can free up some time for you to spend with friends and family and do fun social or outdoor activities instead of being stuck at your home cleaning."
Indeed, everyone looks for different ways to save time throughout the week — and what better way to bank some extra hours and get out of cleaning duties than to hire a professional? According to the New York Post, the average American spends almost six hours per week on household chores, such as sweeping, vacuuming, mopping, and other cleaning practices. By hiring a service to take care of the work, you ensure the job gets done in a timely manner and with potentially better results than if you did it.
You have cats or dogs that shed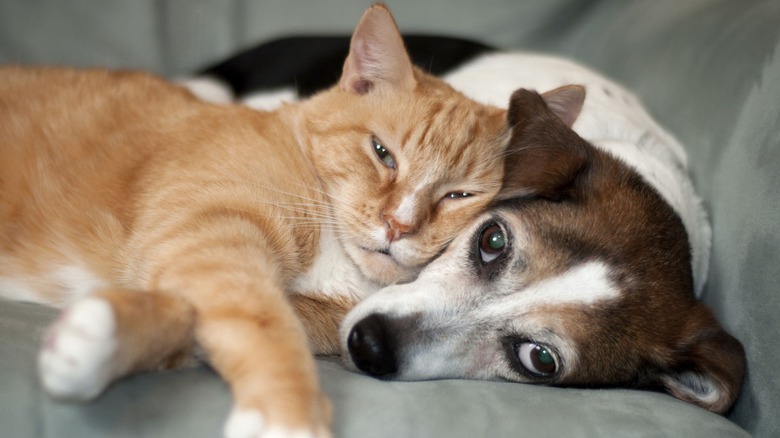 Shoaib_Mughal/Shutterstock
Having a cat or dog at home is great for companionship, but these furry friends can present some challenges when it comes to cleaning. "We all love our animals, but some breeds, in particular, can cause a nightmare for keeping your home clean," Samson says. "Breeds like Golden Retrievers shed constantly and have a lot of hair." Plus, when cats and dogs scratch, play, or naturally just exist in your home, their tiny hairs can get just about anywhere you could think of.
So, why not leave it to the professionals to conduct a major cleaning on a regular basis? "Hiring a professional can help you maintain the shedding and keep it at bay," Samson notes. "This will help keep your home clean, and you will still be able to spend time with the animals you love the most." 
A professional service can also help address and tackle the other tell-tale signs that you're cohabitating with a pet. Messy floors from filthy paw prints, those hard-to-clean spots around their food dishes, and the general smell of pet odor might be just the job a professional cleaner can tackle. Not to mention, it's always a good idea to make sure any visitors are comfortable being around pets. If not, you might need to make different arrangements.
You find mold in your home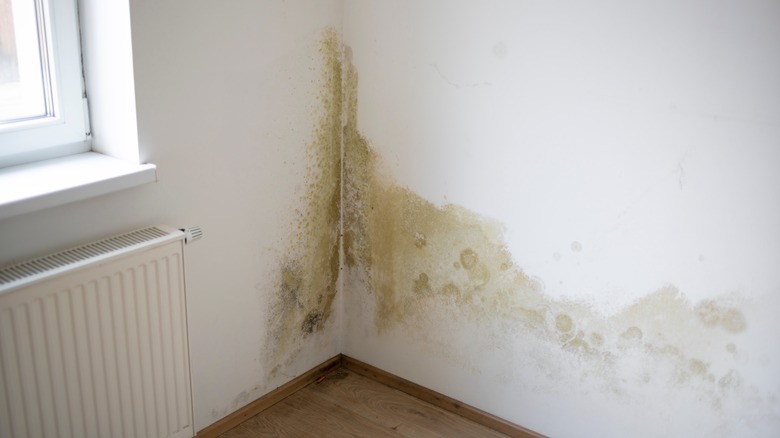 epiximages/Shutterstock
Mold and mildew formation is never a pleasant sight. Because these types of frustrating fungi thrive in warm, moist environments, areas like your laundry room, bathroom, and kitchen are often the perfect environments for them to grow and spread. "Finding mold in your home can be one of the worst experiences," Samson explains. "But if you hire professionals and address it right away, it will pay dividends in keeping your home value and keeping your home mold free."
If left untreated, mold growth can lead to dangerous spreading, which can cause a variety of health issues, such as trouble breathing, allergic reactions, and stimulating asthma irritations, according to Medical News Today. It can also ruin drywall and other parts of your home by rotting out the material. Even though mold and mildew can be treated with natural home treatments like lemon, vinegar, and baking soda to fight the spread, there may come a time when it's best to call in a team with knowledge.
"There are many articles online about how to remove mold from your home," Samson explains. "But professionals have experience cleaning mold from homes and can help you get rid of it faster." If there's a moldy mess you don't feel comfortable taking care of, then make sure to hire a skilled cleaning service.
You're hosting a party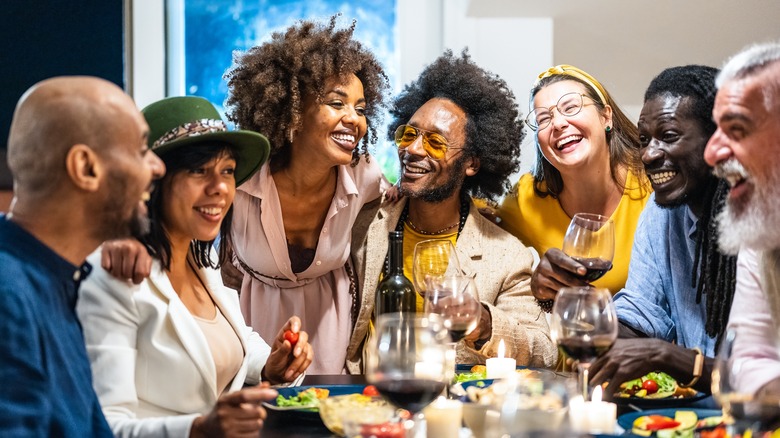 MandriaPix/Shutterstock
Planning a big get-together requires a lot of time, energy, and forethought. As such, the last thing you want to stress about is making sure your home is fit for entertaining friends and family. "If you are expecting a large number of guests coming to your home for a party, this is a great reason to hire a cleaning professional," Samson suggests. "You don't want to be overwhelmed with all the things you need to do to get ready for your guests."
Not only can a cleaning crew get your abode in tip-top shape for your next big shindig, but there's also the opportunity to book them a few days afterward. Although it may seem like an added expense — depending on the type of wild events you throw — it could be well worth the money to have someone else do the tidying up. 
House cleaning companies, including The Maids, offer same-day services. So, if things are coming down to the wire and time isn't on your side, these providers can pop by and quickly whip your home into shape. "Taking cleaning your home out of the equation and leaving it to the professionals will make planning for your next party a less stressful experience and will also ensure that your home is spotless when your guests arrive," Samson said.
You have kids at home
Lopolo/Shutterstock
Having kids makes for a hectic lifestyle. From taking them to school and various appointments to bathing and putting them to sleep every night, your home may look like it's been put through the wringer a time or two. "When you have kids at your home, the home is constantly a mess," Samson notes. "This is why you need cleaning professionals to do the deep cleaning." Whether your children enjoy coloring on your favorite, white-painted walls or tend to place their sticky hands onto every surface imaginable, a home cleaner will work their magic to rid your residence of the chaos these little wonders leave behind.
To prepare your child-friendly home for a hired service, it's best to pick up and put away any strewn toys and playthings. From there, a professional can more easily get into the nooks and crannies so that everything looks as good as new. "With children, you simply do not have the time to constantly deep clean the house, and a cleaning service will help you keep your home clean no matter how many kids you have running around your home," Samson said. For better peace of mind and to ensure your home remains a safe, germ-free environment for you and your children, let the pros take over to relieve some of your tidiness troubles.