Good Bones' Best Remodel Tips For Making Your Rooms Feel Bigger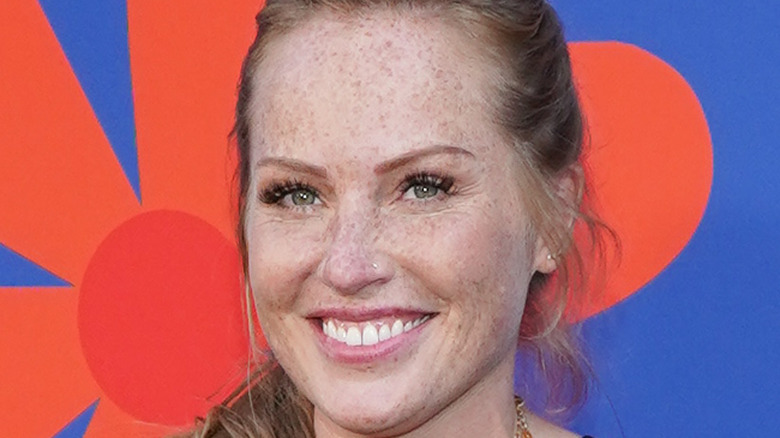 Rachel Luna/Getty Images
As the star of the hit HGTV series "Good Bones," Mina Starsiak Hawk is equipped with the rare gift of seeing a house's true potential — even if that dream can only be realized by completely gutting a home and starting from scratch. One by one, Starsiak Hawk and her mother, Karen E. Laine, work to breathe new life into homes most would consider to be beyond repair and transform them into reimagined masterpieces. Not only does the mother-daughter duo have a love for saving old homes, but they also adore building new residences from the ground up as well.
In the episode titled, "Little but Luxurious," Starsiak Hawk purchases what she considers to be a "baby lot" for just $10,000, with plans to build a 1,500-square-foot home on the open land, according to Realtor. Although the area is only 20 feet wide, it's also 100 feet long, meaning the future home has to be particularly narrow. Still, Starsiak Hawk hopes to build something that feels so luxurious that no one will even notice its small size. Following these design tricks, she strategically opens up the small, narrow house and makes it feel much larger than it actually is.
High ceilings bring the eye upward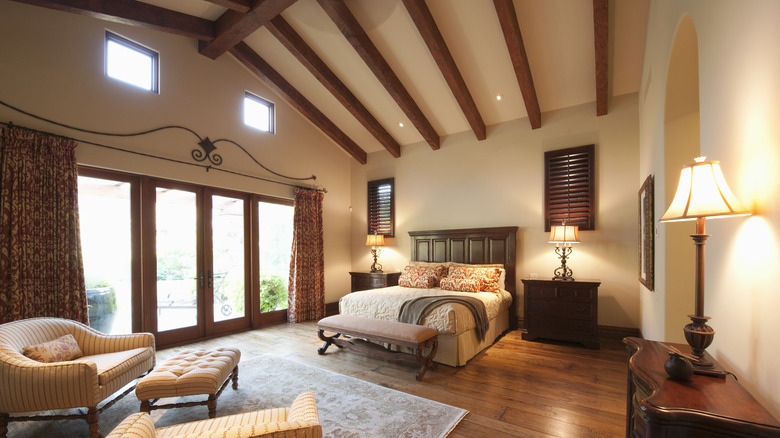 Ipggutenbergukltd/Getty Images
Designing the house with high ceilings on both floors is one of the most obvious methods Starsiak Hawk can think of in her quest to make the small space feel less cramped. "These 10-foot ceilings make what could feel like a very small space feel much larger," she says (per Realtor). According to eHow, ceilings usually take up one-fifth of a room's visual space, so the higher they are, the more open cubic space a room has in the area below it, which helps give the impression that it's much larger.
After seeing how much openness the high ceilings add to the space, designer MJ suggests adding exposed beams to help open it up even more (via Realtor). Moreover, My Move notes these types of beams naturally draw the eye upward, which is a foolproof way of making any room feel larger and more open. Exposed beams can also act as the focal point of a room that otherwise doesn't have one, while also adding visual interest in a way that doesn't eat up any valuable square footage.
"The addition of the beams really takes this place to the next level and actually gives the illusion of the house being wider than it really is," Starsiak Hawk said. Because the beams aren't used for support and are purely aesthetic, the whole project cost only $300, making this design approach an excellent way to make the most of any small space on a budget.